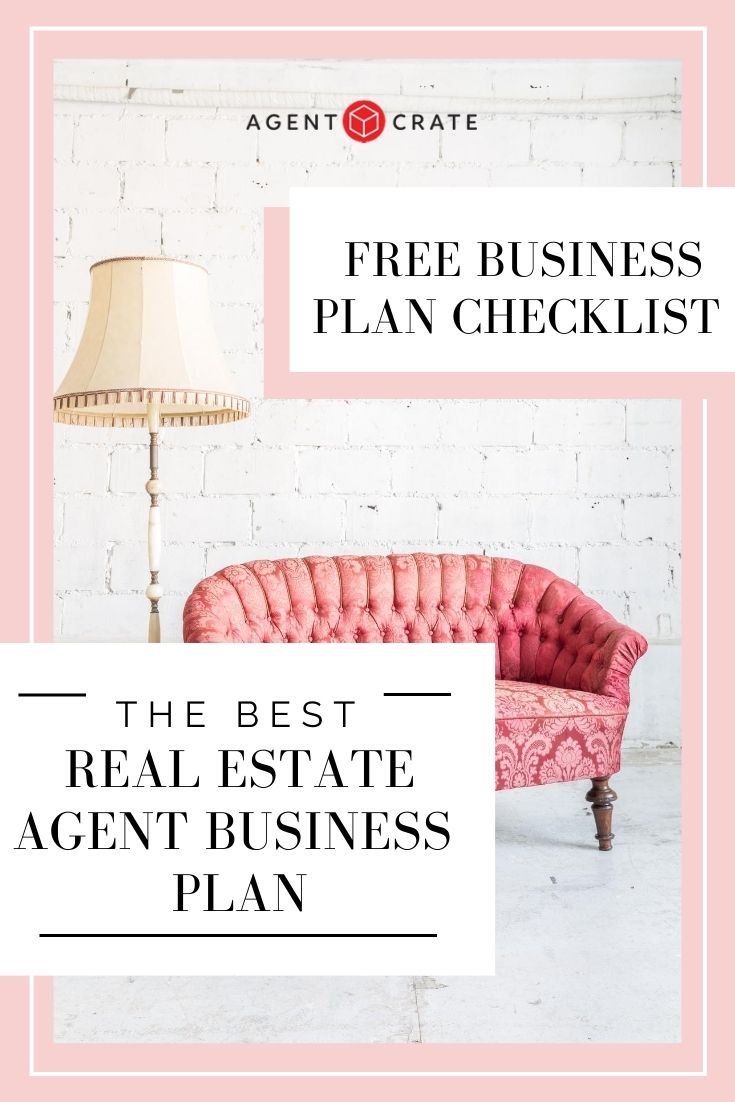 02 Sep

The 8 Steps in Creating a Real Estate Agent Business Plan + FREE Checklist
The 8 Steps in Creating a Real Estate Agent Business Plan + FREE Checklist
Whether you're a freshly licensed real estate agent or a seasoned one, you're an independent contractor who is responsible for overseeing and taking care of the inner workings of your business.  That's why a real estate agent business plan is crucial if you want to organize and grow your real estate business.
What's a real estate agent business plan exactly? Think of it as your roadmap to success. It includes your short-term (think 12 months) and long-term (more than 12 months) goals, your niche and what services you can offer within your niche, your target market/ideal client, all the finances, and your marketing plan.
Yes, it seems like a lot to think about. But don't run away from this opportunistic job just yet — we've created an eight-step plan that will help you create your personal real estate agent business plan.
Step 1: Define Your "Why" for your Real Estate Agent Business Plan
Your "why", or reason for creating this business and pursuing this career will be the foundation for how you run your business. Think of this as your mission and vision. Without this step, you risk losing a vision and purpose, which will in turn confuse and deter clients.
A couple of questions to think about are "why do you want to become successful with your business?" and "what problem do you solve for your clients?"
In times of stress, during interviews, when speaking in casual conversation, and establishing your brand, your "why" is what will keep you motivated to push forward and stand out from the crowd.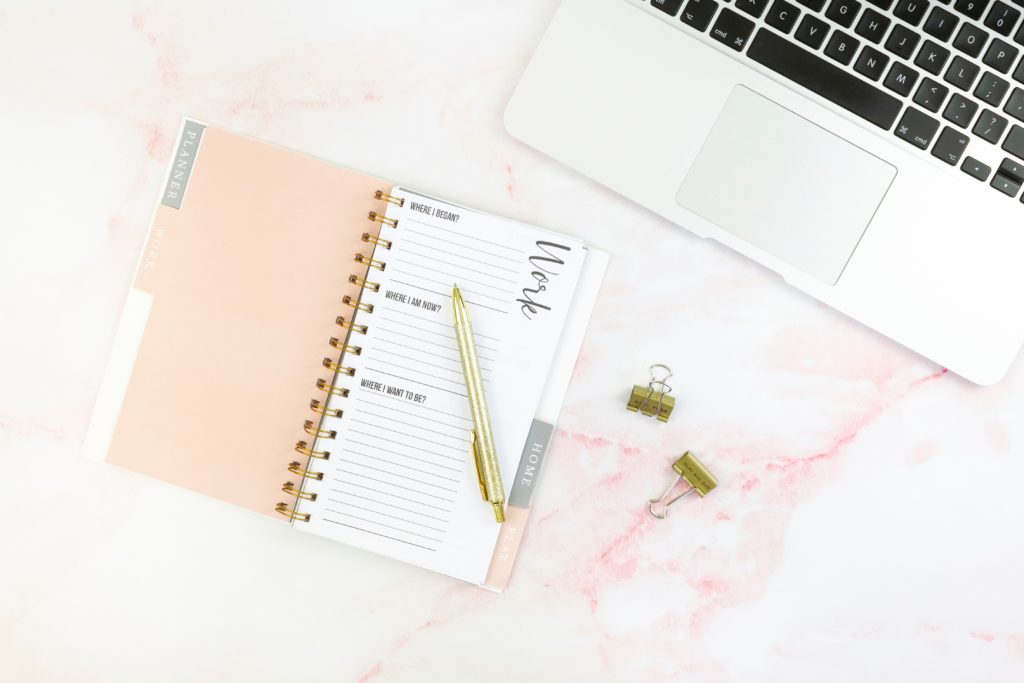 Step 2: Define Your Short-Term and Long-Term Real Estate Goals
Short-term is considered 12 months or shorter. Long-term is considered over 12 months. These will, of course, be revised with time. But creating these real estate goals and having them easily accessible will help you focus your efforts on the parts of your real estate business that need the most attention.
Important note: make sure that they're specific, realistic, and achievable.
Some examples of short term real estate goals might be: create a real estate marketing calendar, create your personal branding, give out your business card to 10 people per day, schedule 10 showings per week, etc. 
Ideas for long term real estate goals may be: close 20 transactions per year, make the top 10% in your brokerage, build a team, increase your closings for the year by 20% year over year, etc. 
Step 3: Find Your Niche
Don't all real estate agents just want to sell houses? Well, not exactly. If all real estate agents did the same thing, then there wouldn't be such fierce competition, a large market, or even real estate Instagram influencers. For example, some real estate agents choose to focus on luxury condos, while others have honed in on being a waterfront property expert. What will be your real estate niche?
Here are some questions to think about when choosing your niche:
What kind of demographic do you want to serve?

What types of living spaces can you not get enough of?

Are you a luxury real estate agent, or a more humble suburbs one?

What kind of services do you offer that no one else does?

Do you have extra certifications?
These questions will help you get the gears turning in your brain as you establish your unique brand.
Step 4: Market and Competition Research
It's important to get an assessment of what you're up against and which areas you want to serve.
First, do some market research to figure out what kind of clientele you are dealing with. Neighborhoods can range drastically in demographics and sales activity, so make sure you do some research to find which neighborhood around you fits with your interest and niche.
After you've established an area (or a few areas) you want to conduct your real estate business in, do some competition research on real estate agents in that area. Make a list of what you like about their business, what you don't like, and how you can "corner" the market — in other words, how your business is different than theirs.  Look for opportunities to enter this market and compete with the other agents.  Analyze their transactions and marketing. Do they offer digital marketing, professional photography, staging services, years of experience, etc.  Focus on what your target demographic would expect in your chosen market, and if you can identify any opportunities to present them uniquely and standout!
Step 5: Develop Methods for Generating Real Estate Leads
So you have your mission in place, your goals, your niche, and you've researched and cornered your market. Now it's time to focus on how you're actually going to attract clients. This will vary and change as you grow your business, but starting out with the basics lays a good foundation.
Places where you can generate leads are social media, newsletter flows, word-of-mouth, in-person networking, creation of business material, landing pages, courses, hosting open houses for other agents, holding seminars,  free informational material, real estate websites with idx,  etc.
You've identified how ways to generate real estate leads to sell houses, now it's time for you to prove you can also sell your brand.
Step 6: Real Estate Branding and Marketing
After figuring out the methods in which you can generate real estate leads, now it's time to come up with a real estate marketing and branding plan.
Branding is how you want your prospective clients to perceive your brand. Here are some questions to think about:
What brand voice do you want to have?

Which colors do you want associated with your brand?

What are some of your brand fonts?

What do you want clients to feel when they encounter your real estate brand?
Marketing is the strategy in which you will present your brand to the public, and how you will retain clients and audiences. It helps to have a real estate marketing schedule or real estate social media content calendar  laid out in order to do this to prevent overthinking and overworking yourself every single day.
Questions to get you thinking about your brand:
Where are you going to promote your brand?

How are you going to price your services?

What kind of promotions will you have in place?

What steps will you take to stay consistent in your real estate marketing efforts?
This step will require you to get a little more into the nitty-gritty of your brand. But don't feel too pressured to make final decisions. While it's important to be consistent, as you develop and grow, so will your brand, which means changes are usually inevitable.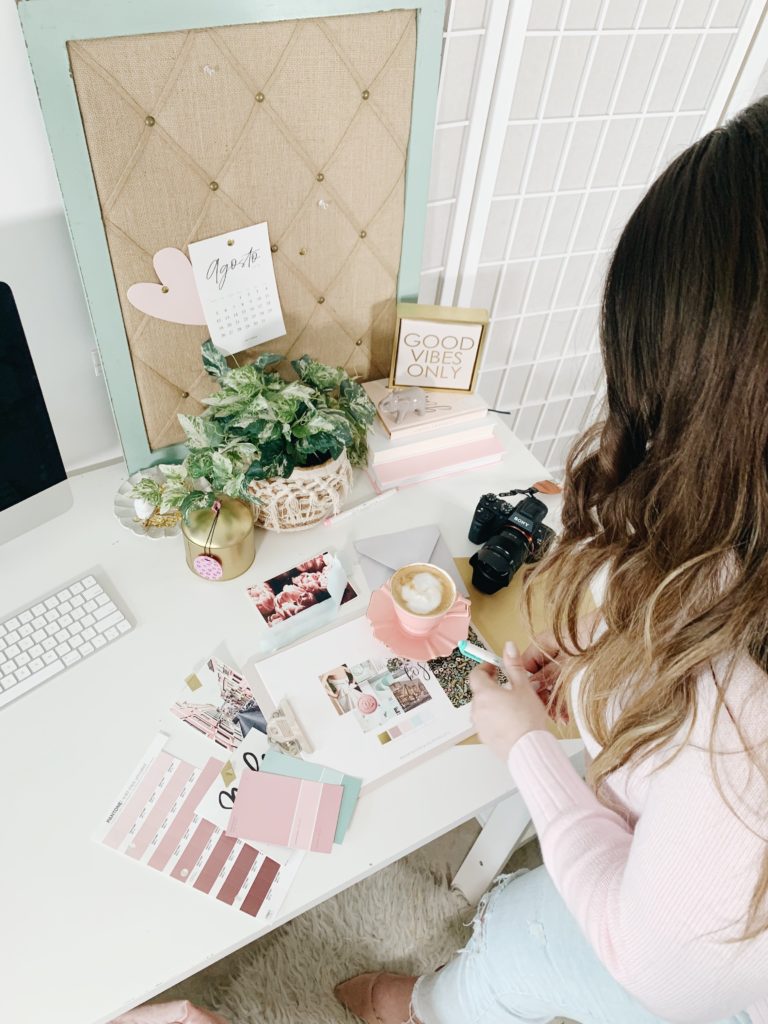 Step 7: Budgeting
Especially as an independent contractor, keeping track of your finances and budgeting out your expenses is critical to understanding how to keep running your business. Categorize and keep record of dates so you know exactly where your money is going and where your money is coming from.
Some items to consider when developing your real estate agent business plan budget are: 
What is my commission split?

How much will I spend on marketing each listing? 

What is the average sales price in my niche? 

How many homes have I sold over the last 6 months?

Do I need to hire a transaction coordinator?

What are my car expenses?
Make sure to include expense reviews every month so you become familiar with your finance sheets.
This way, as you progress, you can become aware of how to be more efficient with your time and money.
Step 8: Have a Real Estate Agent Business Plan Checklist That Reminds You to Periodically Review Your Business Plan
Every part of your real estate agent business plan plays a key role in making your brand grow and thrive. But with everything that is going on and will be going on in your real estate business, it's easy to neglect one aspect of the plan.
That's why we recommend having a checklist to remind you to routinely check up on every aspect of your plan to make sure every cog in the wheel is attended to.
Check out the free Real Estate Agent Business Plan Checklist that we created so you don't have to worry about this step! You can go ahead and get started on the first step of creating your real estate agent business plan.