23 Feb

WEEKLY MARKETING Q & A – WHAT ARE 5 MISTAKES REAL ESTATE AGENTS MAKE WITH SOCIAL MEDIA?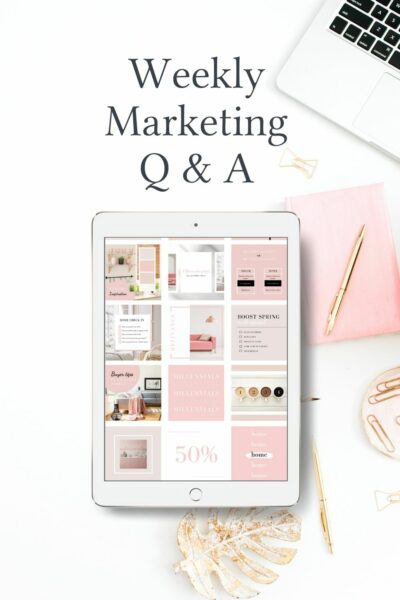 Q: What are 5 Mistakes Real Estate Agents Make With Social Media?
A: 1) Using Social Media Only as a Promotional Tool – Utilizing social media as another outlet to promote your services is great, but will fall flat if that's all you're doing. People expect to be entertained from the brands they follow and interact with on a regular basis. Keep your audience engaged by taking a more conversational tone and be genuine. It's important to build relationships on social media that will last beyond just a single post or tweet.
2) Not Using Social Media Enough – While you don't want to use your social profiles as your primary marketing outlet, it is important to utilize them at least enough to stay relevant. If customers can't find you or engage with you easily online, they'll likely forget about your brand altogether.
3) Posting Irrelevant Content – Being active on social media doesn't mean throwing anything and everything you can onto the web. Make sure that your posts are relevant to both your customers and search engines. If possible, play off of current trends or trending hashtags to promote your posts and generate reach for your business.
4) Being Too Salesy – While you want to keep your social media activity relevant, don't forget that it's occasionally okay to get a little sales-oriented with your content. Just try not to overdo it. Mix in promotional posts with fun or informative updates from time to time.
5) Not Using Analytics – No business, regardless of industry, can afford to ignore the value analytics can provide. It's important not only to track your client base and leads generated from social media activity, but also to keep track of engagement rates and the type of content that works best for your brand. Use this data to inform future content and improve lead generation.