11 Jul

WEEKLY MARKETING Q & A – MOST COMMONS QUESTIONS ABOUT SOCIAL MEDIA POSTING?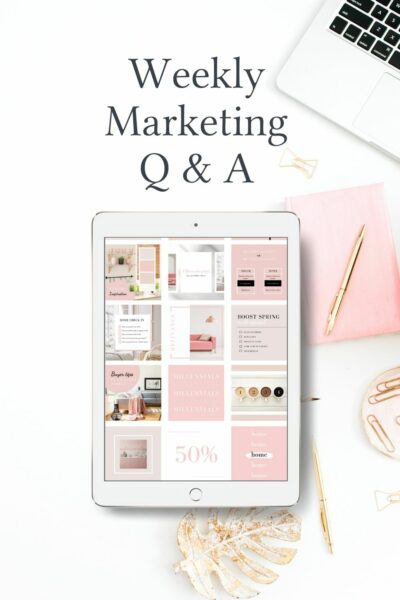 Q: MOST COMMON QUESTIONS ABOUT SOCIAL MEDIA POSTING?
A: It seems like every day there's a new social media platform to keep up with, and a new way to use it. Trying to stay on top of your social media game can be daunting, especially when you're trying to run a business at the same time. Here are answers to some of the most common questions we get asked about social media posting.
1. How often should I post?
This is a difficult question to answer, because it really depends on your goals and your audience. If you're trying to build a following, you'll need to post more frequently than if you're just trying to stay in touch with your current clients. A good rule of thumb is to post at least once a day, but you may need to experiment to see what works best for you. If you're just starting your social media brand shoot for 3 times a day.
2. What should I post about?
As a Realtor, you can post about a variety of topics, such as:
– Tips for buying or selling a home
– Homebuyers/sellers resources
– Industry news
– Real estate market updates
– Showings and open houses
– Tips for remodeling or staging your home
– And more!
3. Should I post photos or videos?
Photos and videos are always a good idea! People are more likely to engage with visual content than text-only content; so you should definitely post both!
4. Should I post links to my listings?
Yes! You should always post links to your listings, as well as any other relevant real estate news or articles.
5. Should I post personal updates?
It's up to you. Some people feel that posting personal updates is a good way to connect with their audience, while others prefer to keep their personal and professional lives separate.
Hopefully these answers have helped to clear up some of the confusion surrounding social media posting. Remember, the most important thing is to experiment and see what works best for you and your business.
If you're serious about growing your social media and marketing, consider signing up for one of Agentcrate's social media and real estate marketing plans. We give you the tools and resources to help you succeed in social media, and grow your following quickly and easily. Contact us today to learn more! Become a member and access today. Learn more here: Agentcrate Membership Plans
Want some free real estate marketing content on us? Download a FREE WEEK OF SOCIAL MEDIA TEMPLATES + CAPTIONS BELOW!