25 Jul

WEEKLY MARKETING Q & A – SHOULD REALTORS USE A DIGITAL OR PRINT BUSINESS CARD?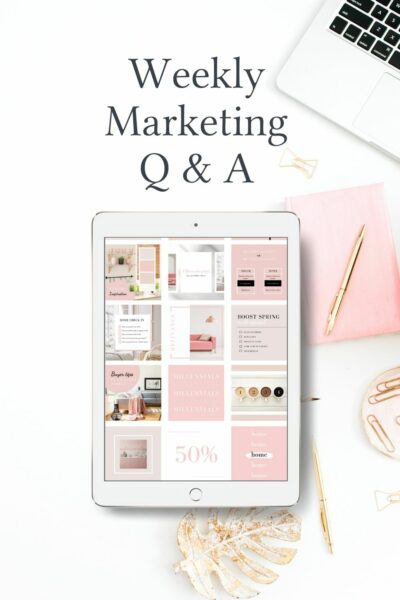 Q: SHOULD REALTORS USE DIGITAL OR PRINT BUSINESS CARDS?
Visibility and reputation are essential to real estate agents. As a result, many realtors are always looking for better ways to reach potential buyers. Two decades ago, the most popular way for realtors to reach potential clients was through billboards, signboards, and TV adverts. While these marketing methods still have their place in today's market, many realtors are turning to digital advertising mediums to reach out to more clients.
While it's easy to create and share your listings instantly, it helps to know which digital tools will get you closer to your target audience. Digital business cards are prevalent in the e-commerce space. Here's all you need to know about digitally printed cards, their benefits to realtors, and how they compare to printed cards.
Digital vs. printed business card
Whether digital or printed, business cards serve the same purpose of sharing contact details with target customers. Paper-based business cards are excellent for offering clients a personal touch and a quick first impression. However, printed cards often are becoming less effective in real estate and e-commerce because of their limited reach and high maintenance costs.
As its name suggests, digital business cards are virtual mediums for sharing contact details online. Realtors have many options for creating and sharing electronic business cards. Like a printed card, you can add your name, emails, realtor company logo, social media profiles, and links to your company website.
Besides sharing realtor details, a virtual business card helps overcome many obstacles between realtors and their clients.
1. Saves money
While printed cards are great for a personal touch, each card costs money to print. Printing costs can be significant when thousands of cards are needed. Digital business cards deliver better client outreach while being cost-effective at the same time. Furthermore, realtors can edit and re-share their digital cards at no cost. A paper-based approach would require re-printing all business cards after each update.
2. Digital cards are eco-friendly
Over five million trees are harvested each year to support paper-based business cards. Further resources are needed in shipping and distributing cards to potential buyers. Switching to virtual business cards saves millions of trees from deforestation and reduces the carbon footprint of producing and distributing printed cards.
3. The growing popularity of e-commerce
Recent housing statistics show millennials account for over 40% of real estate activity in the American market. This generation and Gen Z are more tech-savvy than baby boomers. This young generation of potential home buyers prefers instant access to information. As a result, Printed cards may not appeal to millennials as digital cards do.
4. Ease of customization
From typing errors to printing and shipping costs, updating paper-based business cards is always a hassle for realtors. However, going digital means you no longer have to worry about running out of cards or fixing typos. You can update your realtor details in seconds with zero delivery lag.
With printed mediums, you have limited space to work with; going digital gives you more flexibility with designs and card content. An electronic business card allows realtors to embed videos and include website links on business cards. These resources allow potential home buyers to access virtual home tours and explore other listed properties.
Get your digital business card today
A properly designed business card will translate to high-quality leads and more callbacks. Agent Crate offers an excellent platform for creating and deploying digital business contact cards and flyers. We offer realtors an extensive collection of high-quality templates and realtor agent resource materials to develop impactful property listings. Visit our website today to explore our user-friendly design studio.
If you're serious about growing your social media and marketing, consider signing up for one of Agentcrate's social media and real estate marketing plans. We give you the tools and resources to help you succeed in social media, and grow your following quickly and easily. Contact us today to learn more! Become a member and access today. Learn more here: Agentcrate Membership Plans
Want some free real estate marketing content on us? Download a FREE WEEK OF SOCIAL MEDIA TEMPLATES + CAPTIONS BELOW!