26 May

WEEKLY MARKETING Q & A – HOW MANY ACCOUNTS SHOULD I INTERACT WITH ON INSTAGRAM DAILY TO GROW MY FOLLOWING?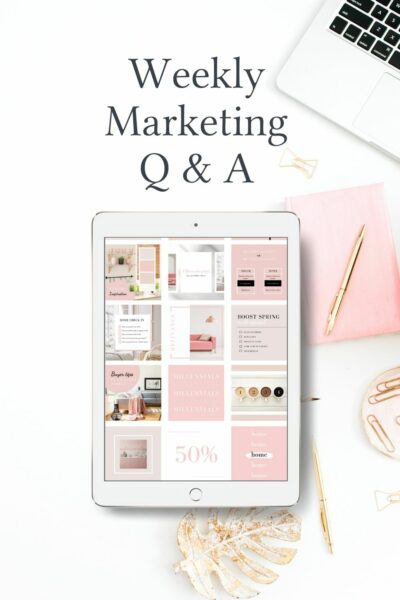 Q: How many accounts should I interact with on Instagram to grow my following?
It's no secret that social media can be a great way to grow your business. But with so many platforms and accounts to choose from, it can be hard to know where to start. When it comes to growing your Instagram following, how many accounts should you interact with on a daily basis?
Ideally, you should be interacting with at least 15-30 accounts per day on Instagram if you want to see real growth. This means liking and commenting on other people's posts, as well as sharing your own content. The more engagement you have, the more likely people are to notice and follow you.
Of course, quality is always better than quantity. So if you can only manage to interact with a few accounts each day, that's still better than nothing. Just make sure you're being genuine and engaging with other users, and you'll eventually start to see your follower count go up.
If you're serious about growing your social media, consider signing up for one of Agentcrate's social media marketing plans. We give you the tools and resources to help you succeed in social media, and grow your following quickly and easily. Contact us today to learn more!
Become a member and access today. Learn more here: Agentcrate Membership Plans
Want some free real estate marketing content on us? Download a FREE WEEK OF SOCIAL MEDIA TEMPLATES + CAPTIONS BELOW!