19 Jul

WEEKLY MARKETING Q & A – HOW OFTEN SHOULD REALTORS SEND NEWSLETTERS?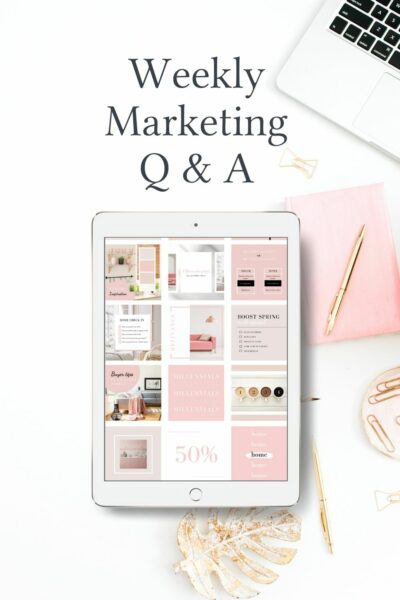 Q: HOW OFTEN SHOULD REALTORS SEND NEWSLETTERS?
Sending newsletters is a core marketing responsibility of a real estate agent, but how often should realtors send newsletters? Here are a few factors to consider when deciding on a frequency:
1. Purpose of the Newsletter
Are you trying to inform your customers about new developments in the market? Are you trying to earn referrals? Or is it both?
The more targeted and specific your purpose, the more frequently you'll need to send out a newsletter. For example, if you're trying to inform customers about changes in the market and aren't specifically asking for referrals, sending a newsletter as the information is occuring makes sense. On the other hand, if you're trying to earn referrals or stay in contact with your customer base and prospects, a monthly newsletter is more likely to get you good results. A mix of both is best!
2. Current Size of Your Client Base
If you're beginning out or have a smaller client base, it may be wise to send out newsletters less frequently to focus on sending out relevant information. If you have a more extensive client base, on the other hand, you may be able to send newsletters more frequently and still keep your audience engaged and interested.
3. Your Competition
The real estate market has a lot of competition, and to succeed, you must be able to differentiate yourself from the other agents. One way to do this is to send unique, informative newsletters that are different and in-depth.
Sending newsletters more frequently than your competitor is also recommended. It is because the more often your customers see your name, the more familiar they'll be with you, and the more likely they will call you when they need a realtor.
4. Your Target Market
Certain real estate markets are disinterested in certain types of newsletters. For example, suppose your target market is a college student or first-time home buyer. In that case, you may want to send out less frequent newsletters but target the content to educational content.
On the other hand, if your target market is a pre-sales-oriented or active homeowner, you may want to send out more frequent newsletters with market updates included.
Additionally, if your market is seasonal, you may want to send out newsletters relevant to your season.
5. Your Marketing Techniques
If newsletters are the main form of advertising for your real estate agency, you may want to send more frequent newsletters. If you are marketing in multiple ways, such as radio or TV, sending out newsletters less often would be appropriate.
6. The Feedback You Get
Are your customers responding well to the newsletters you've been sending? If so, you may want to continue sending the newsletters at that frequency.
If you aren't getting much feedback and no one calls you with questions, your newsletter isn't interesting or exciting enough for customers to read and react. If this is the case, consider altering the format or content of the newsletter. You could also try advertising through other forms of marketing.
7. Your Comfort Level
If you don't have time to send out or manage newsletters, or you worry that the information in your newsletter isn't relevant or is outdated, you may want to consider using a platform like Agentcrate that offers pre-written Monthly Newsletter Content ready for you to send!
Regular newsletters are a great way for realtors to stay in touch with their clients and target market. Sending out a newsletter every month or two should be sufficient in most cases, but if you have reasons suggesting otherwise, feel free to send them out more frequently. However, remember that the key is to keep your customers engaged and interested, so make sure you have interesting articles or information that people are interested in reading. For more information, visit our website or contact us with any questions.
If you're serious about growing your social media and marketing, consider signing up for one of Agentcrate's social media and real estate marketing plans. We give you the tools and resources to help you succeed in social media, and grow your following quickly and easily. Contact us today to learn more! Become a member and access today. Learn more here: Agentcrate Membership Plans
Want some free real estate marketing content on us? Download a FREE WEEK OF SOCIAL MEDIA TEMPLATES + CAPTIONS BELOW!