03 May

WEEKLY MARKETING Q & A – SHOULD I STILL DO MARKETING IN A HOT REAL ESTATE MARKET?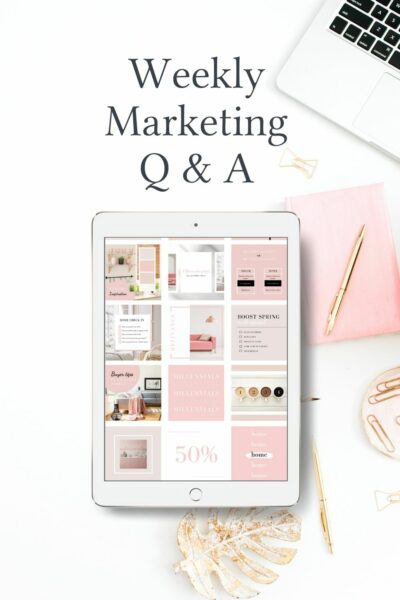 Q: Should I still do marketing in a hot real estate market?
A: It's a question that many real estate professionals find themselves asking- should I continue marketing my services in a hot market?
Some agents might think (wrongly) that there is no need to market your services in a hot market. After all, properties are selling quickly and often at a premium, so you may not have to work as hard to get clients on board.
However, there are also many compelling reasons why marketing should still be a priority in this kind of market. For one thing, hot markets tend to attract more competition from other real estate professionals, which means that sellers may need your extra help in standing out from the crowd. Additionally, marketing can help you build long-term relationships with potential clients- even if they're not ready to buy or sell right away.
And let's be honest, markets can change quickly and if you've ignored marketing for too long, it can be difficult to play catch-up when there are suddenly fewer sales opportunities.
In short, while you may not think you need as much marketing in a hot market, that doesn't mean that you should stop doing it. Remember, marketing not only helps the properties you are selling but also helps solidify your personal brand. Continue to pursue marketing activities such as targeting prospective clients through ads and social media platforms, building relationships with potential clients, and staying top of mind so that when the market does eventually cool down, you'll be well-positioned to capitalize on it.
Become a member and access today. Learn more here: Agentcrate Membership Plans
Want some free real estate marketing content on us? Download a FREE WEEK OF SOCIAL MEDIA TEMPLATES + CAPTIONS BELOW!