18 May

WEEKLY MARKETING Q & A – SHOULD I MARKET LUXURY LISTINGS DIFFERENTLY?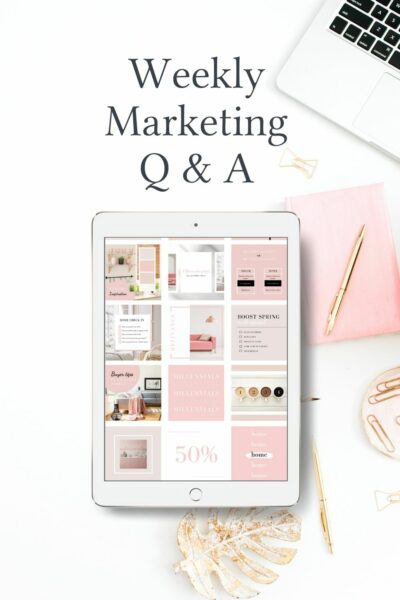 Q: Should I market luxury listings differently?
If you have a luxury listing, you'll want to take a different approach to marketing than you would with a more modest property. Here are six tips to market your luxury listing:
1. Appeal to emotion: When people are buying a luxury property, they're not just looking for a place to live – they're looking for a lifestyle. Your marketing should reflect that, highlighting the emotional factors that make your listing special. Make sure to include all the unique details that set your property apart – from the stunning views to the luxurious amenities.
2. Target the right audience: Not everyone is in the market for a luxury property. You'll need to target your marketing to reach the right people – those who can afford your listing and who are interested in that kind of property. For example, you might target buyers who are interested in purchasing second homes.
3. Stressing quality over quantity: With a luxury listing, you don't need to cast a wide net. Instead, focus on quality over quantity and put your energy into reaching a select group of high-end buyers. Networking with other luxury real estate professionals can help you get your listing in front of the right people.
4. Use high-quality visuals: This is one area where you shouldn't skimp. Make sure your photos and videos are top-notch, as that's often what will make or break a luxury buyer's decision. You may also consider a number of visual upgrades, such as drone footage or a virtual tour, floor plan renderings, or a professional video.
5. Utilize social media: Social media can be a powerful tool for marketing luxury listings. Platforms like Instagram and Facebook allow you to showcase your listing in its best light and reach a wider audience. Just be sure to use high-quality visuals that will appeal to luxury buyers.
6. Focus on the details: Luxury buyers are looking for properties that offer the best of the best. So, when you're marketing your listing, make sure to focus on all the little details that make your property stand out. From the quality of the finishes to the amenities and services offered, highlight what makes your listing one-of-a-kind. Does the listing have a golf simulation room? A private wine cellar? A home cinema? Be sure to mention these unique features in your marketing.
By following these tips, you can ensure that your marketing efforts are targeted and effective, helping you to sell your luxury listing.
Become a member and access today. Learn more here: Agentcrate Membership Plans
Want some free real estate marketing content on us? Download a FREE WEEK OF SOCIAL MEDIA TEMPLATES + CAPTIONS BELOW!