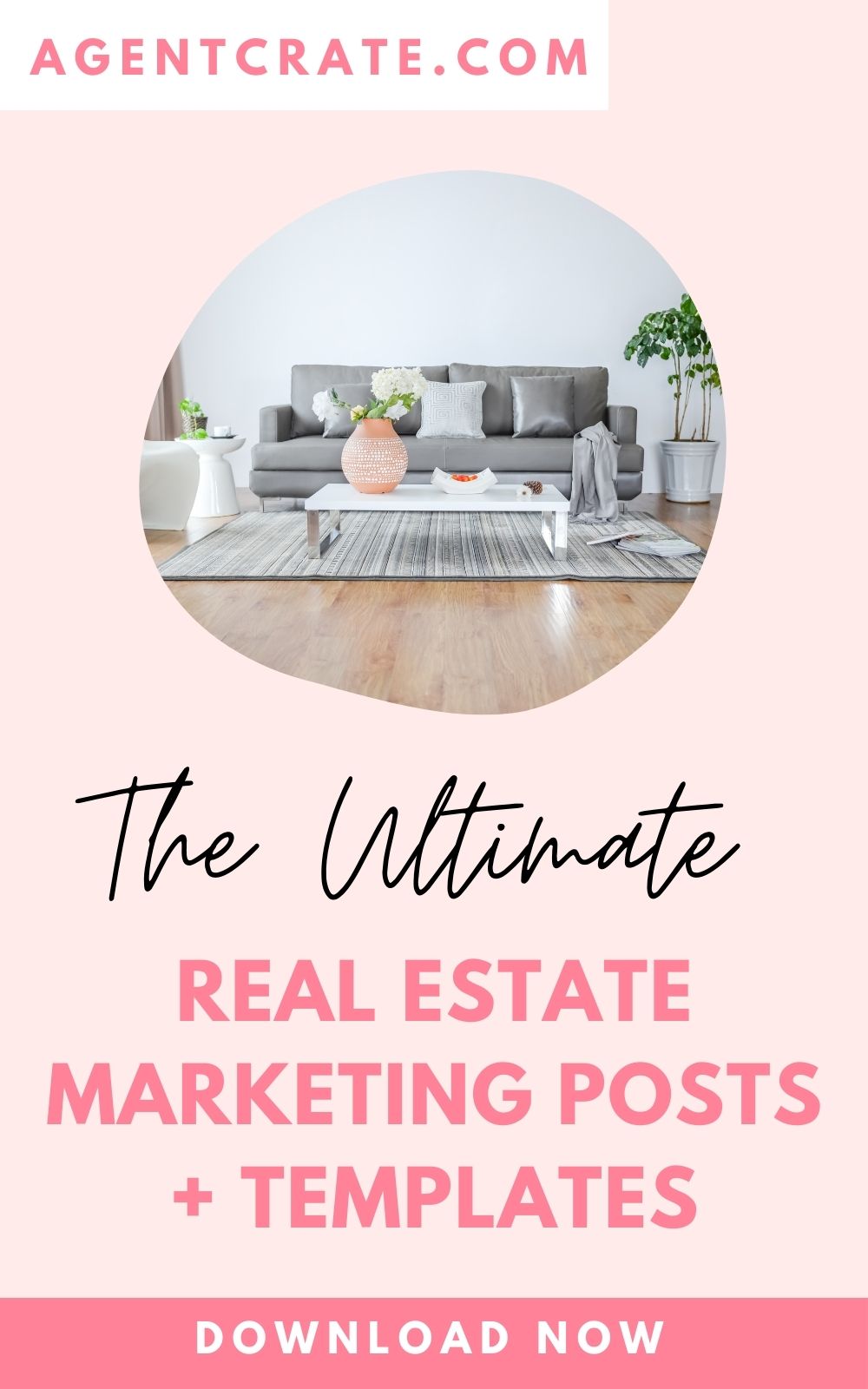 18 Oct

The Best Real Estate Marketing Templates for Agents + 16 Free Bonus Graphics

What's one thing real estate agents want to save more of? Easy – it's TIME & MONEY. We also have to make sure we stay on top of all the social media marketing platforms.  So, to take back more of both of these precious resources (and make your marketing stand out over your competition), we offer an easy-to-use marketing platform FILLED WITH the BEST real estate marketing templates that you can download and share to your platforms in no time!

No more wasting precious time figuring out what to post on social media or what caption to write. No more worrying about spending money on graphic designers or expensive marketing companies.

At Agentcrate, we've got you covered. Our graphic designers create stunning graphics that you can easily customize and download in our design studio. Plus, they're designed exclusively for real estate agents.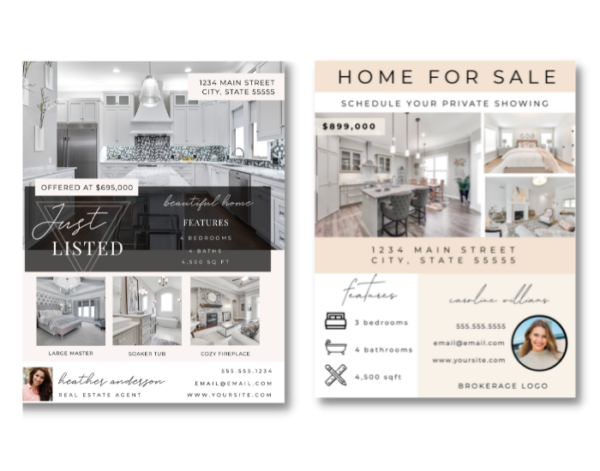 And the list of templates you have access to as a member MORE THAN covers your every need!
The Best Real Estate Marketing Templates Agents Need:
Real Estate Social media posts templates
Real Estate Logos templates
Real Estate Business Cards templates
Real Estate Email Signatures templates
Real Estate Checklists templates
Real Estate Forms templates
Real Estate Postcards templates
Real Estate Signs templates
Real Estate Newsletters templates
Real Estate Flyers templates
Real Estate Buyer Guides templates
Real Estate Seller Guides templates
Real Estate Pinterest Pins templates+ so much more!!! (over 20 categories to choose from)
What are you waiting for?  Get instant access to our premier agent marketing templates for all your real estate marketing needs.
Take a sneak peek at some of the best real estate marketing templates we offer:
Start creating stunning marketing in minutes — sign up below!

FAQ's:
Will I get access to the best realtor marketing templates after I sign up?
YES! As soon as you sign up for a membership, you'll have full access to our design studio library of realtor marketing templates.  You'll also gain instant access to realtor marketing content throughout the rest of our platform – including pre-written blogs, downloadable video, landing pages, a marketing calendar and so much more!
Are the marketing templates easy to download?
YES! All of our real estate marketing templates are available for download within your Agentcrate account if you are active member.  You'll be able to download realtor graphics, real estate social media posts, real estate forms, real estate guides, and more.  All you have to do is sign up!
Can I use the marketing templates if I'm not a realtor?
YES! While we design the content with real estate agents in mind, many real estate-related professionals have signed up as well (ex: mortgage professionals, title professionals) and customized the content within the design studio to fit their needs. Sign up and see if it works for you!
How long will I have access to real estate marketing templates?
You'll have access as long as you are an active member with an active subscription.
When will real estate marketing templates be ready?
Your real estate marketing designs are ready to download instantly upon accessing the membership site!
What benefits do I get with real estate marketing templates?
On top of being able to download realtor graphics and real estate social media content, members also have access to a monthly marketing calendar, realtor blog posts, realtor videos, realtor landing pages and so much more.
How long can I access realtor marketing templates?
Once you sign up, you have ACCESS to real estate marketing templates while you are an active member and have an active subscription!
Are new real estate marketing templates added on a regular basis?
YES! Our real estate marketing templates and realtor resources are updated on various rotations so you have the latest real estate marketing resources to choose from.
How do real estate marketing templates work?
The best Real estate marketing templates are realtor content that you can customize with the click of a few buttons!  Whether you need real estate social media posts, a new real estate logo, real estate Instagram Stories or realtor business cards – we have everything you need.
Get real estate social media posts that perform. With access to our full library of realtor social content for a low monthly fee, you'll be able to create realtor posts and content that really engage!

BONUS: DOWNLOAD THESE FREE BONUS GRAPHICS + MAKE YOUR MARKETING SHINE!