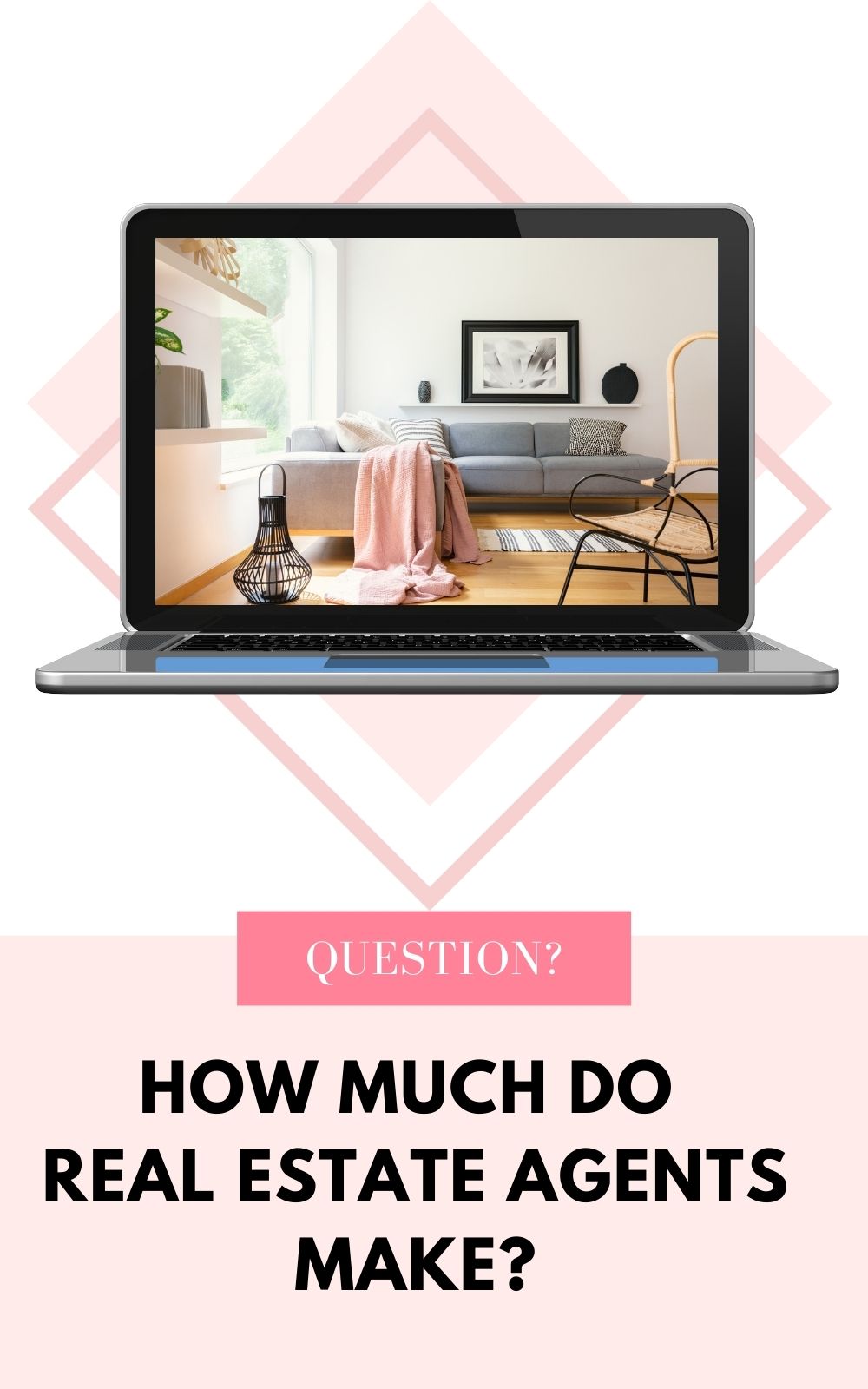 11 Oct

How Much Do Realtors Make?

Want to know how much do realtors make? What do you think is the average income is for a real estate agent? $30,000? $50,000? What about $100,000 or more! That's how much many top-producing agents make. If you are ready to get started in this lucrative industry and want to know how much money you can potentially make as a realtor so that you can figure out how much of an investment it will take for you to get started.
How much do realtors make?
Realtors make a commission based on how much homes sell for. They typically don't get paid unless they are successful in selling the homes that their clients want to sell or buy. The more expensive the home, the more a real estate agent can make on the transaction since they are usually paid a percentage of the sales price.
Here are some interesting figures we sourced from Indeed.com, the National Association of Realtors, ZipRecruiter.com and the Bureau of Labor Statistics:
Indeed.com states that the average real estate agent income reported by their users is $85,495 per year based on data self-reported from their users in 2021. It's important to note, that this number did not include how many years of experience the person had who reported their income.
The National Association of Realtors (NAR) reports that the average median income of Realtors in 2019 was $49,700. However, NAR also noted that "Income was typically commensurate with experience. REALTORS® with 16 years or more experience had a median gross income of $86,500"
The U.S. Bureau of Labor Statistics (BLS) reported that "The median annual wage for real estate brokers was $60,370 in May 2020….The lowest 10 percent earned less than $25,460, and the highest 10 percent earned more than $174,120."
BLS reports the following states to have the highest employment level of real estate agents in the Nation as well as their median income.
Photo Source:
https://www.bls.gov/oes/current/oes419022.htm#st
How much do Realtors make in each state?
How much do Realtors make in each state? There's a huge difference between how much real estate agents can earn depending on where they live because it depends largely on what markets you're trying to sell homes in and the level of competition that exists within those markets.
According to ZipRecruiter.com the top ten states for real estate agents average income are:
Washington $92,287
Maryland $91,113
Nebraska $89,212
Virginia $88,041
New York $87,938
Delaware $85,294
New Hampshire $85,074
Oklahoma $82,915
California $82,611
Massachusetts $81,493
BLS reports the following states have the highest employment level of real estate agents in the Nation as well as thier median income.
Photo Source:
https://www.bls.gov/oes/current/oes419022.htm#st
Are realtors paid a salary or commission?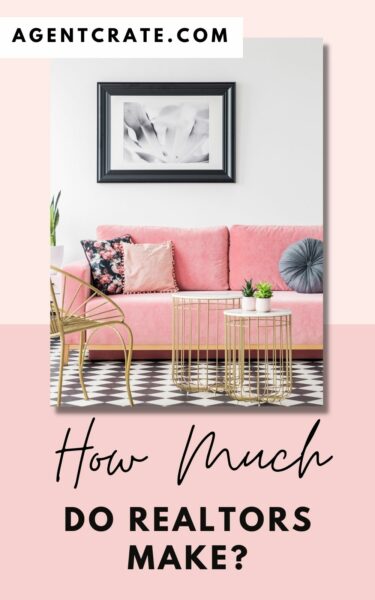 Realtors typically work on commission only as independent contractors. Meaning they will only make money when they actually sell a home. They are given a percentage of how much the home sells for.
Real estate agents are paid by their brokerage firms in a variety of ways. One company may keep 20% of your commission, while another keeps 30%, and yet another might just keep a few hundred dollars.
To ensure that they feel it is the best option for them, a real estate agent should always examine the commission splits and what the brokerage provides in return for the commission split.
A real estate agent may be compensated with a salary in very rare cases, such as when a real estate agent is employed by a corporation or serves as property manager for a business.
What hours do Real Estate Agents work?
Realtors do not have set hours. They work as much as they need to in order to get their job done. They usually meet with clients before and after the home has been listed on the market for sale. This way, realtors can show a client all of their different options that may be available depending upon what price range they are looking at when it comes time to purchase their dream home.
It's possible that real estate agents work Monday through Friday, weekends, mornings, or evenings. Realtors frequently hold open houses on weekends to meet with as many potential buyers as possible who are interested in making an offer on a property.
Other times you'll find real estate agents showing homes, preparing contracts, working on their marketing materials, etc. during the evenings or weekends to make sure they can find their next clients who are interested in selling a home as quickly as possible for top dollar.
This is why it doesn't matter what hours real estate agents work because every day will be different depending upon how many clients need attention and which homes are being sold on any given day.
How do you become a real estate agent?
Real estate agents are not employed by the government or a company. They work as independent contractors and set their own hours, meaning how much do realtors make is also how much they choose to work so it varies from person to person. To become a realtor there are specific educational requirements you have to meet first before being able to sell homes. While requirements vary from state to state, you typically have to complete at least 65-72 hours of pre-license education with an approved school or instructor, then you must also pass a state exam.
What Skills Or Qualifications Should You Have to Become a Real Estate Agent?
Sales Skills
One of the top qualities potential real estate agents should possess is being a good salesperson. Numerous tasks that real estate agents perform on a daily basis will require them to learn how to sell themselves, their properties, and their services.
It's important for the best realtors out there to be skilled in building rapport with potential clients so they can establish trust quickly before sharing any information about homes or showing any properties.
Negotiation Skills
You also need to be able to negotiate, handle rejection well, and not get emotionally involved in the sale of a home especially when it comes time for negotiations.
Some ways to learn or improve negotiation skills are through classes or seminars, although there's no substitution for real-world experience when it comes to learning how to negotiate a contract.
Marketing Skills
Another skill many realtors should have nowadays is social media marketing. More and more people are turning to the internet when it comes time for researching homes they may be interested in purchasing which means realtors also have to adapt to this change. They need social networking profiles, websites that rank well on Google search engines, etc. so potential clients can find them online if they're trying to sell their home too.
Networking Skills
A real estate agent should also have the ability to network and communicate well with others such as agents, brokers, and sellers.
Organizational Skills
You need good organizational skills in order to stay on top of deadlines that come up when working with clients or getting listings ready before they hit the market which is why many realtors will build a team of other professionals they can trust to make sure deadlines are met.
Why Should I Become a Realtor?
There are many benefits to becoming a realtor. Some of the benefits include flexible hours, being your own boss, and making a great living.
Also, some other benefits are traveling opportunities for those who work as contractors, no dress code or office space required which means tons of flexibility.
In addition to that, there is job security since people will always need homes so this career path could potentially last forever. And also because new home construction seems to have been on a steady incline lately it's possible that demand from buyers may increase even further. So now might actually be a better time than ever before to start a career in real estate.
Where To Get Hired As A Realtor?
There are so many different types of businesses you could be hired as a real estate agent. From traditional real estate brokerages to new home builders to property management companies to corporations that are looking to buy up land they can turn into new housing developments.
This means where you get hired as a realtor will not only depend on what your interests and expertise are but also on what the job market looks like in your area.
So, you should try to build up your network and get out there in the real estate world as much as possible which will help you figure this answer out.
Ways to Earn Money as a Realtor
Sales
You can earn money through commissions. How much you can make will depend on how many properties are listed and the price of each property. Your commission also depends on what type of deal you have, whether it's a full-service agreement or limited services agreement. Typically for every contract that leads to a closed sale, realtors earn a certain percentage of the sales price.
Referral Fees
You can also make money through referral fees, which are when other agents refer their clients to you, and in return for this service, they pay you a fee. That's why it's always a great idea to network with other real estate agents, not just in your state but nationwide as well.
Property Management
You can also make money as a property manager. You can have a set rate for this service. There are many options when it comes to property management and you just need to determine which one works best with your skill sets, time availability, etc. Many real estate investors look for property managers to help them with their longer terms rentals and also a growing trend is having management for short-term rental (think VRBO or Airbnb). Property managers typically charge a percentage of the monthly rental revenue.
New Construction
You can also make money working for a builder selling new construction homes. There are many different types of builders you can work with and each one will have a unique commission structure.
Corporate Job
You can also make money with a real estate license by working for a corporation in charge of their real estate holdings, or for a government entity. These types of real estate agent jobs might actually offer a base salary; which is rare in the real estate industry for the majority of agents.
Real Estate Investing
Real estate investing is another way to make money. This could be a good option for those real estate agents that have the time and resources but don't want to work in real estate full-time or who already have enough experience under their belt from working as a broker, property manager, etc. Many people invest in real estate because it's a great source of passive income.
In Conclusion
As you can see, there are a plethora of ways to earn money as a real estate agent, and just about all of them will depend on your personal interests and expertise.
The opportunities for making money as a real estate agent are abundant and even if you're already well underway in your career there's always room to grow. The future looks bright with so many new homes being built each year, people will always need somewhere to live, which means this profession could last forever!