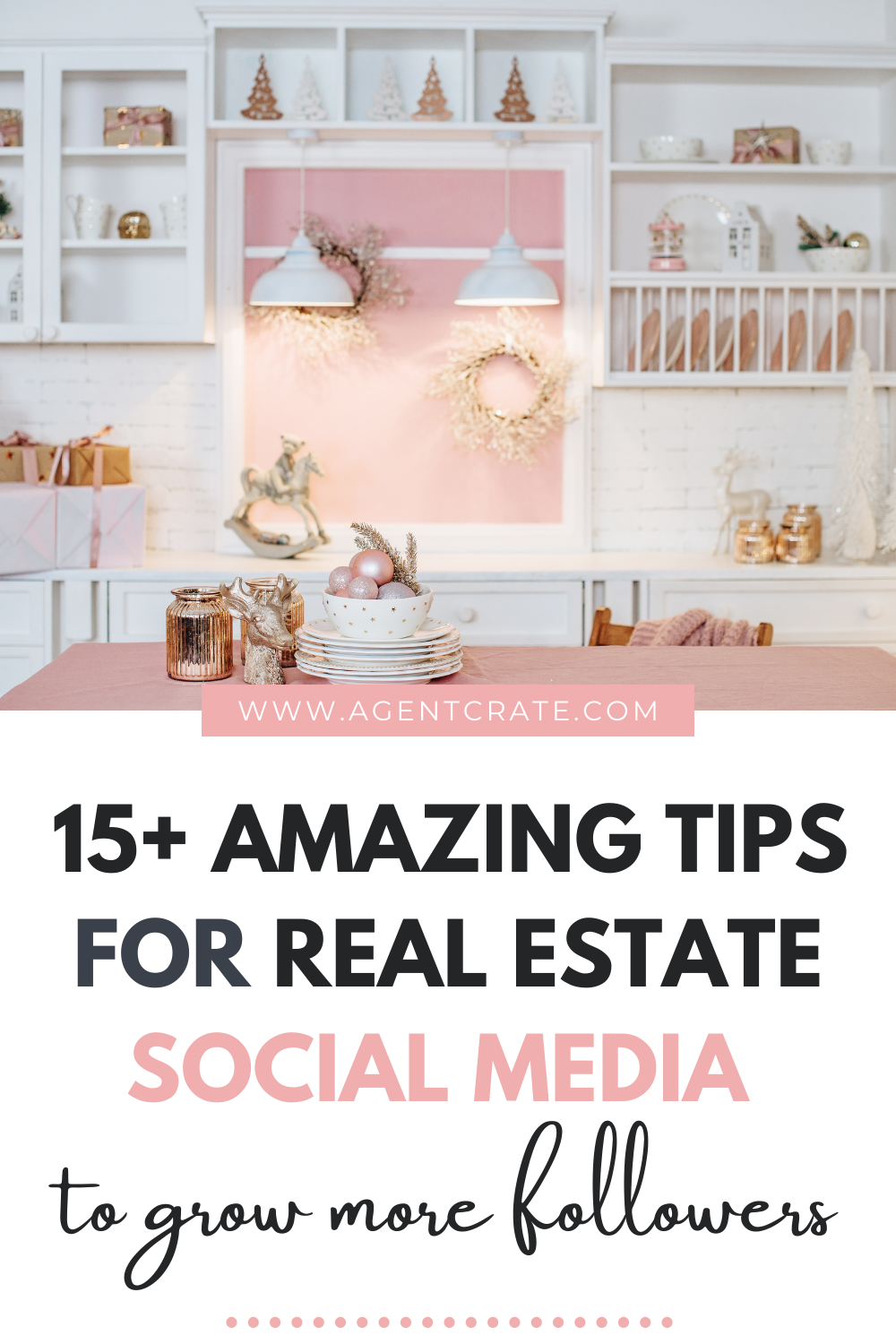 31 Aug

15+ Awesome Real Estate Social Media Marketing Tips

Real estate social media marketing has taken the property industry by storm. If you want to be successful, you must make your real estate social media posts engaging and thought-provoking. Times have changed, and many people now live much of their lives online, meaning the influence you can create and the following you can garner will go a long way in making your real estate social media marketing campaigns a huge success if you use the right strategy in your real estate social media marketing.

The sheer number of real estate marketing strategies and social media channels available appears to be daunting. If you're wondering how to go about this, here are 15 tips that are bound to make your social media posts effective and convert social media interactions into a profitable business.
#1: Understand Your Target Audience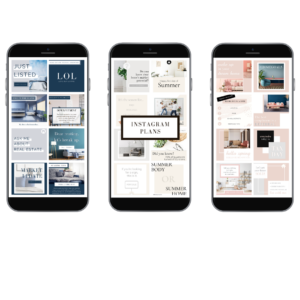 There's a significant difference between your current followers and those who stumble upon your site in their day-to-day browsing activities. In most cases, your current followers are likely looking to either be past or present clients, colleages, friends and family. For your new followers or targeted followers, these are likely prospective home buyers or sellers, or friends of your current followers.
To target both these audiences best, ensure you offer a variety of content to them. Include a variety of information that will keep all of your viewers interested. This may include property listings, open houses, education, design, humor, behind the scenes and more!
#2: Real Estate Social Media – Be Relatable
As a rule of thumb, people relate better to others who they feel they "like, know, trust" – it's called the power of social media.
Present yourself as someone that your audience can relate with. Add a personal touch to your business presentations so that your audience finds you relatable and can identify themselves with you not only as a brand but as a person. To achieve this, add a touch of your personal life in your real estate social media posts. Tell stories. Invite your audience into your day-to-day activities. For example, you can record a live tour of an open house you are about to host or take your audience on a renovations tour. Sharing these "behind the scenes" videos will increase social media engagement.
Spread out your posts during the day as people are on social media at different points throughout the day (and night), and you want to reach as many people as possible. You can use a real estate social media content calendar to schedule posts in case you get caught up with open house activities during the day. You want to be perceived as both productive and approachable in business. Be celebratory and ambitious in your postings, but never become self-centered or boastful least you lose your audience's attention.
#3: Create A Real Estate Social Media Brand with a Logo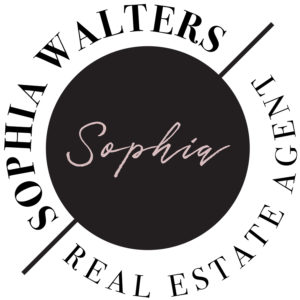 Don't just randomly start posting stuff on your personal social media handles. Begin by creating a well thought out business page and a brand that your audience can relate to. Identify a brand that your audience can easily associate with you. After that, complete your profile information, add a clean headshot that shows your audience to whom they are relating, and add a professional real estate logo for your real estate brand.
Exemplify your personality and business models to help raise brand awareness on a broader scale. Integrate your professional logo in as many of your real estate listings, stories, and social media posts — this helps to remind your audience of your brand.
Remember that it's not just your business that's a brand. As a real estate agent, YOU are a brand as an individual, and people want to relate to that.
#4: Use Your Competitors as Your Brand Ambassadors
Social media can help grow a great following quickly, so you want to use it to your advantage. One of the less thought about but quickest ways to achieve this effectively is to use your competitors as your brand ambassadors.
When you post on your real estate social media page, find a way to include other real estate agents by tagging them. This will encourage them to do the same on their social media handles, which gives you more visibility.
And while the real estate industry is highly competitive, you need to sustain good relations with other agents — you never know when this can come in handy. For example, you may have an amazing property on the market, and your competing real estate agent has a prospective client who explicitly wants that particular property that's one of your listings. Maintaining good relations with your competitors means they may be willing to direct a potential client your way.
#5: Apply Visuals in Your Posts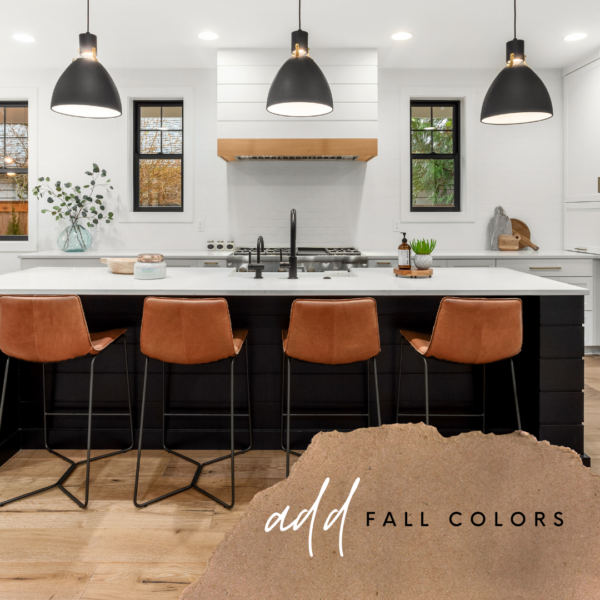 Did you know that images are processed by the human brain 60,000 times quicker than words? Undoubtedly, the picture superiority effect will be more effective in your social media real estate campaigns.
When applying visual graphics to your social media posts, ensure that they are of superior quality, enhance the post.
(Don't have time to create real estate graphics or posts – lets agentcrate do the hard work for you, check out our real estate social media marketing plans)
#6: Engage Your Audience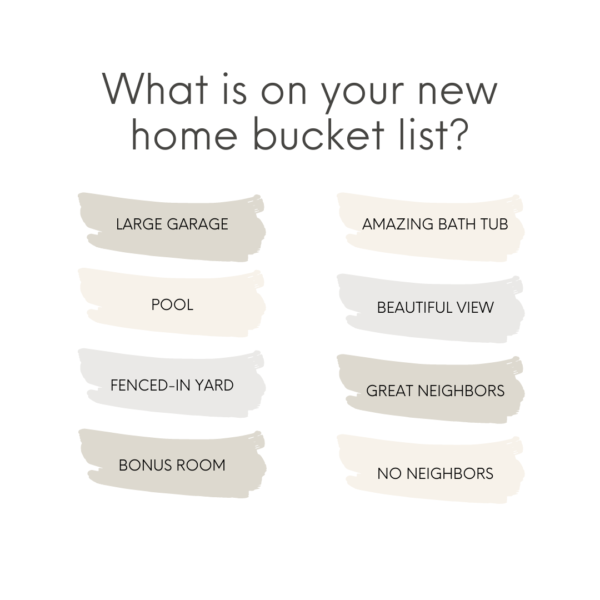 One of the major factors that contribute to a successful social media following is the level of engagement. When your audience asks questions or post comments, make it a habit to respond, like, and engage them — this lets them know that you appreciate them and have time for them.
The great majority of prospective purchasers are looking for information. They have concerns and lots of questions. If they're thinking of purchasing their first home, they're probably nervous as well. Engage your audience by being interactive on all your social media channels.
Be a conversation starter. Engage your audience in the process. For illustration, you can post two photos of the same thing in different palates, such as kitchen cabinets. Then ask, "painted or natural wood, what's your preference?" Ensure you label your photos so that your audience is clear which is which.
This type of interaction serves two purposes. One, you will know what most people are drawn towards, and two, they will feel they are part of the process, instilling a sense of importance in them. Knowing what your audience wants is the first step to being able to meet their needs adequately. Making them feel important helps them to trust you.
#7: Keep Up-to-date with Changing Markets
Stay knowledgeable and well-informed with the changing market trends, taking online courses, and finding the right tools to use to enhance your social media presence. You want your audience to consider you as knowledgeable in your field. Your intention is to become the go-to real estate agent.
On a regular basis, collect market data and analyze it. Include this information in your posts so that they are indicative of in-depth studies. Package it in a way that your audience can easily interpret and understand. Needless to say, that it's human nature to go where their curiosity gets fed. This practice will help you grow your social media following.
#8: Hashtag Your Posts Correctly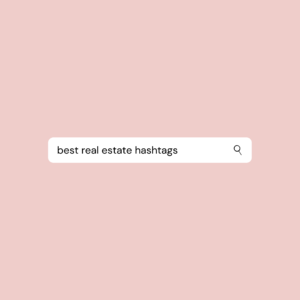 Once you realize that real estate hashtags are not as simple as most people probably imagine them to be, you can begin using them effectively. Combine generic hashtags and branded hashtags on your Instagram posts.
Consider utilizing a hashtag tool to assist you in determining which hashtags you should include in your postings. This will vary from time to time, depending on the content you are sharing.
Create a branded hashtag that will allow you to stand out and encourage your followers to participate each time you post content. A branded hashtag will also be effective when you post promotions or competitions, directly increasing your social media presence.
#9: Be Consistent in Your Posts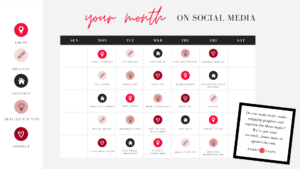 Consistency is vital for your real estate business if you are focused on growing and attracting more sales. To ensure you post at the same time each day and at a time that is bound to attract more traffic, use a real estate social media calendar to set reminders and schedule posts.
You'll need to research to identify the best posting times for the various social media platforms you use. Posting a few times a day is sure to reach a wide target audience.
Ensure you set aside time each day to like and comment on your audiences' posts and interact with them regularly to keep traffic flowing on your channels. Post regularly and on schedule, and ensure your content is highly engaging.
#10: Don't Hesitate to Spend
Understand that there is a distinction between organic and sponsored real estate social media. Organic social media is more about offering a variety of content to your audience and keeping them engaged. On the other hand, the listings you're attempting to promote may also be suited for targeted, paid advertising to a certain audience.
Real estate Instagram ads and Facebook advertising should unquestionably be a major part of your social media marketing strategy and lead generating efforts. Take advantage of the additional features such as retargeting ads and real estate leads on Facebook.
#11: Measure Your Results Regularly
It's one thing to keep doing something without knowing if that specific action is yielding results. It's another thing to keep track of each action's consequences and use it to your advantage. Measuring results lets you know what works for your audience – so that you can keep doing more of it and what doesn't – so that you can either reduce it or eliminate it.
Proficient statistics are available on social media sites such as Twitter, YouTube, Pinterest, and Instagram, allowing you to determine the ideal time and format for releasing it, as well as which material draws more reactions from your audience.
Additionally, you may want to create unique landing pages that will help you determine which social media platform is generating the most leads for you.
#12: Don't Stretch Yourself Too Thin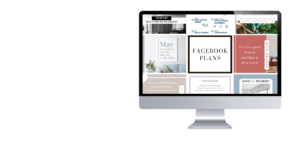 Yes, social media is a powerful marketing tool, and you probably don't want to be left out of any of the available channels. However, you ought to avoid stretching yourself too thin by trying to be everywhere at the same time.
You are better off selecting a few real estate platforms and managing those well.
#13: Be Intentional with Your Content
While your audience may be looking for real estate deals, that is definitely not all they want to see on your social media platforms. You need to be intentional with the content you are sharing, ensuring you meet other needs other than listing properties.
When you're putting new real estate listings, don't only talk about the pricing and amenities of the house. Include facts about the community and neighborhood in general to create an engaging tale. Assist the prospective buyer in visualizing what it might be like to live in that property.
Your content is best suited as a mix of promotional posts that advertise the available properties, informational content that keeps your audience updated, and entertaining posts.
Informative posts can include decorating ideas, renovation tips, education. For entertainment, you can post funny memes, quotes, restaurant reviews, or upcoming events in the community.
The goal of your content is to keep your audience engaged, updated, and give them a reason to keep coming for more. It also helps them get a taste of your personality, creating an online individual presence that they look forward to interacting with in real life and conducting business engagements.
#14: Use Client Reviews to Grow Your Business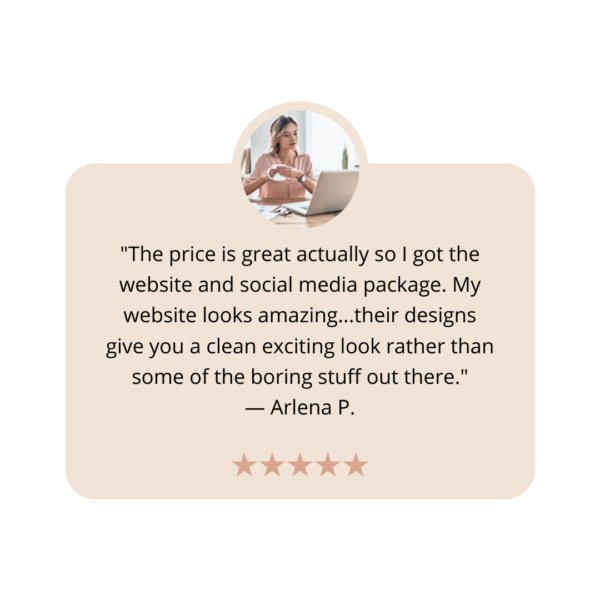 Ideally, people engage with people they trust, and you want to build this trust with your audience. Once you close a sale and complete a transaction, that is not the end of that particular client. They are still a big part of your business.
Request your previous satisfied clients to write you reviews, or better still, agree to a video interview in their new home that they purchased from your listings. Let your clients make the testimonials as engaging as possible. This will not only drive traffic to your site, but it will also help develop trust with your viewers.
Additionally, keep in touch with past clients from time to time. You never know when they'll want to purchase a new home or when their friends and relatives are in the market for property. Don't join the statistics of the forgotten agents a year after a property deal has been concluded.
Instead, show your previous clients some love on social media, and you'll be at the top of their list when someone they know is looking to buy or sell their property. By keeping in touch with them, you will know who's happy to share decorating tips with their home as a model or DIY renovating ideas. You can use this to your advantage and add content to your social media posts.
#15: Focus on What You Do Best
Social media is extremely time-consuming and can easily throw you off balance and steer you away from your core business. Where necessary, you may want to consider engaging services of those more qualified to manage your social media, or maybe just to design visually appealing posts. After all, we can't all be gifted in creating eye-catching listings, can we?
Learn more about our real estate social media marketing plans!
Instead of spending numerous hours trying to figure out how to use graphic design software to design and create unforgettable visual posts for your social media channels, consider outsourcing some services (like, to us 😊 ). Hey, we didn't say it's a bad thing to gain the knowledge yourself, just don't let it consume too much of your time.
Outsourcing some functions gives you more time to engage with prospective online clients, open houses, and coming up with strategies to enhance your real estate business overall.
Final Thoughts on Real Estate Social Media Marketing
Your real estate social media posts are a great contributing factor to how effective your marketing campaign is. Implementing some, if not all, of these tried-and-tested tips, will help you make strides in your business, effecting a positive impact, inevitably resulting in increased sales.