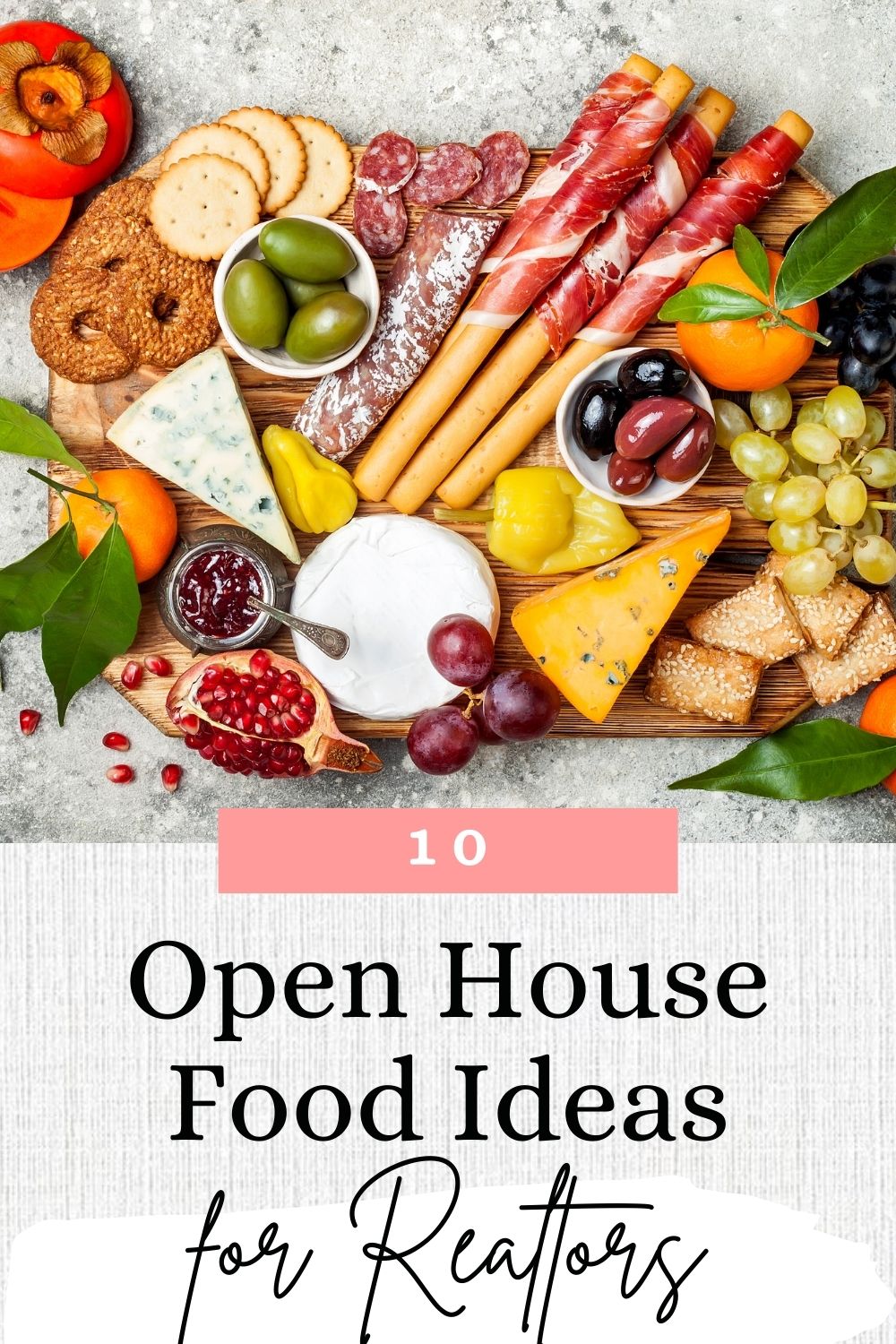 02 Mar

10 OPEN HOUSE FOOD IDEAS FOR REALTORS THAT WILL IMPRESS

If you're looking for some open house food ideas for realtors that will WOW potential homebuyers, look no further! In this blog post, we will share with you 10 delicious and impressive dishes that will make your open house stand out from the rest. From savory snacks to sweet treats, we have got you covered! So get ready to impress your guests with these mouth-watering recipes.
OPEN HOUSE FOOD IDEAS FOR REALTORS
-Deviled Eggs: These little appetizers are always a hit at parties! And they're so easy to make. Just hard boil some eggs, cut them in half, remove the yolks, and mix them with some mayo, mustard, and salt. Then put the yolk mixture back into the egg whites, and sprinkle with paprika for a bit of color.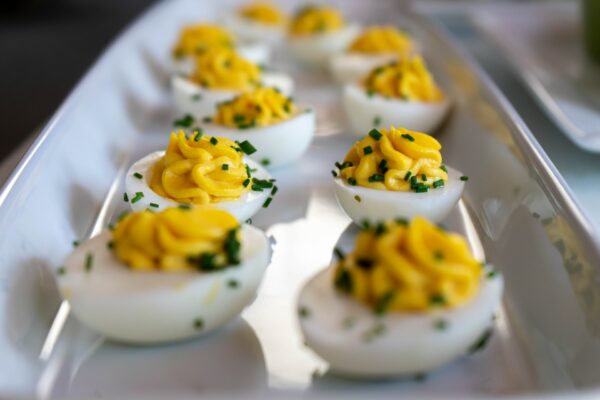 -Buffalo Chicken Dip: This dip is always a favorite among party guests! It's simple to make too. Just mix shredded chicken, buffalo sauce, ranch dressing, and cheese together in a bowl, and then bake in the oven until hot and bubbly. Serve with some celery sticks or crackers, and watch it disappear!
-Fruit Pizza: This is a fun and easy way to dress up a store-bought pizza crust. Just spread on some cream cheese frosting, top with your favorite fruits (we like berries, kiwi, and bananas), and then sprinkle with some chopped nuts or seeds.
-Antipasto Platter: An antipasto platter is a great way to show off your culinary skills! It's easy to put together, and there are endless possibilities when it comes to toppings. We like to use salami, pepperoni, provolone cheese, olives, and roasted red peppers.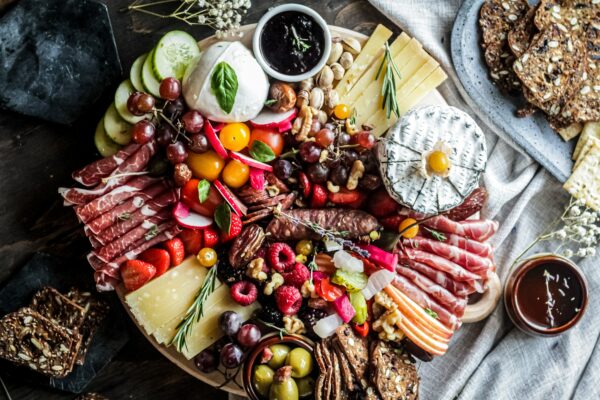 -Vegetable Tray: This is a healthy and refreshing option for your open house guests. Simply cut up some of your favorite veggies (we recommend carrots, celery, cucumbers, and cherry tomatoes) and arrange them on a platter with some ranch dip or hummus.
–Chocolate Covered Strawberries: These sweet and decadent treats are always a hit! All you need is some chocolate chips, strawberries, and a microwave-safe bowl. Melt the chocolate chips in the bowl, dip the strawberries in, and then place them on a wax paper-lined baking sheet to cool.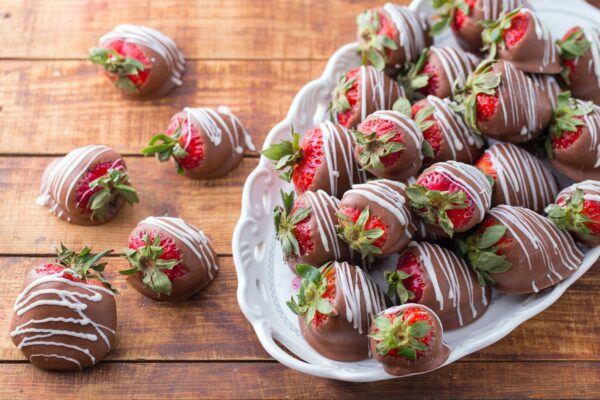 -Mini Quiches: These little quiches are perfect for an open house! They're easy to make, and you can customize them with your favorite ingredients. We like to use ham, cheese, and spinach in ours.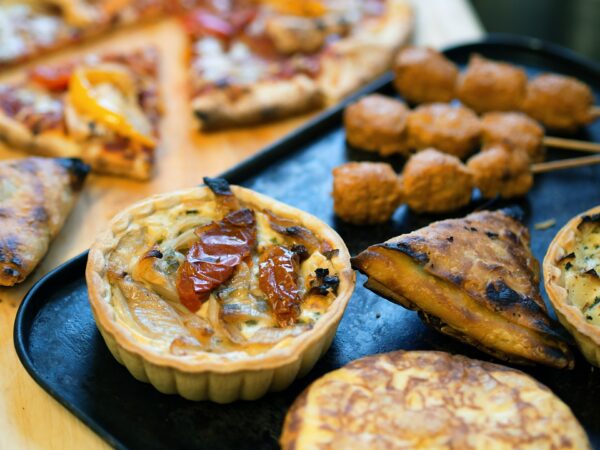 -Pretzel Bites: These salty snacks are always a hit! Simply bake some pretzel bites in the oven until golden brown, and then drizzle with melted chocolate and sprinkles. Let them cool and enjoy!
-Brownies: Last but not least, we have brownies! These chocolatey treats are always a hit, and they're easy to make. Just mix together some melted butter, sugar, eggs, and cocoa powder, pour into a baking dish, and bake until done. You can even top them with frosting and sprinkles for a fun presentation.
-Cupcakes: These little cakes are always a hit, and they're easy to customize with your favorite flavors and toppings.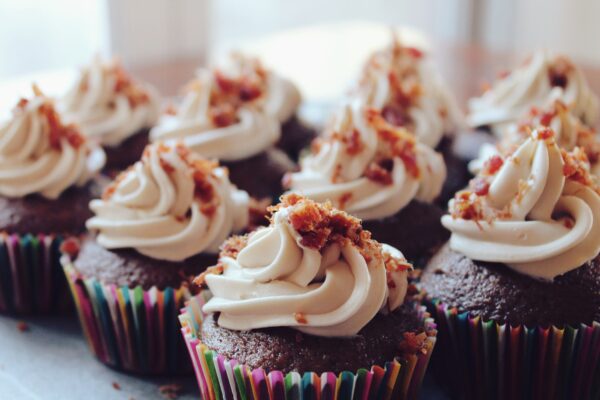 -Croissants: Serve your guests warm, buttery croissants with their favorite jams and spreads.
Also you may want to include some gluten free options like:
-Rice Crackers
-Popcorn
-Fruit Bowls
-Veggie Sticks with Hummus or Dip
And don't forget the refreshments! Make sure to have plenty of cold drinks on hand for your guests. We recommend serving water, lemonade, sparkling water or iced tea.
So there you have it! Our top ten open house food ideas for realtors. These recipes are sure to impress your guests and help you stand out from the competition. So get ready to wow them with some delicious and impressive dishes!
If you're looking for more open house tips, be sure to check out our other blog FREE OPEN HOUSE SIGN IN SHEET + 12 Steps to Convert an Open House Visitor Into a sale !