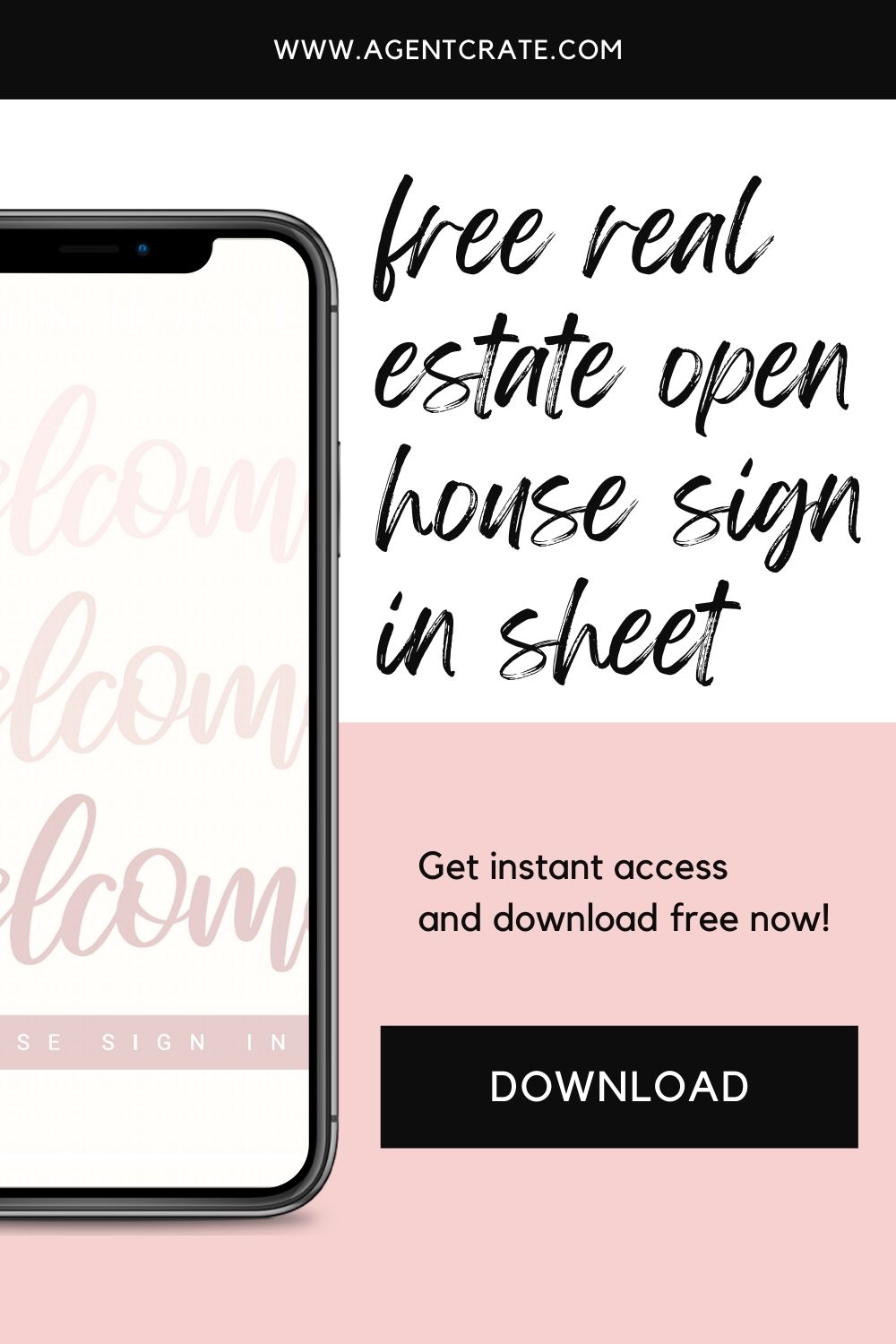 03 Jan

FREE OPEN HOUSE SIGN IN SHEET + 12 Steps to Convert an Open House Visitor Into a sale

Are you utilizing an open house sign in sheet? If not, it's time to rethink your strategy! Signing people into open houses is a surefire way to convert open house visitors into clients. That's why many realtors are using open house sign-in sheets at their open houses these days. What does this do for the conversion rate of open houses? It skyrockets them! In this article, we'll discuss 12 steps that will help you use an open house sign-in sheet and increase your sales at every single open house!
Step One:
Place an open house sign in sheet at the entrance of your open house. This will let people know that they need to sign in before entering. Remind them verbally once they enter to sign in. Signing in not only helps track potential leads but also keeps a record for the seller of who entered the home.
Step Two:
Make sure that you have enough pens available for everyone who wants to sign in as some open houses have multiple visitors or groups arriving at once.
Step Three:
As soon as someone enters your open house, have them sign-in on the open house sign-in sheet right away. If you don't collect their contact info you will have no way to follow up and convert them into a client if they aren't currently working with another realtor!
Step Four:
Make sure to include fields on the open house sign in sheet for name, contact info, and general feedback.
Step Five:
As people are leaving your open house, make sure you chat with them for feedback about the property and engage them to build more repore before they leave. Ask if they have any additional questions you can answer about the property. Hand out your business card as well prior to their departure.
Step Six:
The most important step! Make sure to follow up with everyone after the open house! If someone was interested in seeing more homes like yours, make sure to set an appointment for them to view another property. If they were not interested, thank them for their time and let them know that you will be in touch with other similar properties that may be of interest.
Step Seven:
Enter all leads from your open house sign in sheet into your CRM system and put them on a marketing plan to stay in touch effortlessly.
Step Eight:
Send a thank-you note to everyone who attended your open house. This will let them know that you appreciate their time and interest. This can be in the form of an email, text, call or mailed card.
Step Nine:
Set your new leads up on an automated search from your MLS so you can send them additional properties automatically in case they aren't interested in your current listing.
Step Ten:
Schedule showing appointments with your new contacts once they start responding to your outreach and listings emails!
Step Eleven:
Repeat these steps at every open house that you host! Enjoy an increase in sales from your open houses!
Open houses are a great way to show people your property and generate leads. Utilizing an open house sign in sheet is a surefire way to increase the conversion rate of open houses into clients. By following these 12 steps, you can use an open house sign in sheet to its fullest potential! Thanks for reading!
STEP 12: Download our free Open House Sign In Sheet for your next open house!