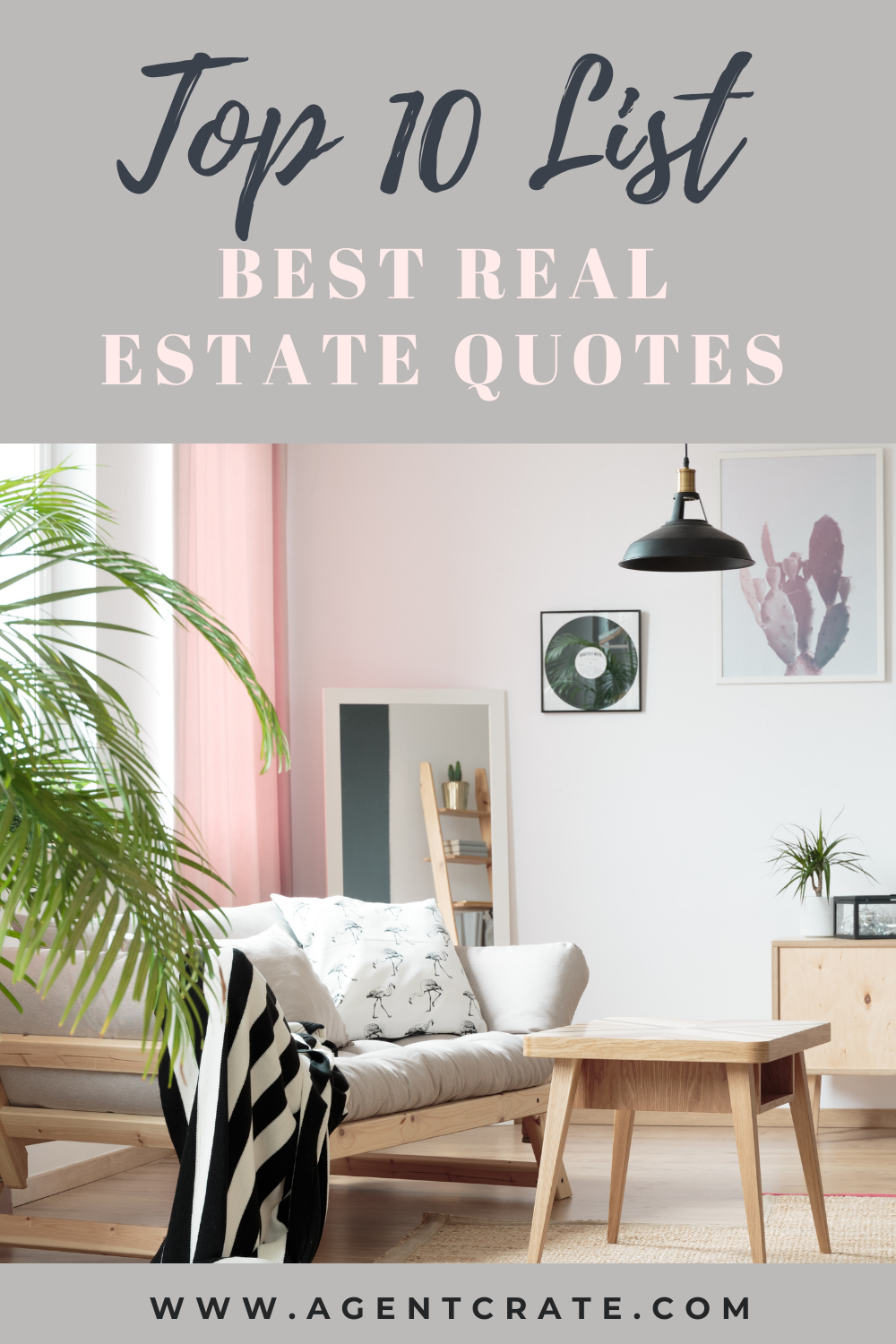 30 Aug

10 Real Estate Quotes You'll Be Obsessed With

Real estate quotes for Instagram and Facebook are some of the most searched topics online by real estate agents!  Agents absolutely love using awesome inspirational, funny, and inspiring real estate quote posts in their social media feeds! It's important to mix up your posts on social media – and using real estate quotes is a great way to do just that.

If you're looking to stand out on social media —use entertaining and inspiring content that will create a sense of trust and likeability.  This will keep your followers coming back for more great content from you.  Instagram and Facebook are awesome platforms for connecting with your audience.

Many of the best real estate Instagram posts offer a variety of content. Using real estate quotes as one of the content pillars of your social media strategy, whether they are inspirational or funny – is a great way to increase engagement on your social media feeds.

At Agentcrate, we LOVE creating awesome for real estate quotes for our members! Our agents can customize the templates in our design studio, and share to their real estate social media feeds!

We're giving you a sneak peek into our 10 favorite real estate quotes from our exclusive member-only content library below to give you a glimpse – we hope you enjoy!
"STATUS: IN A RELATIONSHIP WITH REAL ESTATE"  – FUNNY REAL ESTATE QUOTES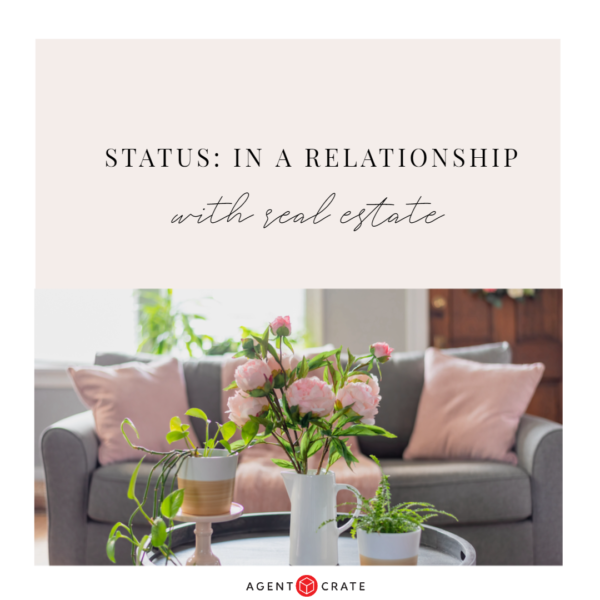 2. "I GOOGLED MY SYMPTOMS – I'M  A REAL ESTATE AGENT"  —  REAL ESTATE AGENT HUMOR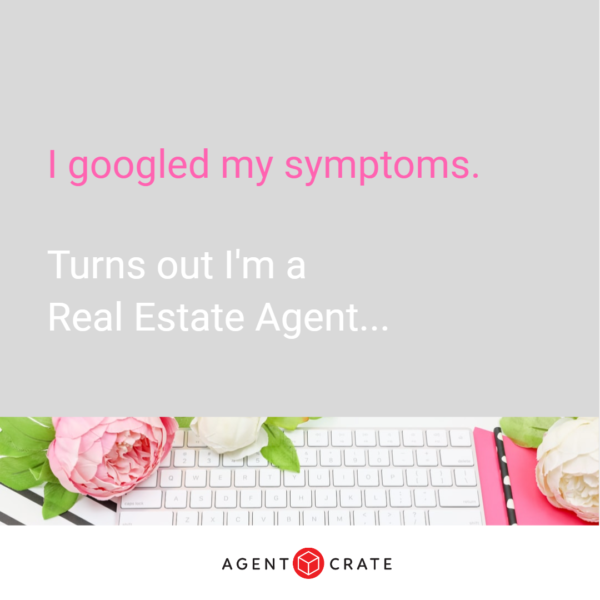 3.  "I WANT SOMEONE TO LOOK AT ME THE WAY I LOOK AT MY REAL ESTATE AGENT WHEN
MY OFFER IS ACCEPTED". — FUNNY BUYER REAL ESTATE QUOTE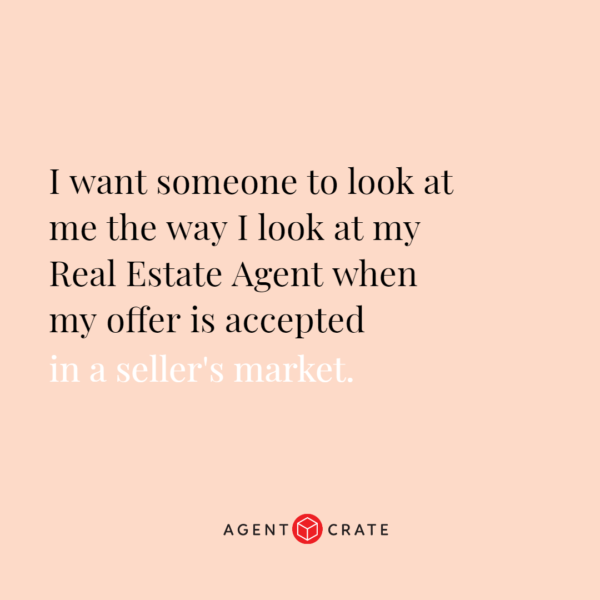 4. "IF YOU'RE FEELING LONELY, JUST TELL A ROOM OF REAL ESTATE AGENTS
YOU ARE THINKING OF LISTING YOUR HOME." – FUNNY SELLER REAL ESTATE QUOTE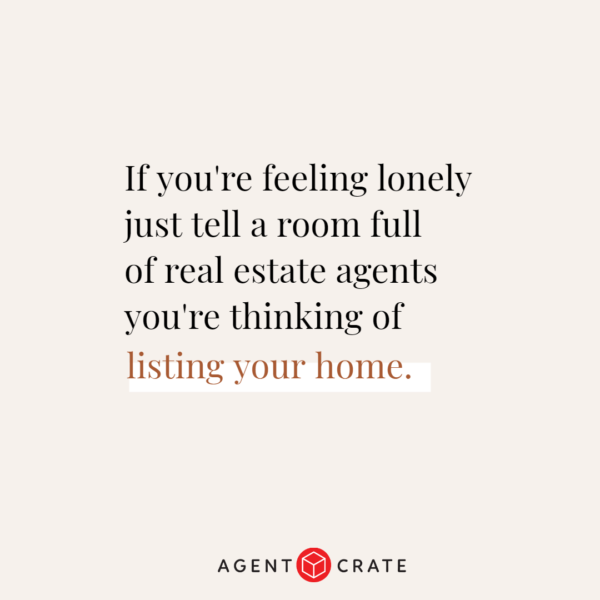 5. "SET A GOAL THAT WANTS TO MAKE YOU JUMP OUT OF BED EVERY MORNING" – INSPIRATIONAL REAL ESTATE QUOTE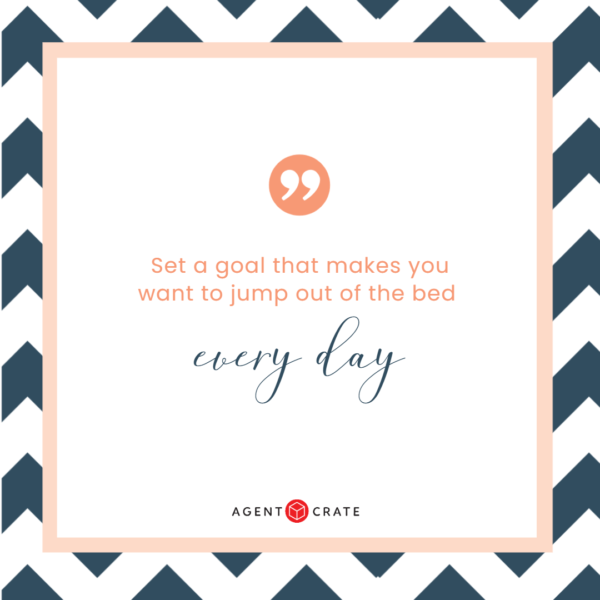 6. "FALL IS MY FAVORITE FOUR LETTER WORD, OH WAIT….SOLD IS".  — FUNNY HOLIDAY REAL ESTATE QUOTE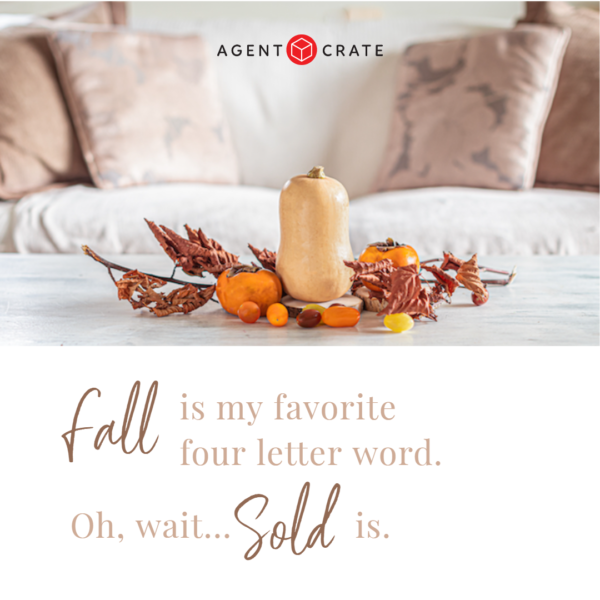 7. "TODAY IS CARDIO DAY, I'LL BE RUNNING COMPS". – REAL ESTATE AGENT HUMOR QUOTE
8. "A HOUSE IS MADE OF WALLS AND BEAMS, A HOME IS MADE OF LOVE AND DREAMS" – INSPIRATIONAL REAL ESTATE QUOTES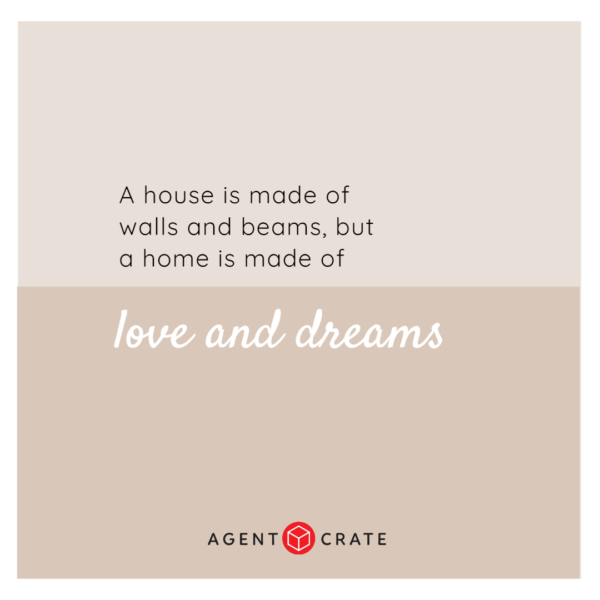 9. "REMINDER – LIFE IS SHORT, BUY THE HOUSE" – MOTIVATIONAL REAL ESTATE QUOTES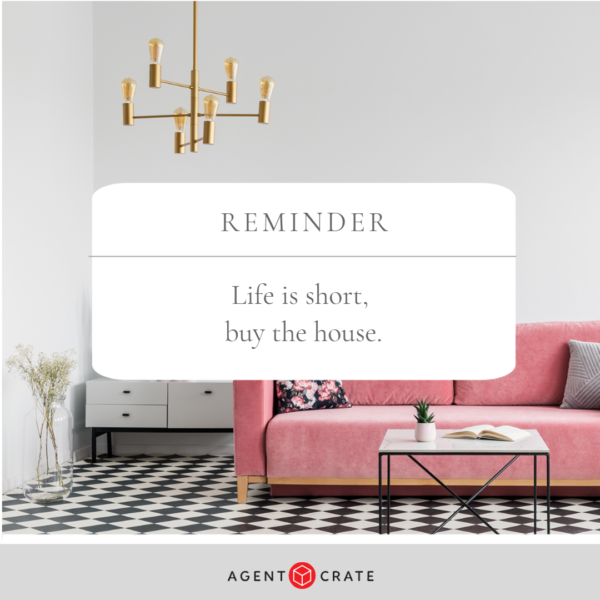 10. "CREATE THE HOME YOU CAN'T WAIT TO WAKE UP IN" – INSPIRING REAL ESTATE QUOTE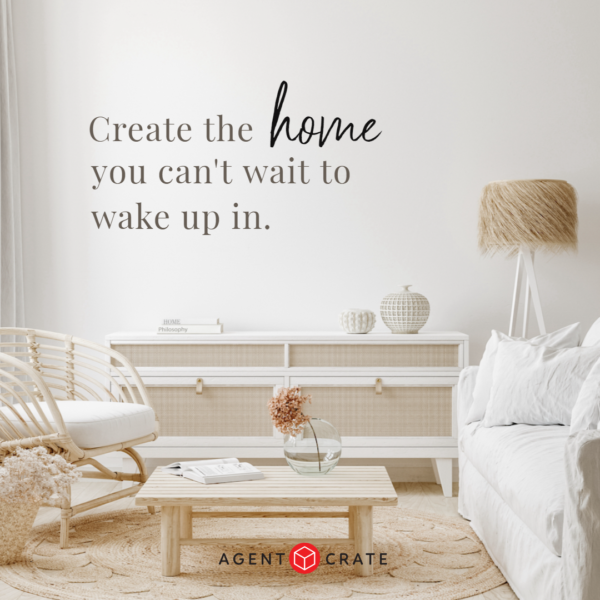 There you have it – our 10 favorite real estate quotes! We hope they made you smile!
To learn more about what Agentcrate can offer you click here: REAL ESTATE SOCIAL MEDIA MARKETING