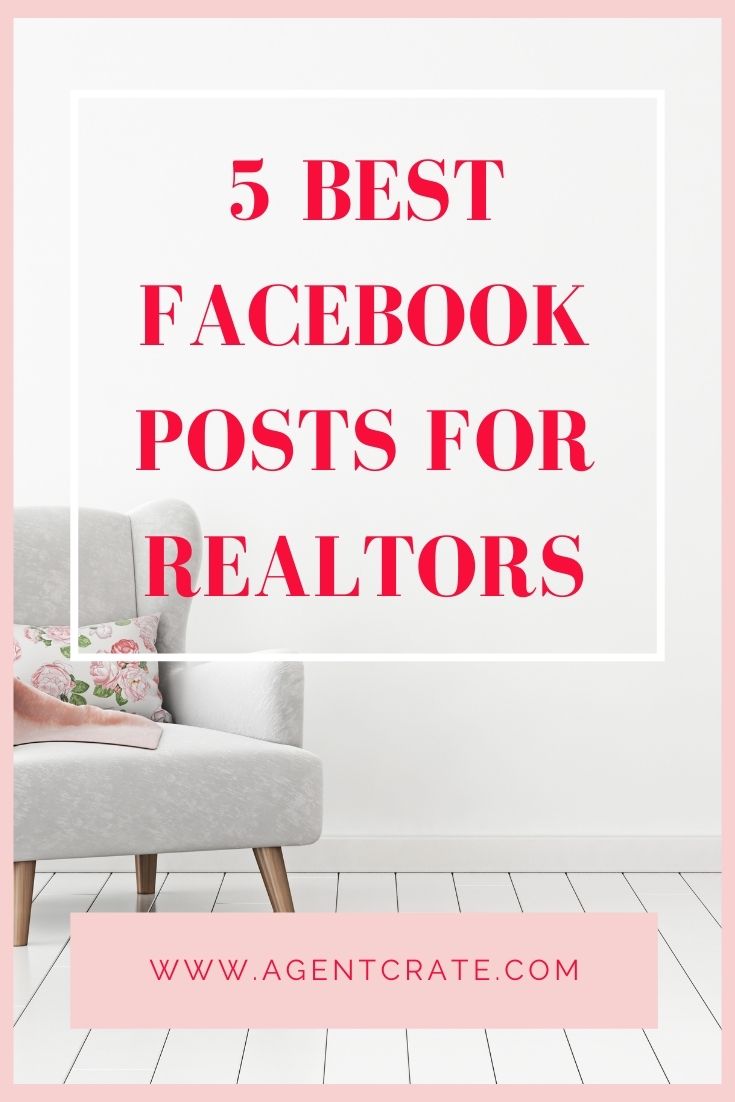 21 Jan

5 Best Facebook Posts for Realtors in 2020

5 Best Facebook Posts for Realtors in 2020 –

 

A social media strategy is one of the simplest ways to create a positive reputation within the community. Most Facebook users admit to checking their page before even getting out of bed each morning. Over 150 million people access online resources each month to find local businesses and providers – this is where the right strategy can be most effective and sharing the right Facebook posts as a Realtor can make a big impact. The Internet has replaced the local diner as a place for neighbors to gather and share referrals and offering strong, interesting and relevant Facebook posts can help you gain a reputation as the local expert.

Social media is an innately intimate environment. Users log on to share family vacations and milestones as well as to share their deepest fears and losses. Many times a strong online relationship can develop which is deeper than those they interact with in person.

As a real estate agent, you want to be helpful to those in your community and establish yourself as the resource for information; as we head into 2020, it's critical to understand how to build and share Facebook posts for Realtors which will engage and initiate business with your target audience.
5 Best Facebook Posts for Realtors in 2020 
So now that you realize you need to leverage Facebook to grow your business, how do you know what to post? Facebook posts for Realtors is relatively simple – it's based on real estate marketing you're already accustomed to doing anyway, it's just always been in print. Fortunately, a properly optimized social media strategy has the ability to reach the right prospects, at the right moment.
Wondering how to get started? Start with these essential Facebook posts for Realtors and then build from there.
Just Listed –

Just Listed posts are always a great way to start a conversation. Not only are potential buyers interested in new listings, but sellers are also captured by the same posts. These sellers are paying attention to not only the price and features, how their own home compares to the listing, but they are also judging your marketing skills. Use Just Listed posts to demonstrate your ability to market a home better than your competition.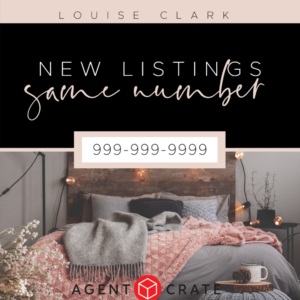 Branding –

A Branding post can take many forms; this is your opportunity to show your own personal style. This can range from Facebook posts which feature your real estate specialty, such as horse property or urban lofts, to specific neighborhoods or cities. These Facebook posts for Realtors should also continue the styling of your business cards, signs and printed marketing to offer a recognizable, cohesive brand. If you use light blue in your printed material for instance, then stay with that color palate online as well – make sure your prospects can easily make the connection with your online presences and your other advertising.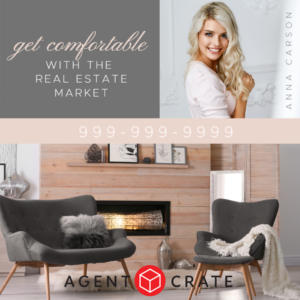 Humor –

Facebook posts for Realtors does not have to be one listing after another; in fact your readers are more likely to lose interest if the only posts you ever add are all business. Keep it interesting and add some fun posts. Use your imagination and feel free to include funny stories from your real estate career as well as memes and jokes you find amusing.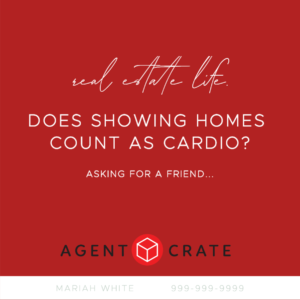 Open House –

Posting about an upcoming Open House is a great way to reach out to the local community. People love open houses; it allows them to see available homes without actually calling an agent. Whether it's your personal listing or you are holding a listing open for another agent, get the work out there and invite your readers to come. The Facebook post should include all the important information as well as any special aspects of the home which might entice potential buyers. It's another great way to demonstrate that you are working in the area on a regular basis and know the market.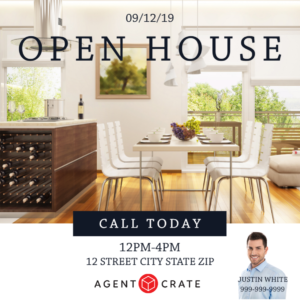 Holiday –

Another great Facebook post for Realtors are holiday posts. Add text to the holiday post to promote the local school's Holiday Pageant or 4th of July fireworks in the park. These kinds of posts provide great "Google Juice" as local residents search for information about events of the season. Help them find your post, give them the information they need and reinforce your community ties.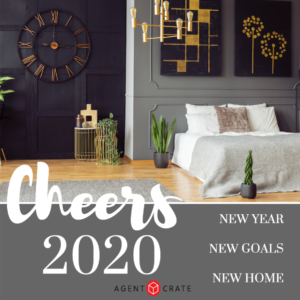 Facebook posts for Realtors are a great way to engage in your local real estate market. By not only showing that you are working in the community on a daily basis, by providing engaging, varied and relevant information to your readers, you make yourself accessible – become someone they know – thus increasing the likelihood that they will call you when they are ready for their next real estate transaction.
—  To find more content like this, go to www.Agentcrate.com.  AgentCrate offers real estate agents a go to solution for all their marketing needs.  From Facebook and Instagram posts, to videos, landing pages, blogs, presentations and websites.  Automated social posting for realtors available too! Memberships start at $25 per month – let us handle your marketing needs so you  can focus on what you do best!  Check out Memberships here.