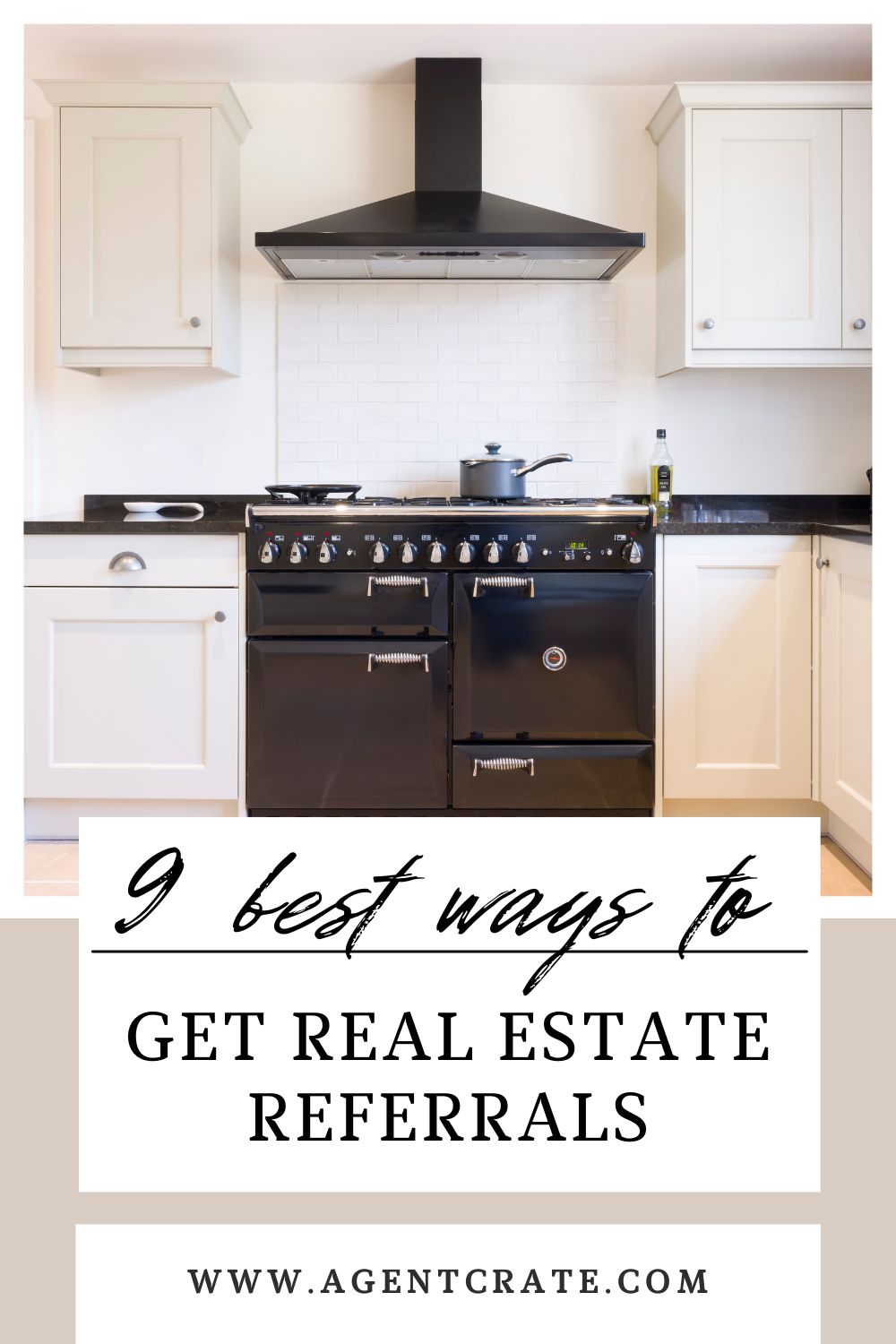 29 Sep

9 Best Ways to Get Real Estate Referrals

It is especially important for real estate agents to set themselves apart from their competition and finding the best ways to get real estate referrals is essential to this. You will fail at this business if you just sit and wait for the potential clients to come. You won't get any clients if you don't prospect constantly. That is why it is essential to reach out to different real estate referral sources. Also important is to collect positive client feedback and reach out to other real estate agents. Let's look more closely at how you can achieve all of this.  

9 Best Ways to Get Real Estate Referrals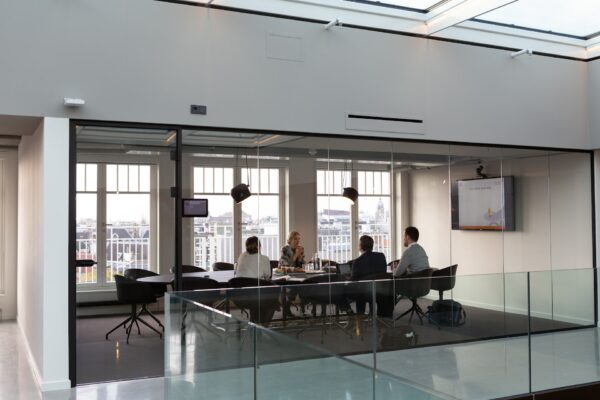 So, how do you increase the number of real estate referrals? Here are several ways to increase the number of referrals your real estate business receives:
Working your influences
Start a newsletter, offer valuable content, and provide amazing customer service
Ask for referrals
Join a network of similar professionals
Engage on Social Media
Give out your business card
Give referrals to others
Volunteer
Create a website
Working Your Sphere of Influence
If you are wondering how to get clients from the real estate sector without spending a lot of money, this is one of the best methods. For a real estate professional, leveraging their sphere of influence is a wonderful way to find clients and a good real estate referral. The easiest and most cost-effective way to build a database is to talk to people you already know. Your friends and family you already know, like and trust you, so talking with them about your business and asking for estate referrals is the first step for any real estate agent to build a book of business.
Sending Email Messages
One of the most common mistakes made is to overwhelm people with unwanted overly salesy email messages. This is not effective. The right approach is to provide value to people who are interested in getting a home or selling a home. Therefore, you can target these specific people if they opt into receiving email messages. Try to avoid sending emails with promotional content. Think about starting a real estate newsletter and providing educational content. This ensures that the subscribers appreciate relevant information and therefore, are prompted to reach out to you, becoming a real estate referral through your newsletter and/or email messages.
Ask for Referrals
It is OK to just outright ask anyone you know for referrals. This could be your:
Dentist
Doctor
Friend
Family members
Associates
Local business owners
Current or former client
Referral agent
Local experts
Referral partners
Another real estate agent
Most real estate agents who experience success usually go out of their way to generate leads from different referrals; some of them listed above. Most people know someone who may be buying a home or selling a home. This is important because those people know and trust their colleagues, family members, doctors, dentists, and friends. For that reason, after you have closed a real estate transaction with past clients, ask for client referrals.
If they don't know anyone at that moment, stay in touch with them through regular text messages, emails, and phone calls. You will be the first person to get a phone call from any of these individuals when they have a referral. This is a fantastic way to get repeat business.
Join a Network of Real Estate Professionals
One other significant way to generate referrals is to join a network. It could be a real estate network, a Chamber of Commerce, or a related network of other real estate professionals. You could reach out to other professions through that network and exchange leads.
For example, let's say you join a network of property adjusters or property appraisers, you could give each other leads that would benefit both of you. You could also consider real estate referrals with agent-to-agent referrals. However, make sure you take the time to develop strong business relationships with these professionals. Of course, it will usually cost you a monthly or annual fee to register with these networks or organizations. Some of these networks also offer paid advertising in their newsletters or on other platforms. Don't hold back on going that route.
Sharing on Social Media
So many people use social media to reach out and gain exposure to a larger audience. Many agents are now using social media platforms as the primary way to connect with new clients. You should take advantage of all the different social media platforms such as:
Twitter
Instagram
Facebook
YouTube
LinkedIn
Tiktok
These networks are a large part of how people interact with these other on a daily basis. You can use the different platforms to build relationships and trust. In fact, this is one of the easiest ways to tell people about the services you offer without being invasive.
For example, you could post your resume on LinkedIn along with the real estate services you offer. You could post images of properties you are selling on Instagram. You could start a real estate Facebook group and share value to get real estate referrals. You could also consider paid advertising on all these platforms. This is one of the fastest ways to get real estate agent referrals from targeted individuals.
Give out Business Cards
Use your business card to generate leads and referrals. Never leave home without them. A business card is a terrific way to introduce your business to new people. You could make a goal for yourself to hand out your business card 10 times a day. Or you could make it a monthly habit to do "pop bys" to your farm area and drop off a small item such as a calendar, with your business card attached.
Engage on Social Media
Social media is meant to be social – so make sure to engage with not only your followers when they comment but also leave comments on those that you follow. Try to set aside time each day to do this. Follow popular local establishments as well. By regularly engaging on social media, you will be creating social relationships and creating more eyes on your profile and brand. With that, likely DM's will follow with real estate questions and potential leads.
Give Referrals to Others
As mentioned before, sharing referrals is an ideal way to get referrals. This is the case with property adjusters, insurance agents, other non local real estate agents, property appraisers, loan officers and mortgage lenders.
Volunteer
Volunteering is one of the best way to earn referrals by making new connections, while doing good for others. There are so many places you can volunteer! Perhaps it may be at your child's school, a local charity, or you could sit on a board of your city or county's organizations. Getting out there and volunteering will likely pay you back tenfold in goodwill and referrals will likely come naturally from the relationships you make through the process.
Create a website
Many homebuyers and home sellers search the Internet when they need to buy or sell a home. Create a website and make it user-friendly and search engine optimized so that they can find you. Be sure to provide educational content on your website too. Offer a free subscription to your newsletter, so you can follow up by email. Give your website a professional look and design it for easy navigation. Add IDX to it, so your visitors can easily search properties from your website instead of other platforms. Add a blog to it and then publish weekly articles (and add local keywords) to grow a web presence. A real estate website is a great channel to engage potential clients and generate real estate leads.
Develop your Brand
Even though you are in real estate and may be working for a company, you should still make it a priority to develop your brand and let people know you for who you are. Of course, you will still be representing the company, but you should also go out of your way to build your own reputation in the real estate industry.
Conclusion : Best Ways to Get Real Estate Referrals
Use these methods to encourage line real estate referrals. All these methods are great ways to generate targeted leads for your business. Get more real estate referrals by putting a few of your properties on the real estate market or already sold on the back of the business card to get people interested enough to call.