Real estate agents are pulled in many directions each day. Buyers, sellers, other agents, and lenders can all vie for attention throughout the day. It takes discipline to avoid allowing emergencies from taking over. This is why the most successful agents understand the importance of maintaining a daily schedule for real estate agents.
While daily schedules can be used by all real estate agents, they are especially useful for new agents. Newer agents are still learning the ropes of the business and may not have developed the level of self-discipline necessary to avoid distractions. A daily schedule will help them get organized during their working hours so that they stay on task when it comes to daily tasks and long-term career goals. As an agent becomes more experienced, the daily schedule should be adjusted so that it works for them and their specific situation.
The daily schedule for real estate agents is broken down into blocks of time where certain work activities are completed. It's important that these daily blocks of time do not overlap, so that different daily tasks do not get in the way of each other. Schedules can be customized with daily tasks that are most relevant to the individual agent's goals and career path.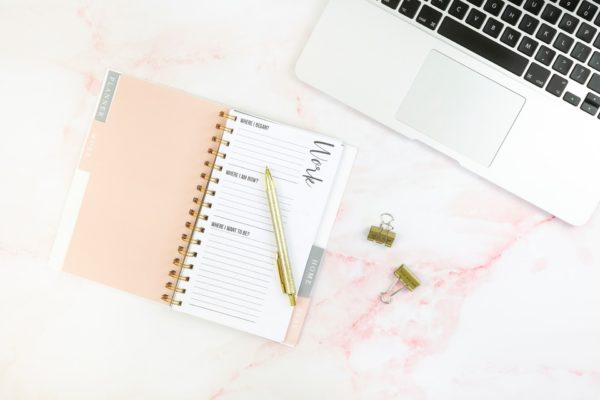 As a realtor, having a daily schedule ensures that you have time to perform the essential tasks which allow you to be successful. It's critical to not only find time for managing existing business but prospect and plan for future business as well. A proper schedule also allows for time to handle unexpected events which are commonplace in the real estate profession.
Following is a sample daily schedule for real estate agents, which may vary depending on preferences or daily responsibilities:
Sample Daily Schedule for Real Estate Agents
7-8am: Wake up, Work out, Set Daily Goals.
8-8:30am: Answer urgent emails
8:30-10am: Message Past Clients to Stay in Touch, Marketing, Social Media
10-12pm: Manage current transactions: call agents, escrow and lenders, schedule inspections and appraisers
12-1pm: Lunch
1-3pm: Show Property to Buyers, Do Listing Presentations for Sellers
3-5pm: Write Offers and Return Phone Calls
5-8pm: Dinner and Family Time
Of course, this is just an example, but as you can see, there is time for the essential elements of running a real estate business. A good schedule may vary from week to week or even day to day, the important consideration is to include a specific time for every task so that you maintain control over your time.
Lots of agents struggle with finding the time to give to both lead generation and actively working with current clients and managing deals. Agents also can feel stressed by not carving out enough time to dedicate to personal time and feeling burnt out. The answer to this is to create a schedule that works for you and time block! You may have to test out a few different variations of this schedule to find what works best for you — but the first step is to get started.
Real estate agent daily schedules are best when planned out using time blocking techniques. When you block out daily tasks and daily goals, you can write them down in a daily schedule. This helps ensure that daily tasks will be completed and daily goals will be reached.
It may take some time to get used to time blocking or sticking to this schedule, but we know you'll see dramatically improved efficiency and results once you do.  You'll be able to create systems during your assigned blocks that help you find more time — such as using a social media calendar to plan out a month's worth of social media marketing in a day! Click here for our free social media calendar for realtors. 
For real estate agents to never skip their daily schedules:
1.) Write down daily tasks and daily goals, using time blocking techniques.
2.) Each day, make sure all daily tasks are planned out in daily schedules.
3.) Mark off tasks when completed.
The daily schedule for real estate agents ensures that you have time to complete the daily tasks necessary to be successful in your career. You will be stressed less and more efficient if you can plan out your daily work in blocks of certain times. We hope that this sample daily schedule for real estate agents is helpful for you!
FAQ'S
WHY SHOULD A REAL ESTATE AGENT USE A DAILY SCHEDULE?
Real estate agents have a multitude of tasks every day. Using a daily schedule will help organize those tasks into blocks,
and make the day more productive. It helps agents to focus on the top priorities for the day, and allot enough time to them.
HOW CAN REAL ESTATE AGENTS USE A DAILY SCHEDULE TO INCREASE PRODUCTIVITY?
Time blocking is a great way to improve daily productivity in the real estate business. Using a daily schedule allows agents to focus on tasks and make sure they don't overlap each other. It also encourages them to plan ahead, and always know what task is next on the daily schedule.
HOW DOES AN AGENT FIND TIME TO FOLLOW UP WITH CURRENT CLIENTS AND PROSPECT FOR NEW ONES?
The daily schedule for real estate agents should include time for following up with current clients and prospecting new ones.
Since relationships are an important part of the daily work life of a real estate agent, they should be scheduled in daily.
HOW CAN REAL ESTATE AGENTS GET THE MOST FROM A DAILY SCHEDULE?
It is important to plan the daily schedule in a way that they allow for flexibility. Having daily posts, meetings, and appointments marked on the daily schedule might result in agents being too rigid with their daily plans. The daily schedule should be flexible enough to allow for changes and emergencies.
WHAT SHOULD REAL ESTATE AGENTS DO IF THEY GET STUCK ON A TASK?
If real estate agents get stuck on a particular task, they should move it to the next place in the daily schedule and come back to it later. This will help in maintaining daily focus.
HOW CAN REAL ESTATE AGENTS KEEP TRACK OF THEIR TIME USING A DAILY SCHEDULE?
Tracking daily time is important for any professional, including real estate agents. Using a daily schedule helps to record time spent on each task. This will help with billing and leads to more accurate daily records.
WHAT IS THE BEST WAY TO PLAN OUT A DAILY SCHEDULE FOR REAL ESTATE AGENTS?
It is suggested to split daily tasks into three categories – things that should be done daily, weekly or monthly. This helps in creating daily schedules easily without too much time spent on planning.
HOW CAN I USE SOCIAL MEDIA MARKETING WHEN PLANNING A DAILY SCHEDULE?
Real estate agents should plan time in daily schedules for social media marketing. They should create an account on Facebook and Twitter and post information about their listings and daily updates. This will encourage people to follow them, and reach a wider client base through these platforms.
WHEN DOES IT MAKE SENSE TO USE A DAILY SCHEDULE FOR REAL ESTATE AGENTS?
It makes sense for real estate agents to use daily schedules anytime they have a daily task list and want to track their daily time.
Daily schedules also encourage them to plan ahead, prioritize tasks and make efficient use of daily working hours.
HOW CAN A DAILY SCHEDULE HELP REAL ESTATE AGENTS MAKE BETTER USE OF THEIR TIME?
A daily schedule helps real estate agents make efficient use of daily working hours by allotting enough time to daily tasks and making sure they don't overlap each other.
Even if they have to attend many daily meetings and post daily, they can still have enough time for daily tasks.
A daily schedule also encourages them to plan ahead and prioritize daily tasks.
HOW CAN REAL ESTATE AGENTS HAVE A MORE PRODUCTIVE DAY?
Using a daily schedule helps agents create a productive day by planning daily tasks in advance and allotting a balanced amount of time to daily tasks. This also helps agents avoid daily emergencies since they are already on top of daily schedules.