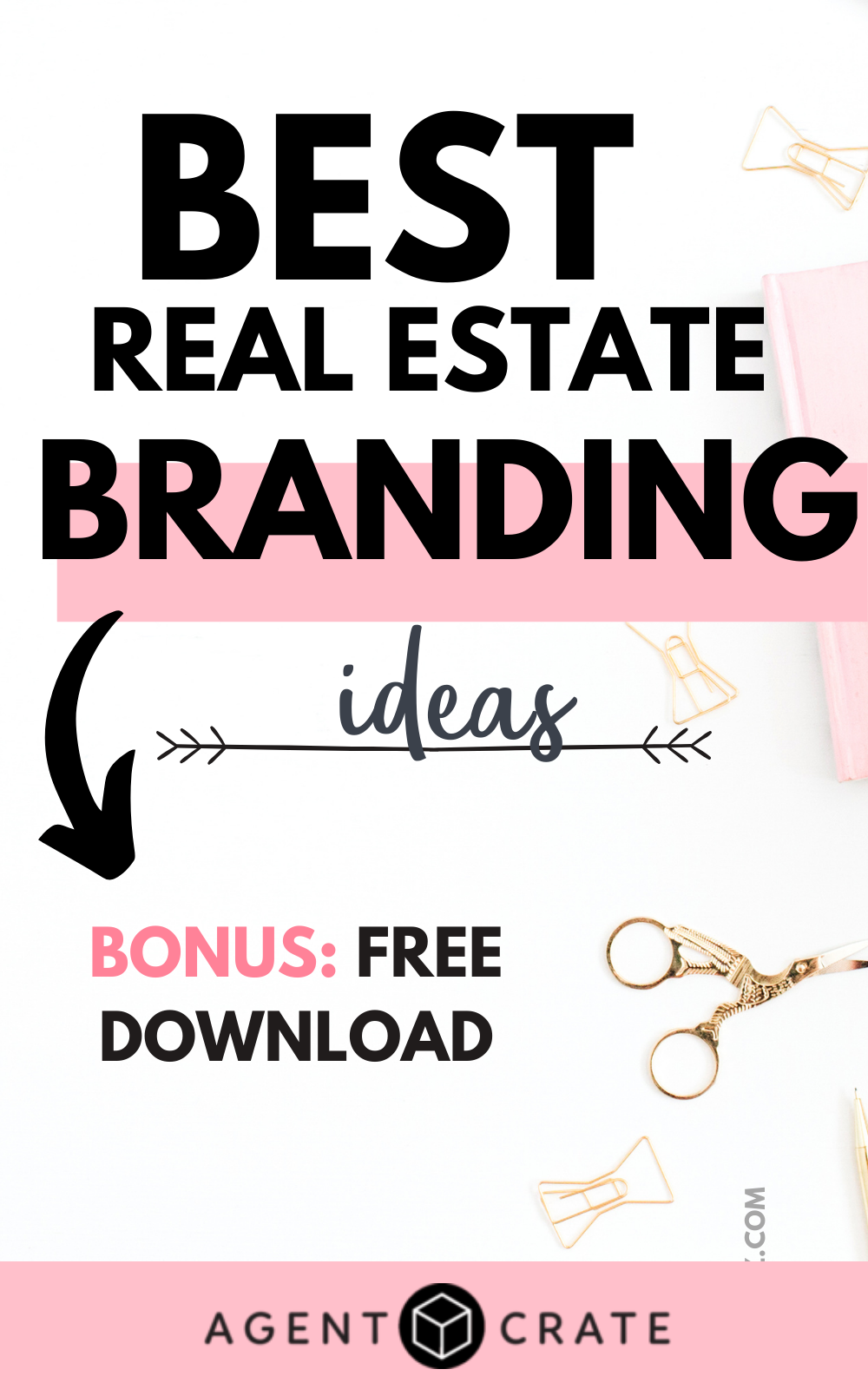 20 Jun

Real Estate Branding Guide for Real Estate Agents

If you are a realtor, there is no question that branding yourself is important. However, what exactly does "real estate branding" mean? Branding encompasses all the marketing efforts that go into making your business recognizable and memorable to your clients.

This includes everything from an online presence on social media to professional email signatures and even the way you dress when meeting with potential buyers. In this guide, we will cover how to create a brand for your real estate business and walk you through all of the steps involved in building one!
Why real estate branding is important in real estate –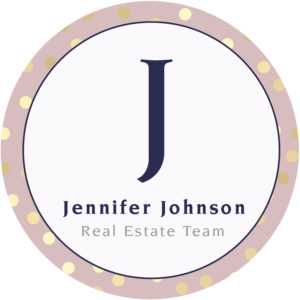 It is critical that real estate agents have a professional brand to help them stand out from the competition. With so many other realtors in your area, real estate branding can be one of the best ways for you to establish yourself as an authority and create trust among potential clients.
What is real estate branding? –
Branding refers to the marketing efforts that go into making your business recognizable and memorable. This includes everything from online presence on social media, email signatures, and even how you dress when meeting with potential buyers!
In this guide we will walk through all of the steps involved in building a brand for your real estate business.
Defining your brand
Your real estate brand will be everything that your business is known for. Think about the things you love most about yourself or what people compliment you on regularly?
For example, are you very professional and well-organized at work but also know how to have fun in your free time? This reflects two aspects of who you are as a person! Your brand should be the same.
Questions to Ask Yourself When Defining Your Brand:
Who Is Your Audience?
When it comes to your real estate branding, think about who you believe will be your target audience. What is their age range and income level? What are they looking for in a real estate agent? You should be able to quickly identify the demographics of your ideal client.
What Is Your Niche?
Your niche will consist of what sets you apart from other agents. For example, do you specialize in first-time home buyers or relocation clients? Or do you specialize in waterfront homes? These are your niches.
What Is Your Unique Selling Proposition (USP)?
This is the one thing you do better than anyone else! For example, maybe you know how to work with investor real estate clients or have a lot of experience working in your local market. This should be different from what other agents offer because it is what makes you unique.
What Is Your Message?
Your real estate branding message should be the overall feeling that people get when they meet with you or read your online content. It will help potential clients to easily identify why working with you would benefit them and their real estate goals!
Here are some examples: "I've sold over 50 Million Dollars in Real Estate" or "I am committed to my clients and their happiness".
How to Define Your Brand Personality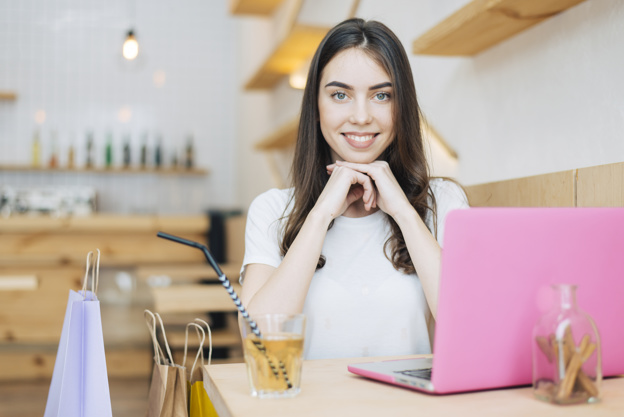 To create a memorable brand, you will need to be able to clearly define its personality. Think about the adjectives that best describe your business and what others may say when they think of you or have worked with you in the past.
Here are some questions to help get those ideas flowing:
– Who do I want my clients thinking about when they hear my name?
– If I had to choose three adjectives that best describe me, what would they be? Why did you choose them in particular?
– How do others perceive or remember me after working with me for a short time? What words come to mind when thinking of my business's personality and image overall?"
Examples of real estate brand personalities-
Professional, Modern, Energetic
Friendly, Relaxed, Knowledgeable
High-End Luxury, Wealthy Lifestyle, Elite Clientele.
These are all very different but help to give your business a specific real estate branding personality that you can build around!
Choosing a Color Palette & Font
Now that you have defined your brand personality for your real estate business, it is time to choose the colors and font type. These are the visual elements that will be used to create a cohesive real estate branding strategy across all of your marketing channels.
– How do I want my business to look at first glance? Think about what pops out when scanning through images online or when you see someone wearing a shirt with your brand's colors on it!
You can find tons of inspiration for brand color palettes online. There are plenty of sites that allow you to upload an image and generate a color palette from it. For example, check out this site:
Here's an example of a color palette: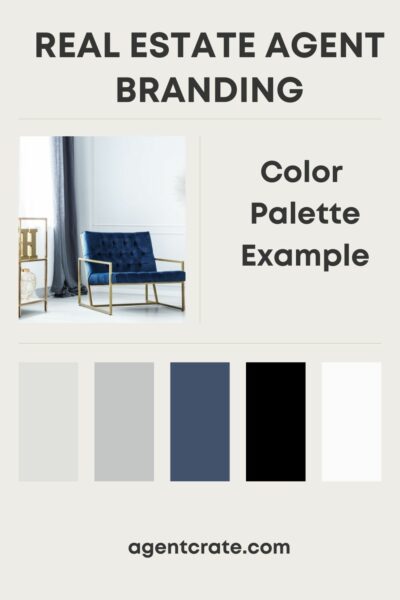 When choosing color palettes, try to use one that is not too trendy or seasonal. You want people to recognize your brand's colors even if it is a few years down the road!
Which fonts are best for my real estate branding?
Fonts should be simple and easy to read. There are a lot of free ones online that can help you create a cohesive look across all marketing platforms. You do not have to use the same font but it is important to stick with one or two for your brand so customers easily recognize it as yours!
An example of a font combination is: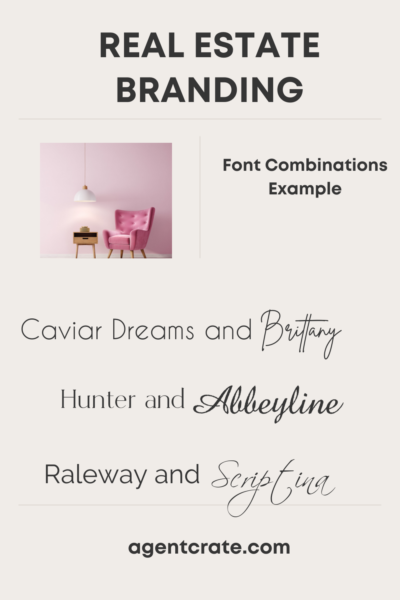 Pro tip:  Remember that you will want your brand colors and font type to look great together across all of your marketing channels, including online ads or digital signage at open houses, so choose wisely!
Create Tag Line
A tag line is a short phrase that describes what you do in just a few words.
For example, if your real estate agent brand personality was "high-end luxury", then you might use something like:
"We are committed to bringing only the best high-end luxury homes to our clients!"
This sentence explains the type of properties they sell, what they are committed to doing, and who their clientele is!
Tag lines should be simple but descriptive. They can help you let people know about your brand without having to rely on using the same words over and over again in emails or print ads.
Remember that taglines do not have to include anything specific about real estate marketing. They can be used in many different types of marketing channels, including social media or your website!
Designing A Perfect Logo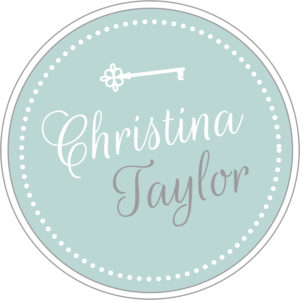 Once you have your brand defined and tagline created, it is time to design a logo. Your real estate agent branding should be cohesive across all marketing channels (and as we said before, that includes social media!) so having one main logo helps keep things consistent!
– What makes an effective logo? There are three key elements:
Clarity: Your logo should be easily recognized as your brand. It should stand out from the crowd and not look like everyone else's!
Creativity: A great logo makes people stop and think "that is clever!" Don't use clip art or default fonts, put some thought into how you can create a unique design that matches your brand!
Memorability: The best logos are the ones that people remember even if they haven't seen them in a while. If someone can describe your logo to you after looking at it for only 30 seconds, then it is probably not effective!
– What about color? Your logo should be simple and easy to read. It is best to choose three colors that work well together (like your brand palette) and use them consistently in all marketing materials!
TIP: Agentcrate offers our members a great online tool for designing logos within our exclusive Design Studio just for real estate agents. All of these options are easy to use and have lots of templates!
Once you have your logo designed, it is time to start using it everywhere. Keep in mind that this could be on business cards, in print ads, or even just social media posts. Make sure that when people see your brand name they think about the look you created for them!
Professional Headshot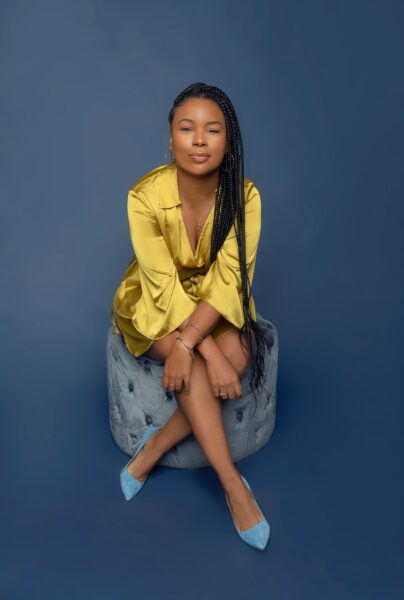 A headshot is a photo of you that should be used on all social media platforms and print marketing in your real estate branding.
– What makes a good headshot? In terms of real estate agent branding, this picture needs to really match your brand! Your best bet is choosing something simple for the background and then focusing in on showing off your personality! If people notice you first and foremost, they will know what you are about!
– Don't be afraid to try out different options for your headshot. You may want to try some formal vs casual options for posing and wardrobe! Give yourself as many choices as possible, before selecting just the right one.
– Don't try to take your own headshots! We recommend having professional photographers who can capture you at your best and show off just how great of a real estate agent you are.
Creating A Business Card

A business card is an essential tool for real estate branding! It should have your contact information, brand logo, photo, and tagline.
– Keep in mind that people are going to be using their phones more than ever before when looking at other's cards. Make sure it can be easily scanned or read with a phone camera if you want the most people to be able to use it!
– Your business card should also match your brand. Make sure that the colors and fonts look good together, as well as with your logo design.
If you can't decide on a color scheme for yourself, check out our Design Studio again for some great options! We have lots of templates available so you can get a great design no matter how much experience you have!
TIP: Want to create some buzz around yourself? Include something special on your business cards that people will want to talk about! You could, for example, provide a discount to new clients or do something different like give out a free first-time homebuyer's handbook. They'll be more likely to recall your brand name if it is distinctive and memorable!
Creating an online presence
Social Media
In today's real estate market, it is important to have a presence on all of the major social media sites.
– Instagram: This site is great for showing off your brand visually! Post pictures that match with your agency and use them as an opportunity to connect with current clients or people who might need what you offer in the future.
– Facebook: Make a business page that showcases your brand. You can include lots of different kinds of information here, from upcoming events to testimonials and client reviews! This is also a great place for sharing images related to what you do.
– Twitter: If you're going to be tweeting about real estate agents, then make sure your profile matches what you do! This can be a place to connect with others in the real estate community and share helpful information about how to make it as a realtor.
– LinkedIn: Another great site for connecting, especially if you want to find new clients through connections that might have been made already. People can check out your profile and see that you are a real estate agent who can help them!
– Pinterest: This is a visual platform that allows you to showcase your brand in an entirely new way! Post some images of houses for sale, different real estate projects you have worked on, or other things related to what you do. Pinning things can also be great because it keeps them organized and people will get more information about what real estate is all about.
For all of the above social media platforms, you'll want to create a cover image for your brand. This is an image that will show up on your profile, so make sure it matches the kind of real estate agent you are!
PRO TIP: Agentcrate offers tons of real estate social media templates in our design studio including Facebook covers that you can easily customize and use in your social account!
Website Presence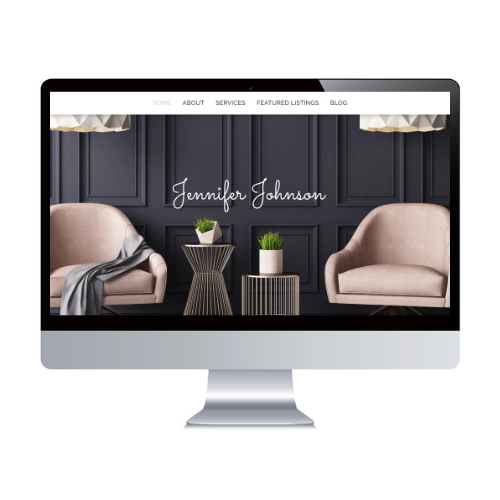 Websites are essential for real estate agents who want to expand their brand online! They're great because they allow you to add lots of information and even showcase testimonials from clients or other people in the community that can help spread your name around. Make sure that it's mobile-friendly too so that people can access it on their phones.
First, you'll want to obtain a domain name that has to do with your brand. You can use this for other websites or social media profiles as well, so it should be something that you want people to remember! The next step is choosing a web hosting service and domain name registrar where you will buy the actual website address from (usually referred to as "the dot com" ). Once these things are taken care of, you can start designing your website!
– There's a lot to consider when it comes to picking out themes and layouts for your website. You'll probably want to have certain pages that people expect like an "About" page or anything about the actual services you offer and a "Featured Listings" page. Make sure everything is mobile-friendly so people can view it on their phones too!
– Make sure your website has a good design and matches the rest of your branding efforts! You want to create a cohesive look for everything you post online, especially if you're putting it all in one place like this blog post! This is also where you should include some information about the services you offer, your contact information, and even some useful content.
– You can also include a blog here so that people who visit will be able to find more helpful real estate-related posts! Keep it real, keep it helpful, and utilize local keywords in your posts and you should be able to get people interested in what your brand is all about!
Make sure you have your website address listed somewhere on social media profiles. This way, people can find it easily and learn more about everything that makes up your brand!
TIP: If you're looking for a good design firm to help with the creation of your real estate marketing material, look no further than Agentcrate! We offer a variety of services from social media marketing content to hosted websites with ready-made and gorgeous templates!
Create a Bio for Your Online Platforms-
You'll want to include this everywhere you go online so it's important that people know who you are!
– Make sure your bio includes the name of your brand, what services or products you offer, and contact information. You can also throw in some fun facts about yourself if you'd like – just make sure they won't distract from anything else!
Some examples of great real estate agent bios are "Brian Smith is a real estate agent in the Bay Area with over 20 years of experience. He specializes in residential homes and can be reached at (555) 555-5555."
-"I'm a real estate agent here in New York City with over 100 Million of Property Sold. I work with both buyers and sellers, so feel free to reach out!"
-Carol is an experienced real estate agent who specializes in residential homes based in San Francisco area and loves working with real estate investors. She can be reached at (555) 555-5555."
The importance of being active on social media, even if you're just starting out-
It can take a while to build up your following, but it's well worth the effort if you plan on expanding your brand online!
– Social media is great for getting out important information and sharing updates about what you're doing. It also helps people get to know who you are as an agent and shows them that there is more than just real estate to your brand!
– Use social media to talk about the community, share real estate tips and tricks, or maybe even post some other content that you think will be helpful for people interested in learning more about what it means to be a real estate agent. The possibilities are endless when it comes to how you can use social media platforms like Instagram and Facebook to expand your brand!
– If you're not very active online, make sure that you at least use it for updates about what's going on in the latest real estate news. You never know who might be reading or looking up information online – even if it doesn't seem like something they'd pay much attention to!
Common Real Estate Branding Mistakes
As a real estate agent, it is important that you do not make some common real estate branding mistakes.
For example, many new agents fail to establish an online presence or actively manage their social media profiles.
This makes it difficult for your potential customers and clients to find out more about who they are hiring as well as what services they provide.
Furthermore, if you are not easily accessible to potential customers and clients they will go elsewhere.
Contributing Factors
There are many factors that contribute to real estate branding including location, availability of services, price point among others.
It is difficult for a business owner who has just started out with low brand awareness to compete with businesses that have more established names.
As a result, you will need to work harder at marketing your brand and giving potential clients the best experience possible.
Additionally, by representing yourself through all of your marketing channels (website, social media profiles among others), potential customers will quickly be able to identify with the vision that you are trying to convey for your real estate business.
As you can see, creating a real estate brand is important for success. By following the guide we have outlined in this blog post you should be able to create your own successful real estate brand that will help take your business to the next level!
Are you ready to create or update your real estate brand? Join our real estate marketing membership today at Agentcrate!