22 Apr

WEEKLY MARKETING Q & A – CAN YOU SHARE TIME BLOCKING IDEAS FOR REAL ESTATE AGENTS?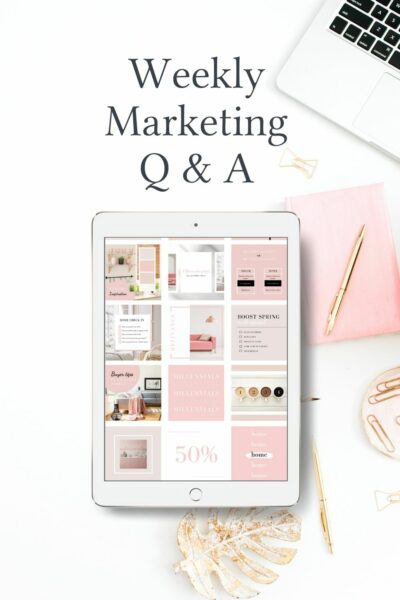 Q: Can you share time blocking ideas for realtors?
A: Do you feel like you don't have enough hours in the day? Are you constantly feeling overwhelmed and stressed out? If so, then it might be time to start using Time blocking. Time blocking is a productivity technique that can help real estate agents get more done in less time. This blog post will discuss some examples of using Timeblocking to organize your day. We will also provide tips on how to do Timeblocking work for you!
One way to use Time blocking is to create a real estate agent daily schedule. This can be done by using a calendar or planner to block off time for each task batching to be completed. For example, you may want to block off an hour for work, two hours for errands, and three hours for leisure activities. By creating a schedule, you will know exactly what needs to be done and when it needs to be done. This can help reduce stress and make it easier to get things done.
Another way to use time blocking is to break down tasks into smaller chunks of time. For example, if you have a number of tasks due in two weeks, you may want to break it down into smaller tasks that need to be completed each day. By breaking down tasks, you can make sure that you are making progress and not getting overwhelmed.
Finally, it is important to be flexible when using Time blocking. This means that you should not be afraid to move things around if something comes up or if you find that you are not as productive as you thought you would be. For example, if you originally blocked off two hours for errands but find it only takes one hour to complete them, you can use the extra hour for something else. Being flexible with your Time will help you get the most out of Time blocking.
Tips for Making Time blocking work for you:
Make sure to schedule time for breaks! This will help you aoid burnout and allow you to return to tasks refreshed.
If one task takes longer than expected, don't be afraid to move on to something else and come back to it later
Be flexible with your time. Things will come up, and there will be days when you are more or less productive than others. Roll with the punches and adjust as needed.
Time blocking is a great productivity technique that can help you get more done in less time. By creating a daily schedule, breaking down similar tasks into smaller chunks, and being flexible with your time management, you can make Time blocks work for you!
Final Words:
Time blocking is a great way to organize your day and can be tailored to fit any number of different work styles. Have you tried using time-blocking to manage your own workflow? If not, give it a try!
We've shared some helpful tips on how long tasks to get started, but feel free to customize time blocking however it works best for you. What have been the results of using Time blocking in your professional life? Share your thoughts in the comments below.
Become a member and access today. Learn more here: Agentcrate Membership Plans
Want some free real estate marketing content on us? Download a FREE WEEK OF SOCIAL MEDIA TEMPLATES + CAPTIONS BELOW!