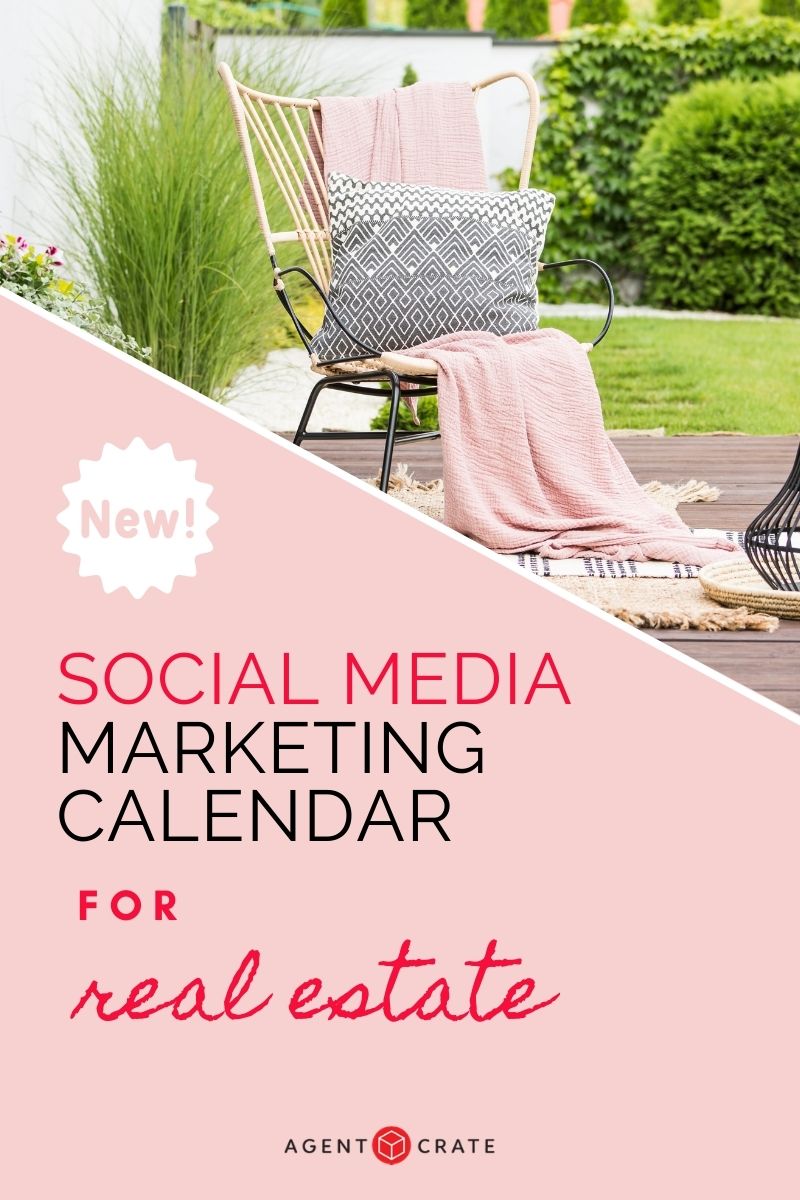 26 Oct

Social Media Content Calendar for Real Estate – Free Download + 16 Graphics

Why use a social media content calendar for real estate? When trying to grow your real estate business's social media presence, it can feel like a 1000-piece puzzle. Here at Agent Crate, our clients come needing guidance on how to navigate the complicated algorithms of social media, such as:
What kind of content should I post?

How do I create these posts?

How can I make time to create engaging real estate posts?

Should I be creating a social media content calendar? How do I do that?

Does this ever get easier?
If you find yourself wondering about these same questions, then you definitely want to keep reading because we're going to answer all these questions in this post. We're going to break down the tested and proven content we recommend to our own clients so you understand the type of content you should be posting to grow your audience and for maximum engagement.
And, if you stay until the end, you'll be able to download our free social media content calendar for real estate agents, so you can save time while growing your real estate empire.

Social Media Content Calendar for Real Estate Categories
There are a variety of categories you can choose from when creating a real estate social media content calendar, we will focus on the top popular categories of posts we recommend for our members because these will ensure you're offering value to your audience and encouraging engagement from them at the same time. We'll break each one down, as well as provide some examples of specific types of posts you can publish within each category.
Local Posts
Featuring your town's local hotspots is a great way for your audience (and potential clients) to get to know the area you serve. By highlighting the local flavor, people can use your page as a way to do some preliminary research to see if they can imagine themselves living in that area.
Plus, as a real estate agent, you can build rapport with the local businesses. You can collaborate with them for special events or posts, and this could give you leverage by giving your clients a local experience no other real estate agent can offer.
By engaging with the community this way, you'll be able to establish yourself as the friendly local expert.
Some examples of local posts are:
highlighting your favorite local parks

featuring market updates of the neighborhood

your favorite coffee shops

what it's like to spend a night out in the town

Local restaurant

Local schools

Weekend events
Real Estate Education Posts
Education is a piece of valuable information you can give to your audience about the housing market. Remember, you're the expert in the field and have a lot of interesting tips, terminology, and tidbits of information you can teach your audience about — the pieces of information that aren't always easy for people not in the business to find on their own.
The more you can establish yourself as a reliable and knowledgeable resource, the more your clients and potential clients will trust you and keep coming back to your content in order to learn more interesting things about the market.
Some examples of educational posts are:
real estate market vocabulary

seller tips and hacks

how to stage a home

what the buying process is like

general real estate 101 posts
Property Posts
Property posts are anything and everything about property — whether it be about the property in the community that you serve or general information that your audience should know about. These are great types of posts because when it comes down to it all, property is the reason why your real estate business exists!
Show your audience that they should be coming back to your page by updating them about the latest property listings and trends.
Some specific examples of property posts are:
new listings in your area

why location is so important

tips on how buyers can save for their next or first home

a property that was just sold

what investment properties are

open houses in your neighborhood
Real Estate Tips Posts
Real estate tips are super valuable because oftentimes consumers get lost and overwhelmed with all the new and complicated processes that come with buying and/or selling a home. Giving them tips on how to succeed will build trust and will establish yourself as a true expert in this field.
Some examples of real estate tips are:
various home maintenance tips

interior decor hacks and DIYs

the importance of remodeling a home

first-time homeowner tips

staging

tips
Connect & Interactive Posts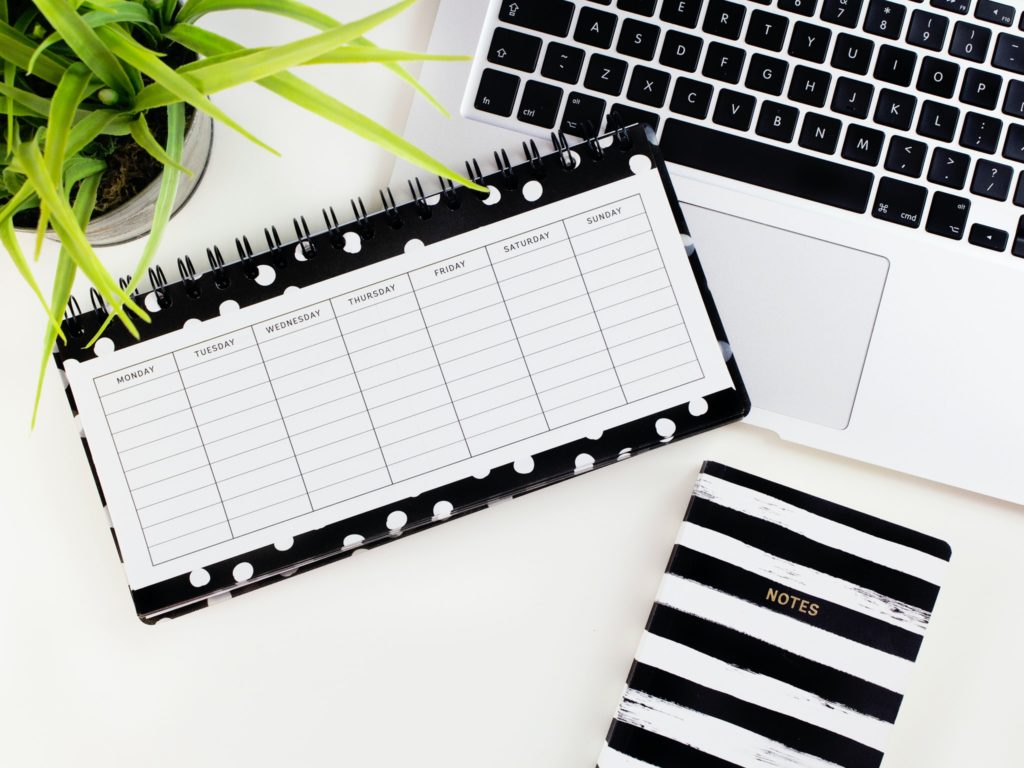 We talked about the valuable pieces of information, industry secrets, and tips you can offer to your audience, but you can't forget that each business needs a little fun behind it on social media that deserves to be spotlighted as well!  
The above post categories can only go so far when people don't even know how to identify your brand. Connecting with your audience on a human level, and reminding them that there is an actual person behind the business with interactive, funny, and connection posts  will solidify the budding friendship you're building with your followers.
Some examples of connection and interactive  posts are:
A behind the scenes

thank you posts

Holiday posts

fun facts posts

referral requests

Engaging Questions

Humor Posts

Quizzes

Trivia
Your FREE Social Media Content Calendar for Real Estate
As promised, enter your info below to get your free sample real estate social media content calendar that's filled out with all the types of social media posts we just discussed. This calendar is meant to serve as a stepping stone so you can get a feel for what it's like planning your social media strategy as a real estate agent.
If you feel like you still need some extra helping hands, we here at Agent Crate would love to help. With our social media plans, you'll be able to automate your Instagram and Facebook posts with custom content, tried-and-true posts created for maximum engagement, and access to our membership site with exclusive content that will take your social media to the next level — and all without breaking the piggy bank.
Like this post? Don't forget to follow us on Pinterest and Instagram