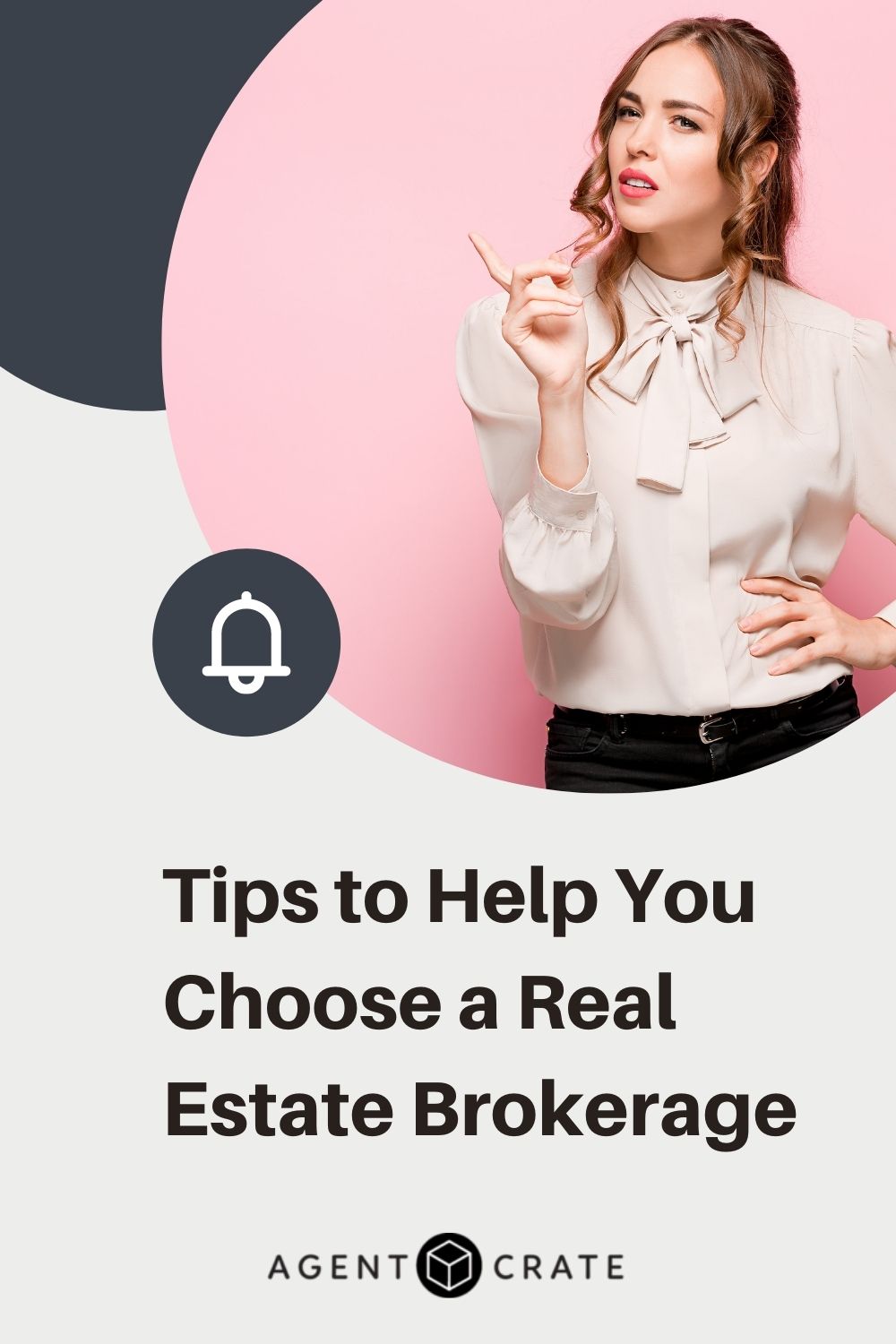 29 Dec

Choosing A Real Estate Brokerage

The real estate brokerage you choose to work with is probably one of the most important decisions in your career as a Realtor. Choosing the right brokerage can provide many benefits, such as access to knowledge and talent, industry tools and resources, and support systems that will help you grow your business. Here are some factors that we think are important when considering how to choose a real estate brokerage to work for.
Tips for Choosing a Real Estate Brokerage to Work For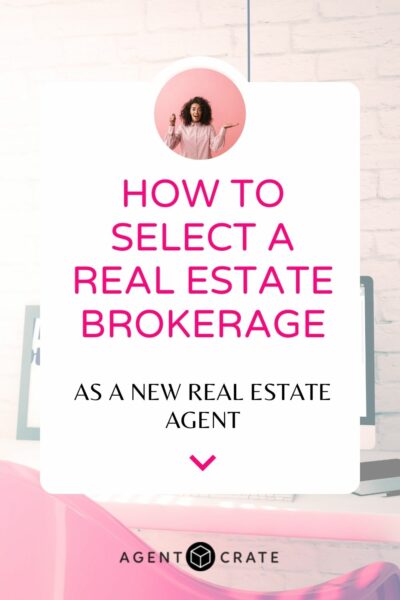 Choose a brokerage that is well respected in your community. You should be proud to say that you work for a certain company and to share what you do with others. Your teammates, agents and affiliates should give off a positive vibe as well. If your office is not respected within the real estate industry, you might want to reconsider working with them.
Choose a brokerage that keeps up on industry trends and news. If your brokerage is not aware of changes in the market, they may be at a disadvantage when it comes to providing you with tools or resources to help you do your job. With so much information out there regarding current real estate topics, it is important for your brokerage to stay on top of the changes.
Choose a brokerage that is knowledgeable about real estate laws, taxes, technology and real estate marketing trends within your community. Having access to resources allows you to do your job better and enhances your experiences along the way.
Choose a brokerage that supports its agents with training and development opportunities. Agents must continually enhance and upgrade their skills to remain relevant and current. Your brokerage should invest in your success by providing you with the necessary tools and resources, as well as opportunities for continuing education or industry-related training sessions.
Choose a brokerage that provides assistance when needed. Your Realtor association, MLS system, government websites and other technology tools should be supported by your brokerage so that you don't have to go it alone. Rely on your team for help when needed and give them the opportunity to assist you whenever possible.
Choose a brokerage that helps its agents and customers by leveraging real estate social media and technology in innovative ways. Having access to up-to-date tools and resources will enhance your experiences, your team's experiences, and the experiences of your customers.
Choose a brokerage that offers supportive supervision. If you need assistance, don't be afraid to reach out for help from someone who is experienced and knowledgeable about real estate. Having access to an on-call supervisor or mentor will make your job easier as well as provide you with access to talent and talent pools.
Choose a brokerage that is flexible and willing to work with your business model. You should be able to do what you enjoy doing within the boundaries of your company's policies and procedures. Do not feel stifled or restricted by your affiliation, but instead choose a place where you can thrive.
Choose a brokerage that treats its agents fairly. You should feel that you are being paid fairly for your work and have the ability to move forward without feeling held back. Your company must support its agents in order for them to support their customers. Having access to tools, resources, training, mentoring and support will encourage loyalty among your team members.
Choose a brokerage that is committed to providing you with the tools and resources you need to do your job effectively. You should have access to an MLS system, contact management software, social media resources, government websites, calendars of events within your community, training materials, and portals for advertising properties. Your brokerage should also provide you with up-to-date information regarding what is going on in your area.
Choose a brokerage that provides you with the tools you need to run your business efficiently. You should have access to support when you are in the office, on vacation, or out sick. A real estate virtual office and call forwarding may be options for your team if needed. Being able to operate under these circumstances is very beneficial and encourages workflow and productivity.
Choose a brokerage that encourages you to grow and be the best agent possible. Having access to training, seminars and continuing education opportunities will help you to hone your skills and provide you with an outlet for expressing your creativity. This type of environment will attract top talent for you to work with as well.
Choose a brokerage that is willing to invest in your career. Selecting the right company will allow you to expand your business and provide you with opportunities for developing relationships within your industry. Your corporate office's investment in its employees' careers will make it possible for you to create a strong team of professionals who can take care of themselves as well as their clients.
Choose a brokerage that involves its agents in the decision-making process. After all, you are an integral part of the company's team that is working hard to fulfill your customers' needs and expectations. You should be able to provide feedback regarding best practices for your business as well as how company resources can be distributed most effectively.
Hire a brokerage that gives its agents the freedom to operate within an established framework. Agents should be able to do what is necessary without being micromanaged by their supervisors. Having access to this type of environment will encourage your employees' productivity and creativity while keeping them more contented with less turnover.
Choose a brokerage that believes in creating opportunities for team-building and camaraderie. Having access to events such as company picnics, holiday parties, office socials, and community outreach activities will create a greater sense of togetherness among all team members.
Choose a brokerage that cares about its agents and customers alike. Agents should be able to complete their job duties without worrying about the expectations of their customers. Having access to a system that allows for customer satisfaction is vital to the success of any company.
Choose a brokerage that values its customers as much as its agents. In order for you to provide your customers with superior service, they must also provide them with an easy way of doing business with your company.
Choose a brokerage that is always willing to change with the times in order to remain successful and relevant. Superior service providers should never stagnate and become complacent with their customers' expectations. A brokerage that embraces change and invests in its employees will help create a happier, more productive team.
Ask other agents who they feel are the best real estate brokers to work for and why!
The Right Questions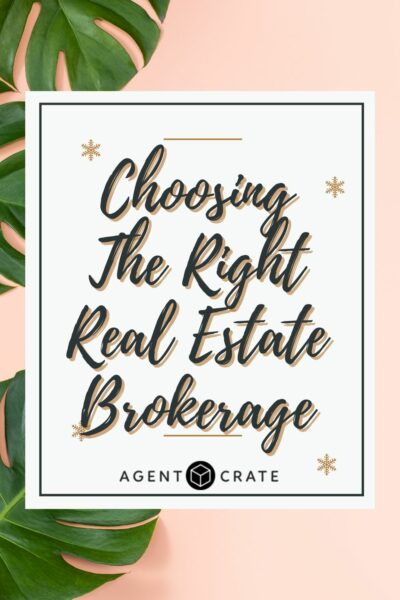 Here are some questions to ask when choosing a real estate brokerage to work for:
1. What industry affiliations does your brokerage have?
2. How many years has the company been in business?
3. Does the corporate office offer a virtual or home-office option?
4. What types of training and education opportunities are available to agents?
5. What is the commission rate and can I choose my own split?
6. How often do agents get paid, and how does one receive their paychecks?
7. Does your company have a formal mentoring program that agents can apply for?
8. Does the company hold regular meetings to discuss issues affecting agents?
Final Thoughts
While it is important to choose a brokerage that provides you with the tools, training, motivation, and support that will help you be successful in this career path, ultimately, your success will be defined by the company where you have decided to spend your time. A brokerage that wants its agents to succeed will find ways of doing business differently so as to keep its workforce engaged and productive. As a top producing agent, it is important for you to be able to feel comfortable and confident in the decision-making abilities of your company's management team as well as their ability to provide you with opportunities for developing new skillsets.