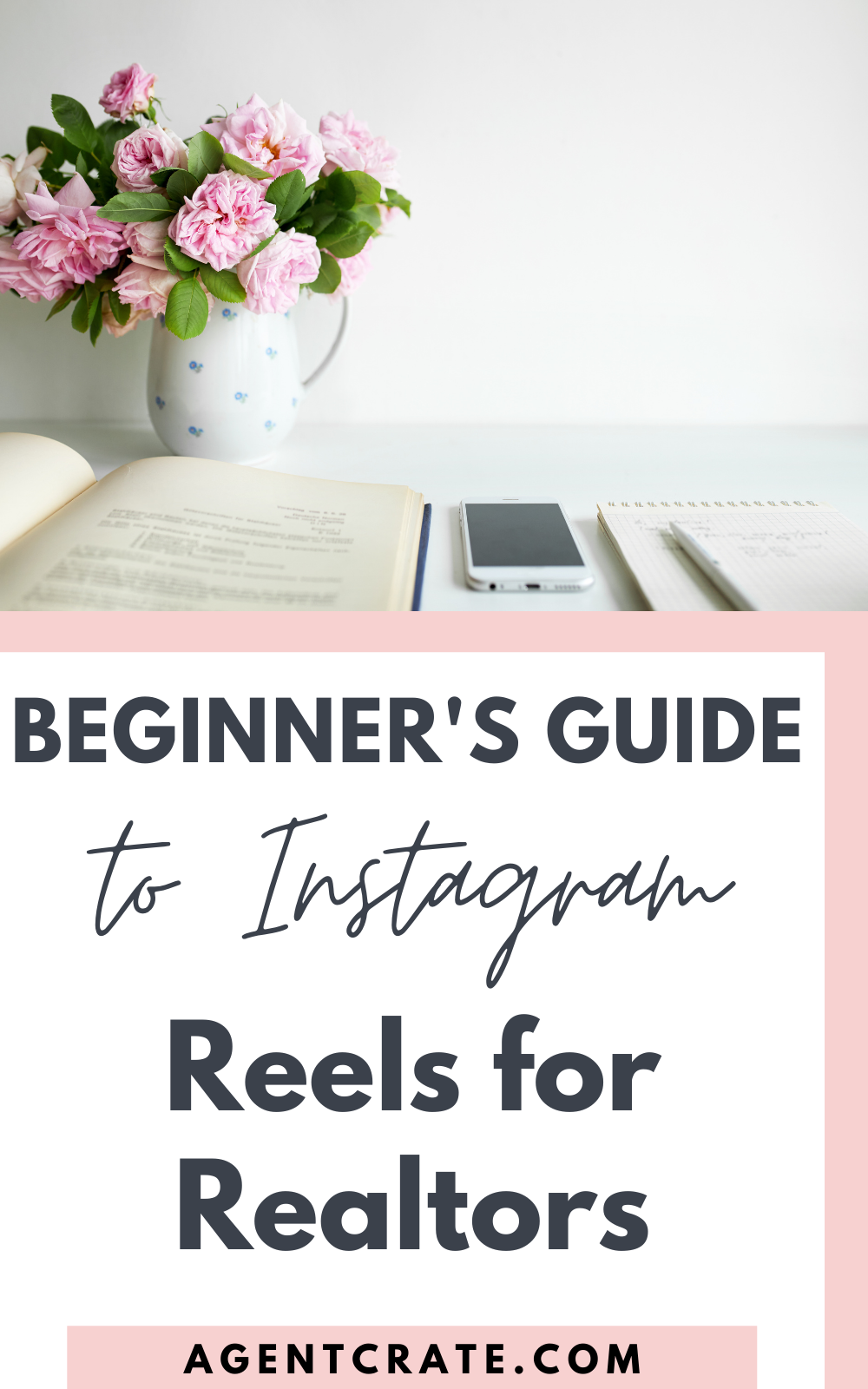 04 Oct

Instagram Reels for Real Estate – 12 Most Popular Ideas to Try

Instagram continues to be a driving force in social media marketing and Instagram loves video content ( reels ). This is evidenced by the growing offerings of video content creation they offer their users – such as igtv, stories, video uploads, and now reels. That's why it's important for realtors to get on the trend, and consider including Instagram reels for real estate in their realtor marketing content strategy.

Reels are 15-30 second videos that are broadcast to viewers of your profile. You can think of them as short commercials for your brand or service.

You can use reels in a variety of ways and have some fun with your social media marketing, as reels are oftentimes less formal than other video marketing you might do.

And don't worry if you're feeling a little overwhelmed by the thought of creating reels for your real estate business. This blog post will explore what they are, how to create them, and where to share them plus give you 12 ideas or prompts to use when creating your first Instagram reels for real estate.
What are Instagram Reels for Real Estate?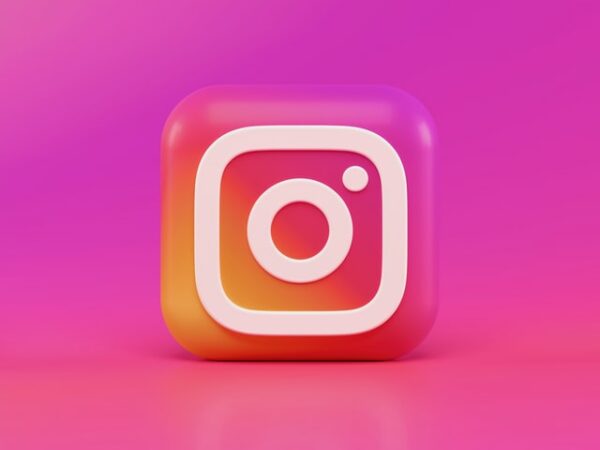 An Instagram reel is a video compilation of your best posts, typically between 12 and 15 seconds long. It's similar to your profile picture but with more creativity involved. Using an Instagram Reel allows you to show off all the different things that makeup who you are as a realtor – from property listings & photos, to lifestyle images and work with clients.
Are Instagram Reels Right for You?
Since reels are a relatively new addition to the platform, you might be wondering whether or not they're right for you and your business. First off, if video is something that really excites you (you like coming up with ideas, creating content, and sharing it), then yes! Reels are an excellent way to engage with your followers and grow your audience.
If you're not really into video, then it may take some getting used to – but definitely experiment because everyone's comfort level when it comes to videos varies greatly. And as they say, practice makes perfect!
A great benefit of Instagram reels is that they are simple, quick to create and the process only takes a little bit of time. Creating an Instagram Reel will take you no longer than 15 minutes – if not less! Another great benefit of using reels on your account is that it gives your audience something fun to look at offering a chance to get to know you even more on your socials!
How to Create Instagram Reels for Real Estate:
Don't overthink it! Creating an Instagram reel is really easy and the possibilities are endless – you can choose from your pictures, videos, or even live stream; whatever works for you and tells your story best will help you create something that resonates with your audience.
Step #1: Start by opening your Instagram and tapping on the camera icon at the bottom of your screen. You'll see a variety of options but we're going to choose Reels as our format! Once you've chosen reels, select "New reel" from the top right corner of your screen. This will take you into your camera roll where you can begin to select photos and videos.
Step #2: Tap on "Select" in the top right corner of your screen, followed by each photo or video that you want to be included in your reel. You can choose up to 15 pictures or videos but keep it short & sweet! Once you're ready, tap on "Done" in the top right corner.
Step #3: You can add music to your reel by tapping on "Music." Next, select a song from the list of options or tap "+Add Music" for unlimited possibilities! Add as many songs as you'd like and then press done when finished – voila, your Instagram Reel is ready to be shared!
Step #4: The next step is the most fun part because now you get to decide how your reel should look. You can choose from a variety of formats, including landscape or portrait, and then select a cover photo that will show at the top. Once complete, press "Done" and it's ready for sharing – either on Instagram or on your other social media accounts.
Where to Share Your Reels: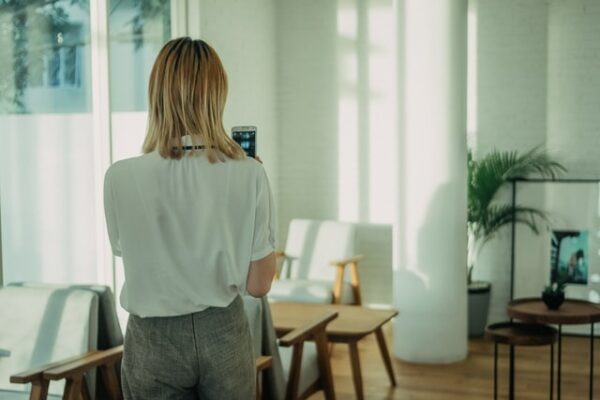 Now that you've completed your reel, it's ready for people to watch! While sharing reels on Instagram is a good idea (after all, they are only 15 seconds long), don't be afraid to share them elsewhere either – whether it's Facebook or Twitter, or even to your email list.
Since reels are only 15 seconds long, you don't need people's contact information in order for them to watch it – which means that everyone can sit back and enjoy the show without having to enter their name & email (great marketing strategy). People love fun videos like these because they're short but sweet – so take advantage of this!
What to Include in Your Instagram Reels for Real Estate:
Your reel doesn't have to be perfect or fit a certain mold. If you're not the best video editor, that's okay because it still showcases your brand & services well enough for viewers to understand what they are about. The point is just to include fun content that is representative of you and your business.
There are so many ways to use Instagram reels in order to market yourself as a real estate agent but to get you started we've compiled 12 awesome ideas for creating your Instagram reels for real estate.
Let's jump right in!
12 Instagram Reels for Real Estate to Try
#1 – Introductions
If you're just getting started with Instagram reels for real estate, this is the perfect way to start off. All it takes is one short video of yourself introducing yourself & your business – whether that's showing a clip from an interview or even giving an intro into what they can expect on social media (ie: what kind of content will be shared).
This is a great way to introduce yourself and your brand, all in one short video. Do you have something interesting about yourself? Share it! If not, what makes you unique as a real estate agent/business owner? Include this information at the beginning of your reel so people understand who they are watching – making them more likely to share your reel with their network.
#2 – Selling Tips
Selling real estate is more than just showing houses to clients – it also means selling yourself as a brand. So why not include your most valuable tips about selling & buying in the short reel? This way, viewers can learn some helpful advice for their own home or investment property search – all while learning more about you and what you have to offer.
This is a great way to truly showcase your knowledge and expertise in the real estate industry – all while sharing helpful information with viewers!
Do you have any interesting facts about selling homes or buying investment properties? Include these tidbits of info in your video for an added bonus!
#3 – Buying Tips
When you're buying real estate, it can be hard to know where to start. But who better than the agent themselves to give insight into what's happening in the industry? Whether that means sharing updates on new listings or even providing helpful tips about shopping for a home, this is an excellent way of building trust with your viewers while also establishing yourself as an expert in the field.
#4 – Home Tour Videos
What could be more fun than a home tour video? This is one of the most popular types of real estate videos people like to share on social media because it's interesting and offers viewers an inside look at someone else's life. With that said, if you want your reel to get noticed by potential clients – this type of content should definitely make the cut!
#5- Day In the Life Videos
Have you ever wondered what your real estate agent does in a typical day? This type of video is perfect for providing an inside glimpse into the life of someone else. It's also great when it comes to showing potential clients how hard agents work on their behalf – and that they are truly working at their full capacity in order for them to get the best deal possible.
What could be more fun than seeing a real-life look inside your agent's daily routine? This type of video will definitely make viewers feel more connected to you and your brand.
The goal of these Instagram reels for real estate is just that: to provide an inside look into who you are as a person, what services are available & how viewers can get in touch with you .
#6 – Coming Soon or Open House Reels
Does your real estate agency have a new listing coming on the market? Or maybe you're hosting an open house at one of your listings for potential buyers. This type of video can be extremely beneficial to both parties – especially if it's promoting something that viewers are interested in!
For clients, it's a great way of finding out what could be coming on the market and also learning about local events that might interest them.
#7 – Funny Story of the Week
Everyone loves a good laugh! This short, funny clip can be anything from a recent story your agent told you to an inside look at what goes on behind the scenes in real estate.
It's also great for showing viewers that agents and brokers are both normal people who might have some entertaining stories about their job – making them more relatable in the process.
This short video is a great way to establish yourself as approachable, relatable, and overall just someone that buyers & renters alike would love to do business with!
Do you have any funny stories about your job? Why not share them in this type of reel for added entertainment value – plus potential clients or viewers might learn something new about you along the way!
#8 – Bloopers or Behind the Scenes
One of my favorite types of videos to watch on social media is a blooper reel, especially when it's from someone who I admire or look up to. It gives viewers an inside glimpse into what your life might be like and how you react in certain situations – both good & bad!
This type of video is a great way to show potential clients that real estate agents are just like them, and also shows viewers some of the more lighthearted moments in your life – which can help build trust with prospects.
#9 – Top 10 List of the Week
Creating top 10 lists is super easy and the type of content your audience loves to consume. Real estate agents have tons of top 10 lists they can offer. Such as a list of best places to live in their local area?
Or maybe you want to share some fun facts about one of your listings that viewers might find interesting. This type of video is perfect for sharing this kind of information with potential clients – and can be done very quickly!
#10 – FAQ's
Do you have a lot of frequently asked questions from potential clients? This type of instagram reels for real estate video can be extremely beneficial to both parties by helping viewers get the answers they need & also letting them know that you're approachable and willing to help.
A short, quick Instagram reel for real estate is all it takes to provide your followers with valuable information – and it's a great way to build trust with potential clients in the process.
#11 – Behind the Scenes of the Week
This type of reel for real estate is perfect for showing viewers how real estate agents work behind the scenes to prepare your listings, plan open houses & provide top customer service. It's also a great way to show potential clients that it takes more than just having an agent who's ready and willing – they need someone with extensive knowledge about the local market too.
#12 – Favorite Local Highlights
Another great Instagram reel is one that features your favorite local spots or destinations. It can be anything from a popular restaurant to an amazing hiking trail, and it's sure to catch the attention of locals who might want more information on these hidden gems!
Remember – this type of Instagram video should only be used if you're able to personally vouch for the place!
Final Thoughts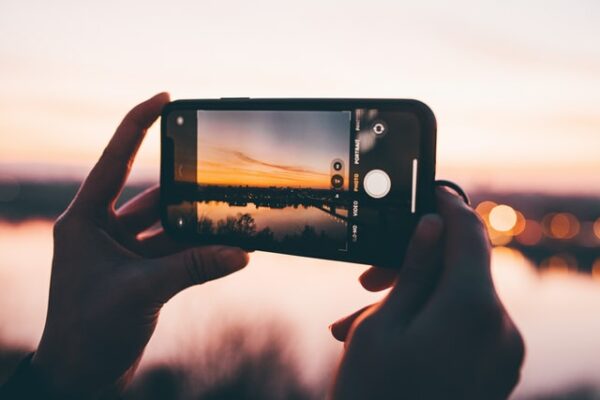 The above Instagram real estate videos are just twelve ideas to try. For more inspiration, be sure to do your research and find out what other agents in your area are posting as well! Remember – the most important thing is to make sure you're choosing a type of video that works for YOUR business needs & goals.
As long as you're creating videos that are useful, entertaining, and informative (and of course relevant to your industry), you'll be sure to see the benefits in no time!
PRO TIP:  If you are looking for help with your real estate marketing – make sure to check out our real estate marketing plans! We are your secret weapon to real estate content creation –  so you can stop worrying about social media marketing, and focus on selling more houses!
BONUS FREEBIE: 
Get started sharing awesome real estate content on social media with our freebie of 16 amazing graphics and a social media calendar download!
If you enjoyed this, share the love!
We hope you found this article about Instagram reels for Real Estate helpful. If you did, feel free to save it for later by pinning any image in this article "Instagram reels for real estate" to one of your boards on Pinterest!