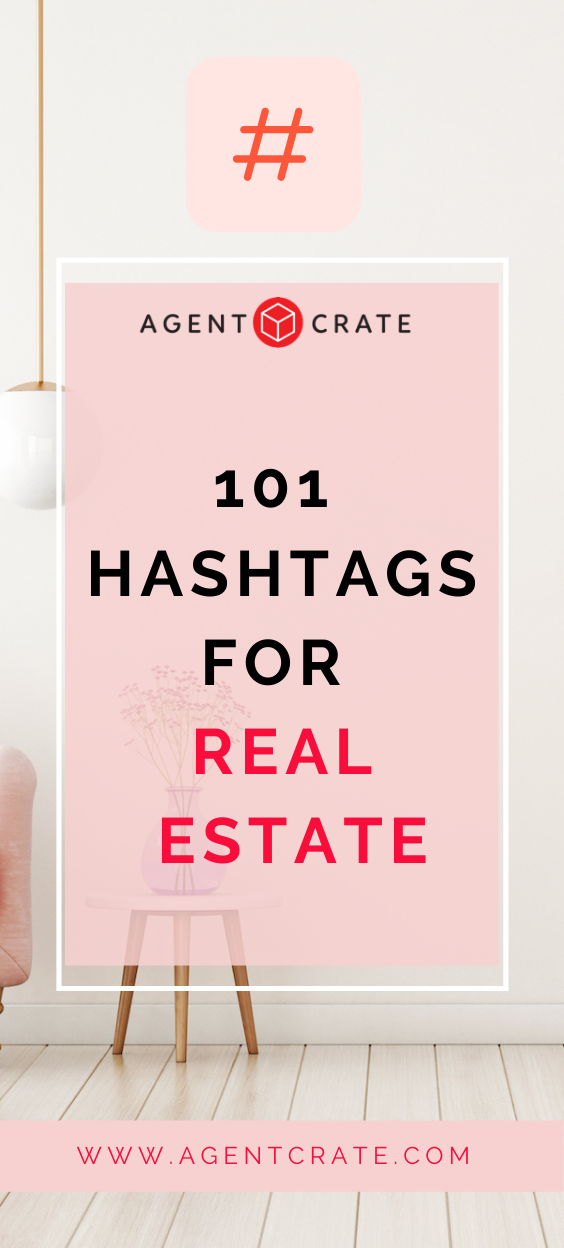 05 Oct

101 Best Real Estate Hashtags
Why use the 101 Best Real Estate Hashtags?
Hashtags are one of the most powerful marketing tools you can use while growing your real estate business online. However, just like with SEO, there's a strategy for using hashtags. Using them correctly and smartly can really boost your engagement and overall success.
But how do you find the best real estate hashtags? It boils down to the type of platform you're using. It may seem overwhelming to figure out, but this guide explains exactly how you can use real estate hashtags for optimal results. Plus, in the end, we provide 101 best real estate hashtags for you to add to your arsenal of hashtags when it comes time to work on your social media marketing strategy.
What are Hashtags?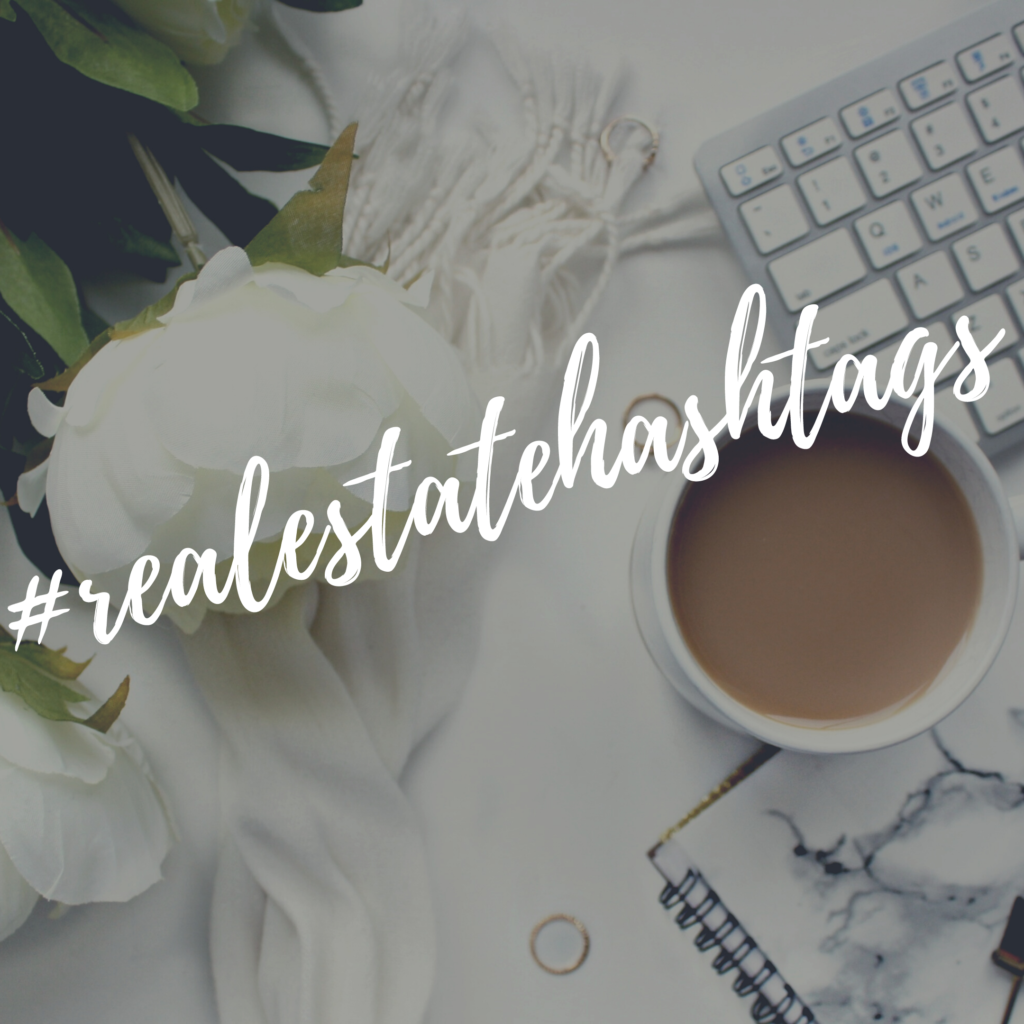 Before even getting into which hashtags to use on each platform, we have to get an understanding of what hashtags are.
Hashtags are created when the hash symbol (#) is placed in front of a keyword in order to create a type of metatag for social media sites. It was first used as a way for users to create user-generated tags that allow others to easily find their content. However, with the advent of social media marketing, companies have also created their own business-generated tags that allow others to engage with community-specific content.
For example, #agentcrate is our business-specific hashtag on Instagram. This allows us at Agent Crate, as well as the Agent Crate community to find and engage with Agent Crate-specific content.
Real Estate Hashtags Strategy
Using hashtags sounds straight-forward, but there is actually a strategy behind using hashtags efficiently to help expose your profile to more people. Here are the main strategies to keep in mind when you're creating hashtags:
Don't Use a Ton of Hashtags
It seems counterintuitive, but maxing out on the number of hashtags available on a social media platform can potentially tag your account as a spam account. Now, there was a time when this wasn't true, but with algorithm changes and the creation of bots, it is now essential to be strategic with hashtags.
Think of hashtag use like SEO on a website or blog post: you'll have some keywords you want to rank for, but if you stuff the content with those keywords, the content will end up sounding robotic and spammy — just like if you stuff your social media content with hashtags.
Use a Mix of Niche and Popular Real Estate Hashtags
It's beneficial to throw in a few popular and more generic hashtags in your posts since a lot of eyes are watching. But at the same time, thousands of posts are being uploaded to popular hashtags and so you want to avoid having your content get lost.
That's why niche hashtags, or industry-specific hashtags, are so important. The hashtags could be about the community you serve, something about your specific real estate business and services, or a keyword that will target your ideal clients. For example, using #luxuryrealestate instead of just #realestate.
Vary Your Hashtags for Different Types of Content
When using the same set of hashtags, not only will the hashtags not always be relevant to the post which can confuse your audience, but it also limits you to just one community.
Change up your hashtags to match your content and as a benefit so that you can get some fresh eyes on your posts.
How to Use Real Estate Hashtags for Social Media Platforms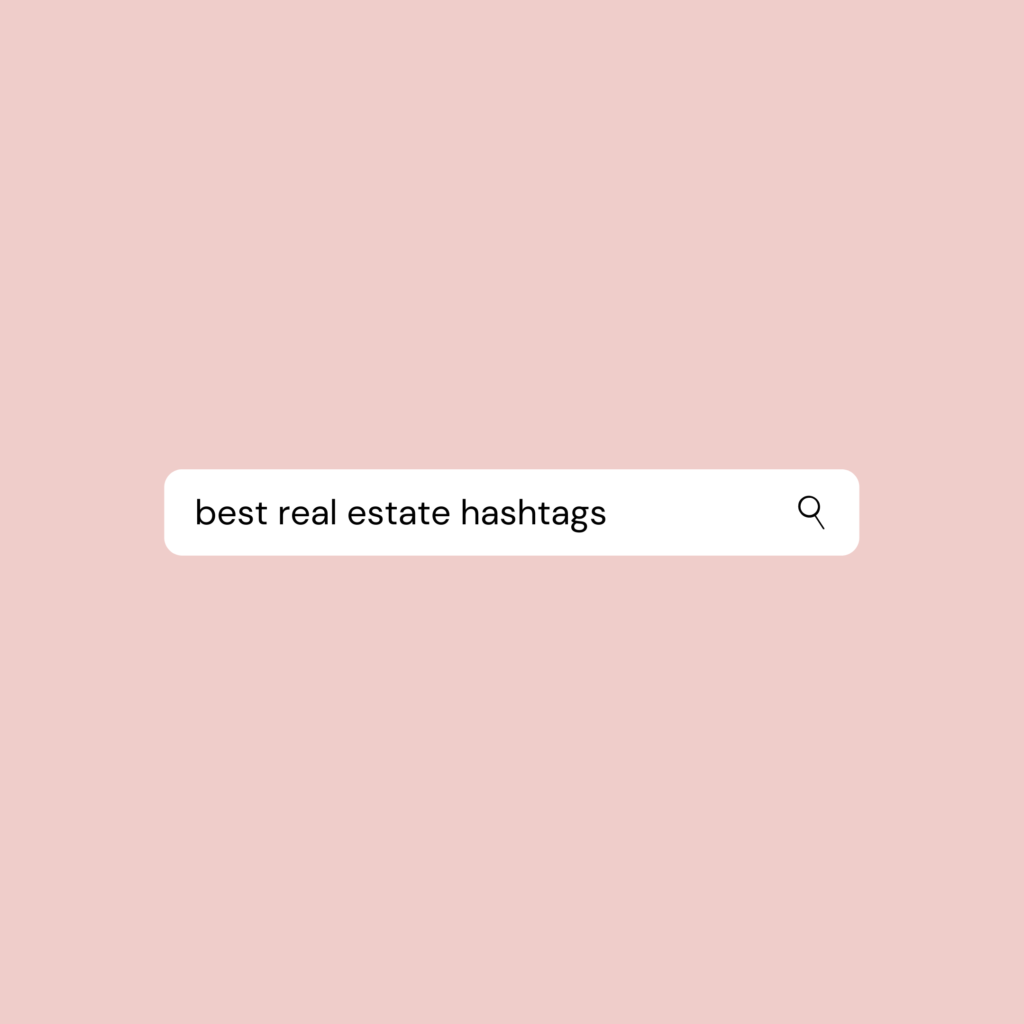 Now that we've covered what hashtag is and some of the broad strategies for correct hashtag use, we can get into platform-specific.
Facebook
Facebook isn't a very hashtag-friendly platform. Data demonstrates that one to two hashtags is all that's needed to optimize your engagement on this platform. Once you start to use three or more, engagement starts to drop. Make sure the hashtags are relevant to the content being posted so that your audience can filter through information easier.
Instagram
Instagram could otherwise be known as Hashtagram. Using hashtags on Instagram will expose your content to a large audience, help you garner more engagement, a surefire way to gain followers, allow you to do market and competition research, and help you connect with other clients and real estate agents in your niche.
Instagram allows 30 hashtags, but reports show that 11 hashtags are the magic number for optimal engagement.
Pinterest
Pinterest is a little more unique since it's considered both a social media platform and a search engine. The rule about using a mix of popular and niche hashtags still applies to this platform, but be diligent about making the hashtags relevant to your business, real estate as a whole, and your content since it operates similarly to a search engine.
Though the platform allows up to 20 hashtags, it's highly advised to never use this many. Around two should suffice. However, there is debate on whether or not hashtags really optimize engagement, so it would be best to focus on SEO-friendly descriptions and worry about hashtags after.
Twitter
Two or less hashtags on Twitter have been shown to optimize engagement. Any more than that and engagement starts to drop. Using hashtags can be a great way to highlight specific parts of your tweet, as the blue text really catches the eye's attention. However, you'll want to keep them short, concise, and clever if possible as Twitter has a strict character limit, the Twitter community is wary of bots overusing hashtags, and the platform is meant to be more conversational rather than promotional.
LinkedIn
Yep, LinkedIn allows hashtags! You can even follow specific hashtags, just like Instagram. Just note that once you publish a post using hashtags, you cannot edit, remove, or add the hashtags so double-check your content before posting.
The hypothesis is that up to five hashtags will work best for optimal engagement on LinkedIn, though this is not conclusive. We recommend to just stick to the safe practices and use a few, relevant hashtags with your posts.
101 Best Real Estate Hashtags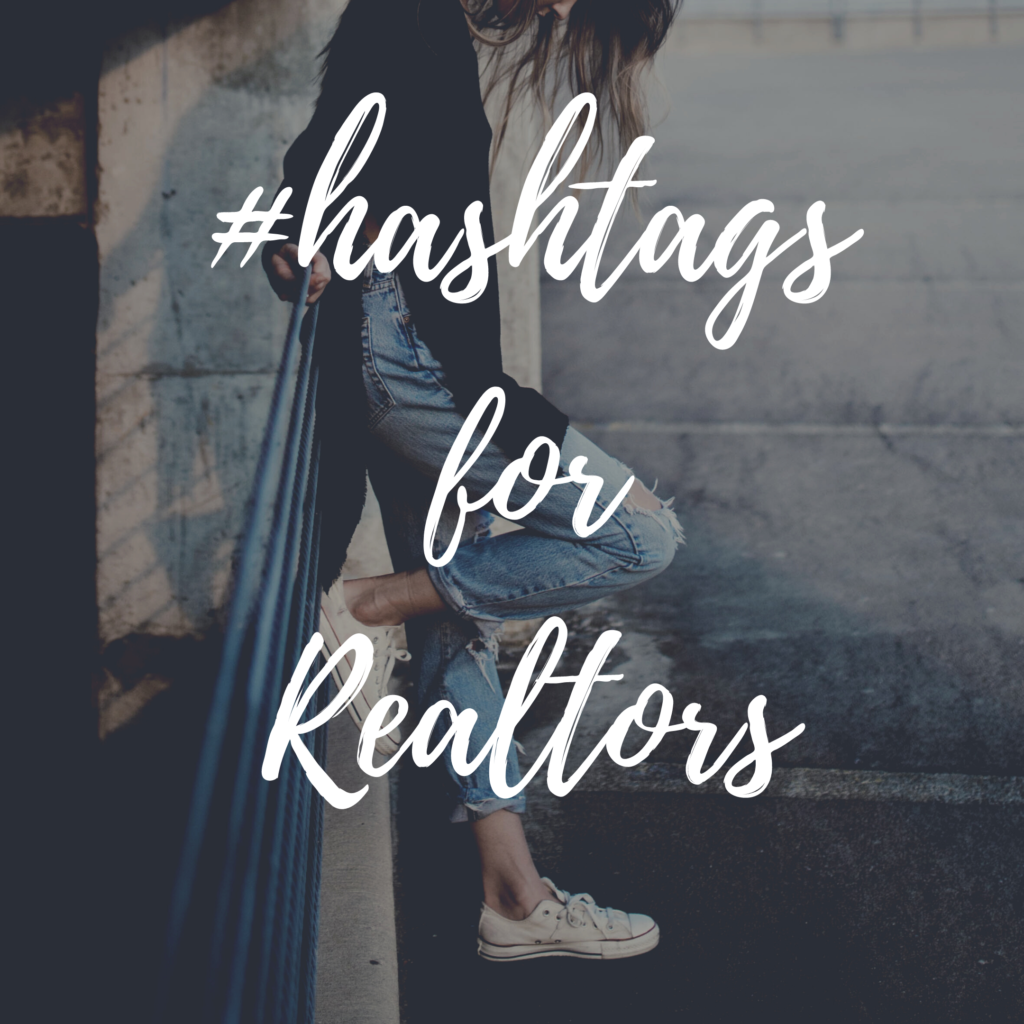 As promised, here are 101 best real estate hashtags to add to your arsenal of hashtags for your next post.
Generic Real Estate Hashtags
#home
#homes
#homesweethome
#listing
#selling
#realestate
#luxuryrealestate
#realty
#realestateagent
#realtors
#NAR
#broker
#brokerage
#investmentproperty
#property
#properties
#mortgage
#foreclosure
Real Estate/Property Listings Hashtags
#justlisted
#newlisting
#justsold
#forsale
#realestatesales
#realestateforsale
#openhouse
#homeforsale
#offmarketlisting
#pocketlisting
#makememove
#starterlisting
#emptynest
#petfriendly
#dogfriendly
#catsokay
#dreamhome
#curbappeal
#milliondollarlisting
#luxuryliving
#realestateinvestment
#backyardpool
#pool
#newhome
#househunting
#rennovated
#HUDhome
#FSBO
Style/Interior Decorating Hashtags
#midcenturymodern
#colonial
#victorian
#bungalow
#townhouse
#condo
#renovated
#fixandflip
#marblecounters
#mansion
#eatinkitchen
#frontporch
#homegoals
#housegoals
#realestategoals
#DIYhome
Location
#HOA
#safeneighborhood
#treelinedstreets
#downtown
#downtownhouse
#beachfrontproperty
#beautifulview
#cityhome
#[city]
#[city]realestate
#[city]homeforsale
#[city]life
#[city]living
#[neighborhood]
#[neighborhood]realestate
#[neighborhood]homeforsale
#[neighborhood]life
#[neighborhood]living
#locationlocationlocation
Real Estate Branding Hashtags
#yourbrokerage
#realestateexperts
#realestateexpert
#referrals
#realestatereferrals
#[yourbrandname]
#[city]realestateagent
#[city]realtor
#[city]brokerage
#[neighborhood]realestateagent
#[city]realtor
#[city]brokerage
#entrepreneurs
#realtorforlife
#realestatelife
#realestatephotography
#realestatemarketing
#realestatetips
#realestatenews
#realestateagency