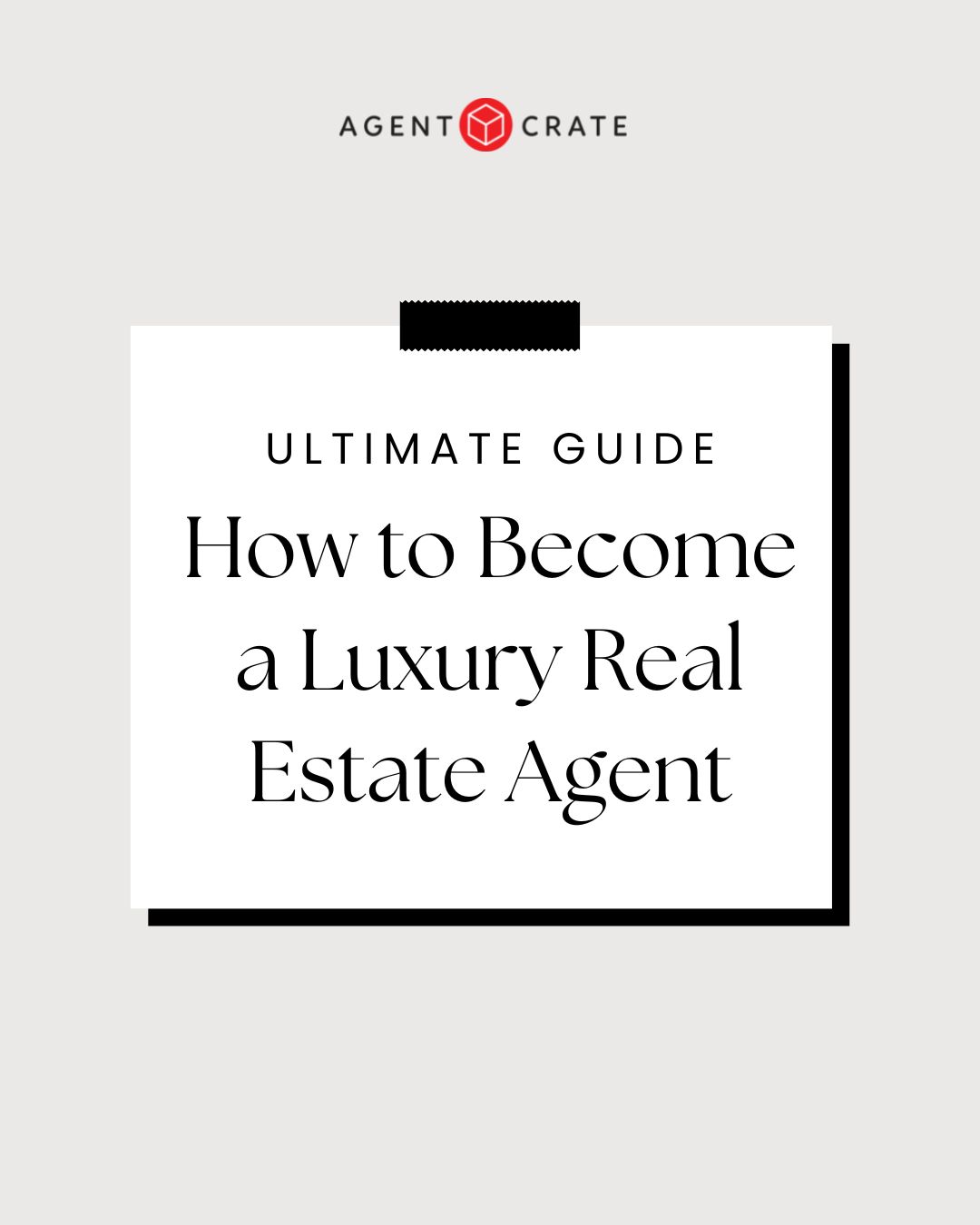 03 Oct

How to Become a Luxury Real Estate Agent

Luxury real estate agents are a special breed. They are knowledgeable about high-end properties and know how to market them to wealthy buyers. But being a luxury real estate agent is not just about having the right connections or selling the most expensive homes. It's also about providing an exceptional level of service and paying attention to the smallest of details. If you're thinking about becoming a luxury real estate agent, here are a few things you need to know.

Want to learn more? This article will explain the steps to how to become a luxury real estate agent. Read on.
Become A Registered Real Estate Agent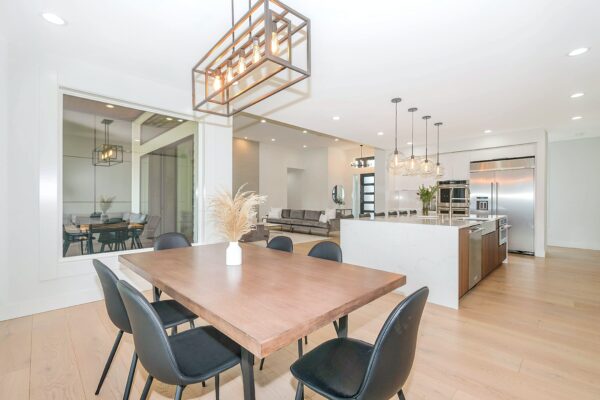 Almost all states require aspiring real estate agents to pass a pre-licensing and a licensing exam before applying for a real estate agent license with the state's real estate authority. Upon application, the real estate commission approves and issues the license if all criteria are met.
The licensee's names automatically become searchable under their real estate authority websites upon approval.
However, the above may not be the only requirements for obtaining a real estate agent license in your state. Other laws regarding age, educational qualifications, fees, exam eligibility, criminal history, etc., may apply.
For this reason, you need to check the licensing requirements your real estate authority has established to ensure compliance and make your license application a breeze.
Note: Some states have set reciprocal licensing arrangements with other states. If your state is part of that agreement, you can operate as a real estate agent in the states that are part of the agreement without applying for a new license in the host state.
For instance, if you have a license from New York state, you can likely operate freely in Georgia, Massachusetts, and Colorado, among the other states that share reciprocal arrangements with New York.
Do The Ground Work
You cannot start targeting luxury real estate buyers and sellers immediately after obtaining your license. This is because you are neither familiar with most luxury real estate problems nor experienced enough to solve them. That's why you must start with the basics of real estate to nail your skills and accumulate enough experience in the industry.
One way of accumulating experience in the field is working on a team, under a team leader, who is licensed and experienced in the luxury real estate industry.
Though not as financially well-rewarding, working under an experienced real estate agent will help you learn the legal and ethical standards you need to take your real estate job to the next level.
For instance, working under an experienced real estate agent will help you learn how to:
Respond to client email
Update property listings
Plan and schedule showings and appointments
Analyze the real estate market
Stay at pace with the real estate market trends and markets
Search for properties in open listings
Promote and network with clients and fellow real estate agents
Value property
Take buyers through the closing process
Learn other important aspects of the luxury real estate industry
While working under the established broker, ensure you prepare a contact list of the luxury buyers and sellers you come across while in your line of job. This list would help significantly once you start your luxury real estate agency.
Look For High-Net-Worth Individuals
If you have gained sufficient experience and learned how to become a luxury real estate agent and feel confident to go on your own, nothing should stop you from starting your luxury real estate agency. However, like any other startup, you'll have to strategize to attract high-net-worth individuals in the industry.
This is the right time to contact the previous customers you included in your contact list to book an appointment.
If you plan to meet with a luxury buyer, prepare a listing of prestigious homes likely to arouse their interest. This should be easy since you already know their preferences.
If you are meeting a luxury seller, tell them how you can help them improve the value of their property, find the ideal buyer, value the property, plan for property shows, etc. The idea is to convince them to work with you, not any luxury real estate agent.
Besides the previous customers, you should be ready to meet new prospects.
Think about the hangout areas for the high-net-worth individuals in your community and then make it a goal to visit those locations frequently and build relationships. Create conversations on diverse topics to get to know the person better before transitioning to private issues like property ownership.
Examples of areas where you can meet potential luxury real estate clients include the local country club, wine tastings, vintage car races, the local horse race, fine art shows, coffee shops, charity events, and causes.
During the meetup, ensure you gear your conversation towards real estate, but keep it natural to avoid sounding desperate.
Market Your Luxury Real Estate Business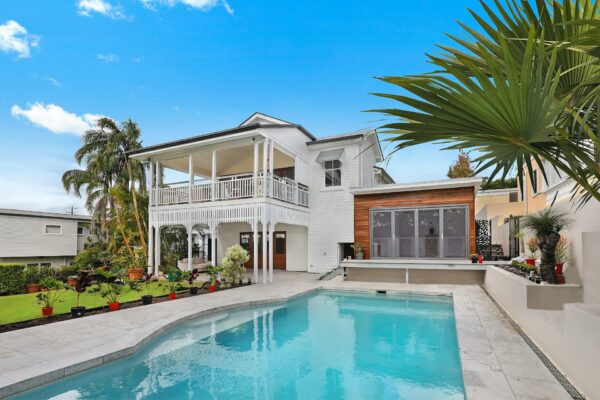 While the above ideas will help meet potential clients initially and help you learn how to become a luxury real estate agent, they may not be effective in reaching clients in the wider market. You need to combine them with other forms of marketing, like social media marketing, email marketing, content marketing, etc.
Whatever form of marketing you intend to use, it is important to note that luxury clients love cohesive and sophisticated properties. So, you need to make luxury part of your brand.
For instance, if you opt for social media marketing, ensure you post crystal clear pictures that show every detail of the property, its amenities, and the surroundings.
It would help if you also mentioned the luxurious amenities like restaurants, hotels, fitness centers, golf courses, tennis courts, swimming pools, and other features that are likely to win the interest of the homebuyers.
Though social media and other forms of advertising can help attract luxury real estate customers, you cannot rely only on them to pass the entire business information to potential buyers and sellers.
You should invest in a well-optimized real estate business website to act as a landing page, where interested customers can find all your products and any information they may need about your agency.
Besides, the website features key performance indicators which you can use to determine the most effective marketing strategy to focus on. This strategized marketing will help you cut down on unfruitful marketing campaigns.
Familiarize With The Needs Of The Luxury Real Estate Clients
The marketing efforts above can certainly earn you many real estate buyers and sellers. You must familiarize yourself with the needs of these customers to serve them well. Remember, a satisfied customer is a happy customer and will be willing to work with your agency in the future and preach the gospel about it. That said, familiarizing yourself with your customer needs is ideal for building your reputation.
Typically, the wealthy real estate owners want solutions to problems related to:
Real estate taxes
Zoning and land use
Asset appraisal
Development
Asset preservation
Banking and lending
Common property
Asset privacy
Insurance
Real estate investing, etc
Since you are not a specialist in all the areas, we recommend you form a team of knowledgeable specialists you can refer the client to and collaborate with. You want to become an expert in that field, so you'll be able to meet the client's needs and top the competition and having a well built team of specialists to refer to is a win-win.
Educate Your Prospective Clients
Having passed through the pre-licensing examination, licensing examination, luxury real estate brokerage training, and specialized training, you must be holding a bit of clout in your profession.
You can pass this knowledge on to prospective customers to help them solve their problems. Perhaps you are wondering how teaching your potential customer will benefit your business.
The risk-averse real estate clients may require in-depth solutions on aspects like real estate taxation, investing, old home purchases, changes in zoning requirements, development opportunities, etc.
When you offer a solution to such issues, the luxury clients will brand you as an expert in the field. Later in the future, they may contact you for help with listing, selling, or buying a new property.
Besides that, the luxury clients may refer you to their fellow wealthy investors in the luxury real estate industry, increasing the chances of boosting your earnings.
You don't have to meet your clients physically to teach them. A short presentation, say 30 to 50 minutes, can do the magic.
While preparing the presentation, ensure you mention almost all problems your clients are likely to face and briefly mention how you can solve the problem. Leave a link with your contact details to allow the high-net-worth clients to reach you. You can also organize physical training if your schedule allows.
Take Your Designations To Another Level
To get the best service, most wealthy buyers and sellers may request to produce proof of your experience to trust you with their expensive property. In such cases, you can be lucky if you own certification or multiple of them to prove your knowledge, skills, and experience in luxury real estate.
Examples of certifications you may need to showcase your skills and experience include:
Luxury Homes Certification (LHC): It is offered by the National Association Of Realtors (NAR). To qualify, you must complete the online course, which is meant to improve your pricing strategies, negotiation skills and help you overcome the competition.
After completing the course, you are offered one-year membership to the luxury home council, where you get to learn advanced tactics for marketing your business.
Certified Luxury Home Marketing Specialist(CLHMS): To help you hone your skills in marketing luxurious properties and dealing with affluent clients
Accredited Luxury Home Specialist (ALHS): Meant to amp your skills and knowledge in the luxury real estate market.
Adopt A 'Rich People' Hobby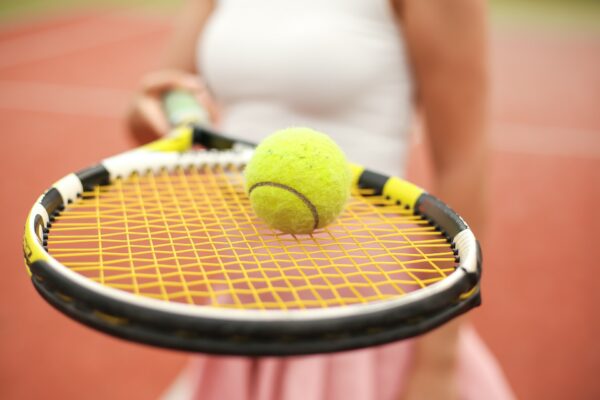 Wealthy real estate clients tend to work with real estate clients who they know at a personal level. And If they don't have real estate agents in their network, they might seek recommendations from their circle of wealthy friends.
As such, the high net worth clients may never come looking for you. Rather, you should look out for them.
One way of connecting with luxury real estate clients is to identify a recreational activity that attracts wealthy clients and become part of it.
For instance, assume you have realized that a specific group of wealthy individuals come to play tennis on a court that is next to your home. In that case, you can join them to benefit physically and connect with new clients. All you need is to inform them about your profession and how you can help them achieve their real estate goals.
Reconsider Expired Luxury Real Estate Listings
Another way of increasing your luxury real estate listings is going for expired luxury real estate listings. While approaching the luxury sellers for the listing, be sure to inquire why the listing failed, as it will help you strategize on selling the property.
Make sure you dig deeper into aspects like the marketing strategy employed, the number of shows conducted, the value attached to the property in the expired listing, and the quality of the media used to market the property.
Upon gathering the above information, you should be able to tell what led to the expiry, then develop an effective marketing strategy that will lead to a profitable sale.
The above information holds for property For Sale By Owner (FSBO) Luxury Listings that haven't sold yet.
In both cases, you must prove to the property owners why they should let you assess, value, and market their expensive property. And having certifications to prove your skills and experience can give you an upper hand.
Highlight The Luxury
Potential luxury home buyers are interested in knowing the recreational benefits they can access by buying the property. As mentioned earlier, you need to pay careful attention to the property amenities and the luxurious amenities around them.
You can talk of prestigious restaurants, sporting amenities, security, proximity to a town, etc., Make sure you list all available attractions that are likely to win a potential buyer's interest.
Dress And Act Like Luxury Real Estate Agent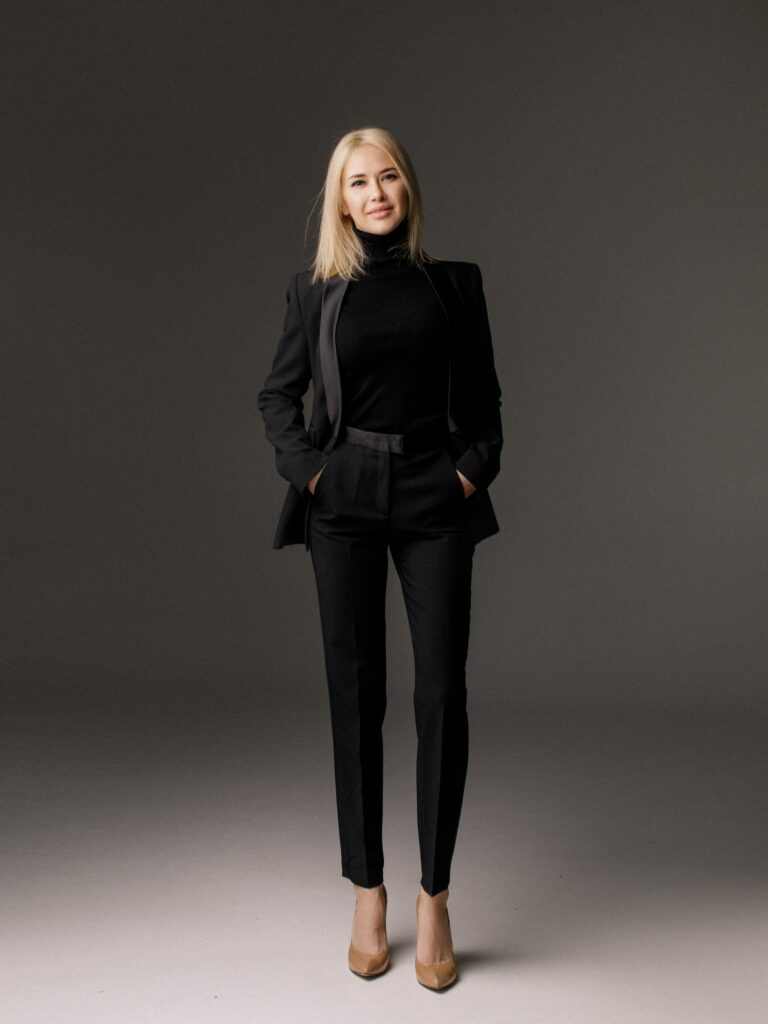 The luxury real estate clients are very choosy, and a slight mistake in your grooming or conduct might put them off.
If you are just getting into the field, take time to study the conduct of the experienced agents, from their dressing mode, speech, phone etiquette, commitment to customer needs, negotiation skills, etc., and emulate the same.
Establish Strong Networks
Networking is an important component in the success of any business. It helps you accumulate a pool of contacts of like-minded persons to help each other in the real estate business.
To establish your networks, you need to:
Ask For Referrals
If you established a strong relationship with some luxury real estate clients, you could ask them to refer you to their close friends, customers, and even relatives. As mentioned earlier, it's likely they have a strong network of others who are similar to them.
Use Testimonials
If you deliver quality services to your customers, then you should not hesitate to ask them to leave a comment about the quality of your services on your social media pages or your website. A positive testimonial from a satisfied luxury real estate might attract their wealthy friends to your services.
Participate In Luxury Real Estate Industry Meetings
The luxury real estate industry meetings allow you to meet your favorite clients, who may, in turn, introduce you to their wealthy friends/potential clients in the meeting. You also meet new prospects who may convert to your business later. Don't forget to give out your business cards.
Use Social Media
Social media is a powerful tool that luxury real estate agents can use to market themselves and their properties. By creating an engaging online presence, agents can reach a wider audience of potential buyers. When used correctly, social media can be an invaluable asset in the luxury real estate agent's toolkit.
Some tips for using social media as a luxury real estate agent include:
• Use high-quality photos and videos to showcase your properties.
• Write engaging descriptions that capture the attention of potential buyers.
• Share interesting articles and blog posts about the luxury real estate market.
• Connect with other industry professionals and build a network of potential clients.
By following these tips, you can use social media to effectively market yourself and your properties. With a little effort, you can reach a larger audience of potential buyers and close more sales.
Protect Your Reputation At All Costs
Being a successful luxury real estate agent revolves around personal branding and effective marketing. While building yourself as a brand is important, maintaining your good image to your existing and potential luxury customers is equally important.
Below are the steps you need to take to maintain your good business image:
Keep Your Business Stakeholders Happy
Disgruntled employees and high-net-worth clients can taint your business reputation online through bad reviews. You can avoid this by upholding integrity in all your business dealings, including valuing property, quoting invoices, marketing, etc.
Protect Your Networks And Privacy
Network infiltration and security breaches can sink your brand within minutes. You can avoid them by:
Installing a VPN on all your business devices and networks
Updating devices and networks regularly
Ensuring that your hosting platform offers encryption and leak protection
Create A Social Proof
Some potential luxury real estate clients will likely convert to your business after reading positive testimonials from your past customers. For this reason, you want to ensure that the positive testimonials on your site exceed the negative ones.
To achieve this, you should nurture your brand advocates, who will, in turn, encourage social likes, comments, and shares. Remember to maintain integrity in your luxury real estate business too.
Be Responsive
As a luxury real estate agent, you should always be available to serve your clients, meaning you might have to work under a tight schedule to make things happen the way they should.
Offer Tailored Services
Every high-end client has unique needs, and they expect you to tailor your services to meet their preferences. To achieve this, you must be responsive to your client's needs and ask for feedback.
Have The Right Mindset
Finally, you need to believe in yourself. Ask yourself, "if there are people who have made it in the luxury real estate industry, why not me?"
Final Thoughts on How to Become a Luxury Real Estate Agent
You should now have a good understanding of what it takes to be a luxury real estate agent. Remember, it's not just about selling expensive homes – it's also about providing an exceptional level of service. If you have the right skills and attitude, you could be successful in this exciting and rewarding career.