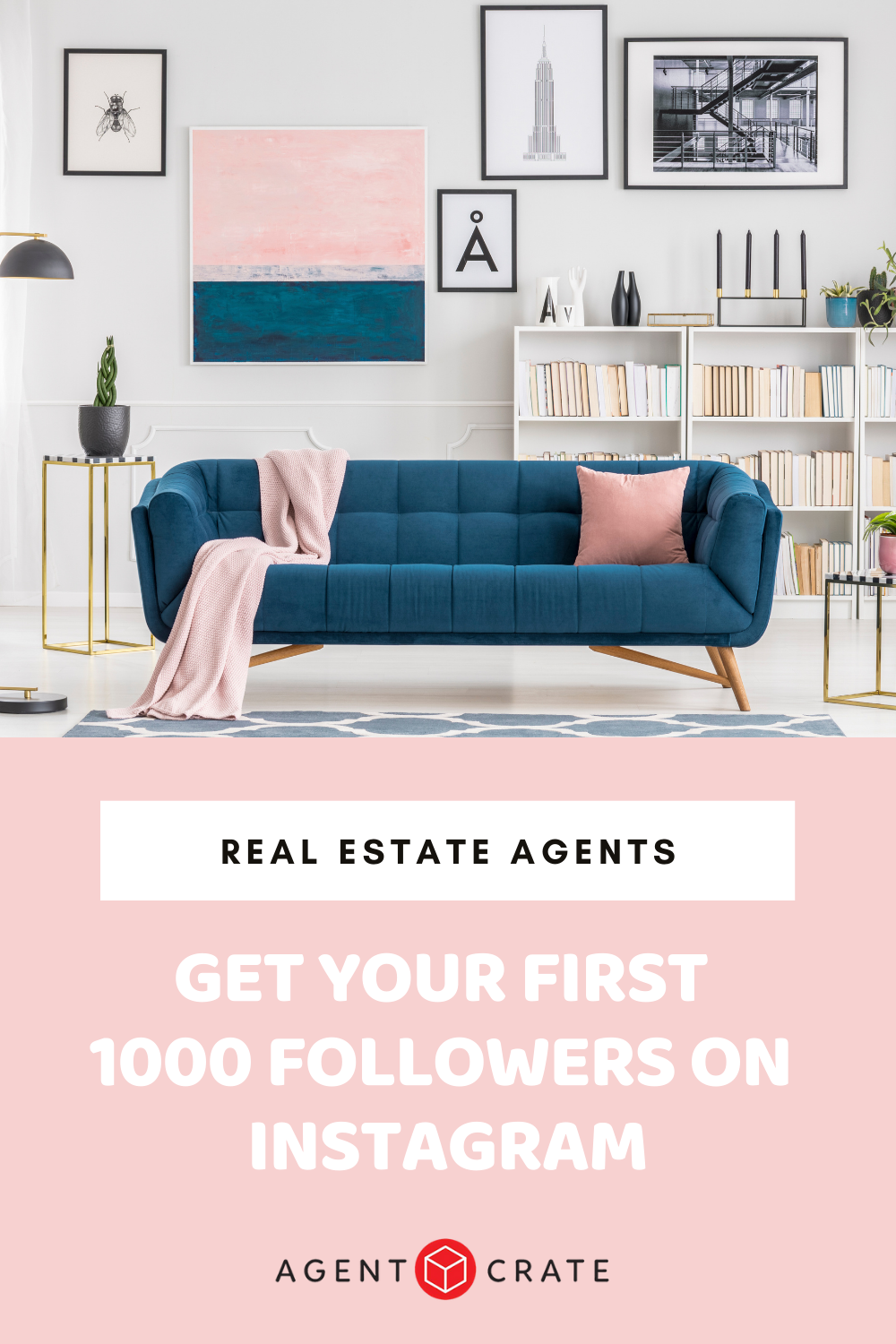 25 Feb

How to Get Your First 1000 Followers on Instagram for Real Estate Agents
How to Get Your First 1000 Followers on Instagram for Real Estate Agents
When it comes to real estate marketing you might think of attending conferences, referrals, and a good SEO strategy to boost attention to your business. Though these traditional methods are good, times are quickly changing. With 44% of people starting their search online, it's probably time to rethink your real estate marketing strategy by integrating modern techniques. Yep, this means including social media into your marketing plan — especially Instagram. So here are our tips on How to Get Your First 1000 Followers on Instagram for Real Estate Agents.
OK wait, before you groan and think, "Instagram is so saturated. There's no way I can stand out from all the competition by joining now," Instagram is a great social media platform for real estate agents since it's a very visual app — and guess what real estate is? Very visual as well!
Today, we're going to take you through seven tried-and-true strategies on how to become successful on Instagram and more importantly, achieve that first milestone and get those first 1000 followers for real estate agents.
Tip 1: Create an SEO-friendly and attractive profile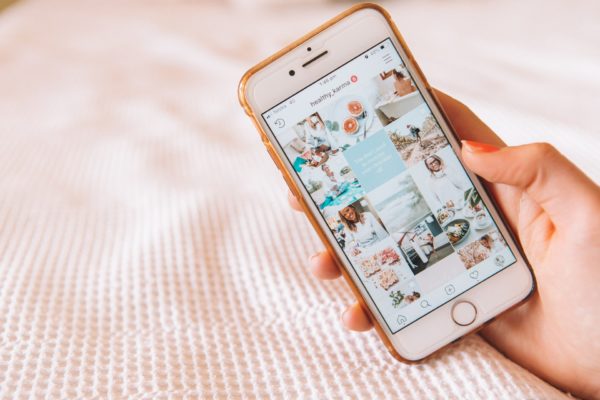 The first step as a real estate agent influencer, or any influencer for that matter, is to create a profile that is both SEO-friendly and attractive.
SEO is important because Instagram uses keywords for searches. When creating your profile, think about what kinds of words you want your profile to show up under when someone searches for usernames or hashtags. You'll also want to incorporate niche keywords instead of vague keywords. For example, instead of writing "real estate agent" in your bio, you could write "luxury real estate agent" or even "Las Vegas luxury realtor." This will make your page stand out from the general competition, help you book your ideal clients, and get those first 1000 (genuine) followers who would find your content genuinely useful.
Once someone finds your profile, you'll want to have an attractive profile to keep these potential clients scrolling down your page. And if they like your content, they'll be more likely to follow you to keep seeing photos that connect with them or inspire them. This may mean hiring a professional photographer or learning how to take photos that will grab a viewer's attention.
Tip 2: Work alongside the Instagram algorithm
You may have heard about the infamously complicated Instagram algorithm. It can seem overwhelming at first with the ever-changing information, but as you get more comfortable as a real estate influencer, seeking out the latest news will get easier and more interesting because it'll truly help you grow your business.
To get your first 1000 followers, keep this tidbit in mind: The 2021 Instagram algorithm is now focusing on posts that get bookmarked and shared the most, rather than the traditional likes and comments. This means you want to think about posting content that is shareable (which entices people to click the airplane icon to share with their audience or friends) and inspiring (what gets people to save it, otherwise known as the bookmark icon).
Tip 3: Turn your profile into a Business Instagram to utilize analytics
A crucial step to gain your first 1000 followers on your real estate social media page is to use the analytics that are available when you switch to a Business Instagram account. Analytics are great because you can analyze several statistics that will help you shape your social media strategy and boost your following.
One of these analytics is checking what time your posts are gaining the most attention. By knowing this, you can be online ready to post or engage to optimize your exposure and time on the app. However, arguably one of the most important analytics is checking which posts are getting the most views, shares, saves, likes, and comments. By analyzing these posts, you can adapt your strategy by creating more content that your audience seems to love.
Tip 4: Use a combination of lifestyle videos and photos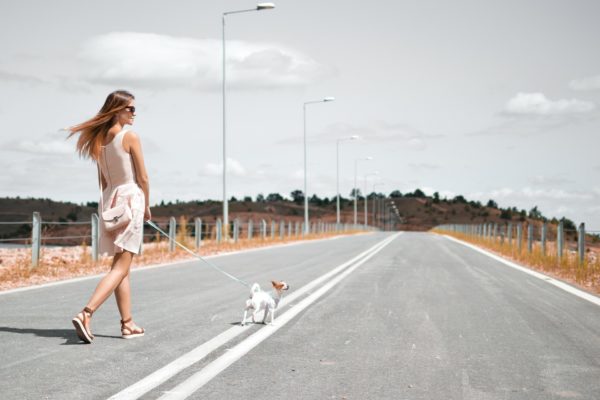 Instagram has always been a very visual platform, but they've taken it to the next level by integrating other tools into the app so you can add more visual substance to your photos. From Reels to IGTV to Stories to in-post videos and photos, there are a plethora of ways to show off your listings and engage with your audience.
For example, if you posted a photo about Spring 2021 house market trends, you could do an Instagram Live to continue that conversation with your audience. This is a great strategy because not only will the Instagram algorithm notice that your account is being engaged with, but you'll also be providing extra useful information to your followers (see more about this on tip seven).
Not to mention, using different mediums to upload your content will keep your audience engaged and keep your real estate content fresh and new.
Tip 5: Provide useful content that fits your niche
It's one thing to do everything we talked about so far to gain your first 1000 followers on Instagram, but if your content isn't focused, people will be confused about who you serve and what kind of services you offer — confusion results in dead-end leads and halted business growth.
Choosing a niche will set you apart from your competition, help you attract your ideal client, become the established expert in your field, and narrow-in on the type of real estate content you'll provide on social media. When creating your profile think, "what services do I provide that corner the market?" or, "what area do I serve that is unique and sets me apart from other realtors in my area?"
Tip 6: Streamline your Instagram content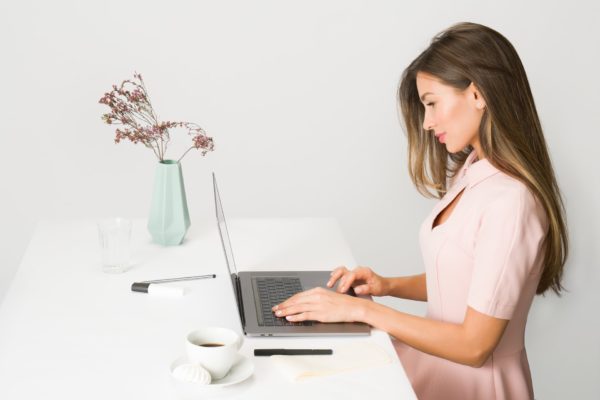 By planning and scheduling your Instagram content ahead of time, you won't have to stress over trying to plan content on the fly. This is a great strategy because this frees up your time to focus on clients, other tasks you need to do for your business and to engage with people on Instagram. With so many scheduling platforms out there, you may be wondering which platform to use. Here at Agent Crate, we've created an auto-posting Social Media Plan for Instagram and Facebook to make this aspect of marketing easy and hassle-free.
Tip 7: Connect with other influencers and engage
Engaging with other people on the platform is similar to networking at conferences, but online instead. By commenting, DMing, and liking other people's content — whether it be with real estate enthusiasts, home buyers and sellers, or realtors — you'll start to gain recognition in the community. Plus, engaging with others and encouraging them to engage back will let the Instagram algorithm know that your page is noteworthy. This will make it more likely that your account is recommended to other people and show up on the explore page.
You're ready to get your first 1000 followers on Instagram
Think of all these tips as one gear in a machine — one gear isn't going to work by itself. Instead, you need to use all these gears and put them all in the right place to get a well-oiled machine that will work for you and your real estate business.
If you're ready to take your social media to the next level, check out our Social Media Plans which are designed to help you crush your social media goals and help you get on your way to those first 1000 followers.