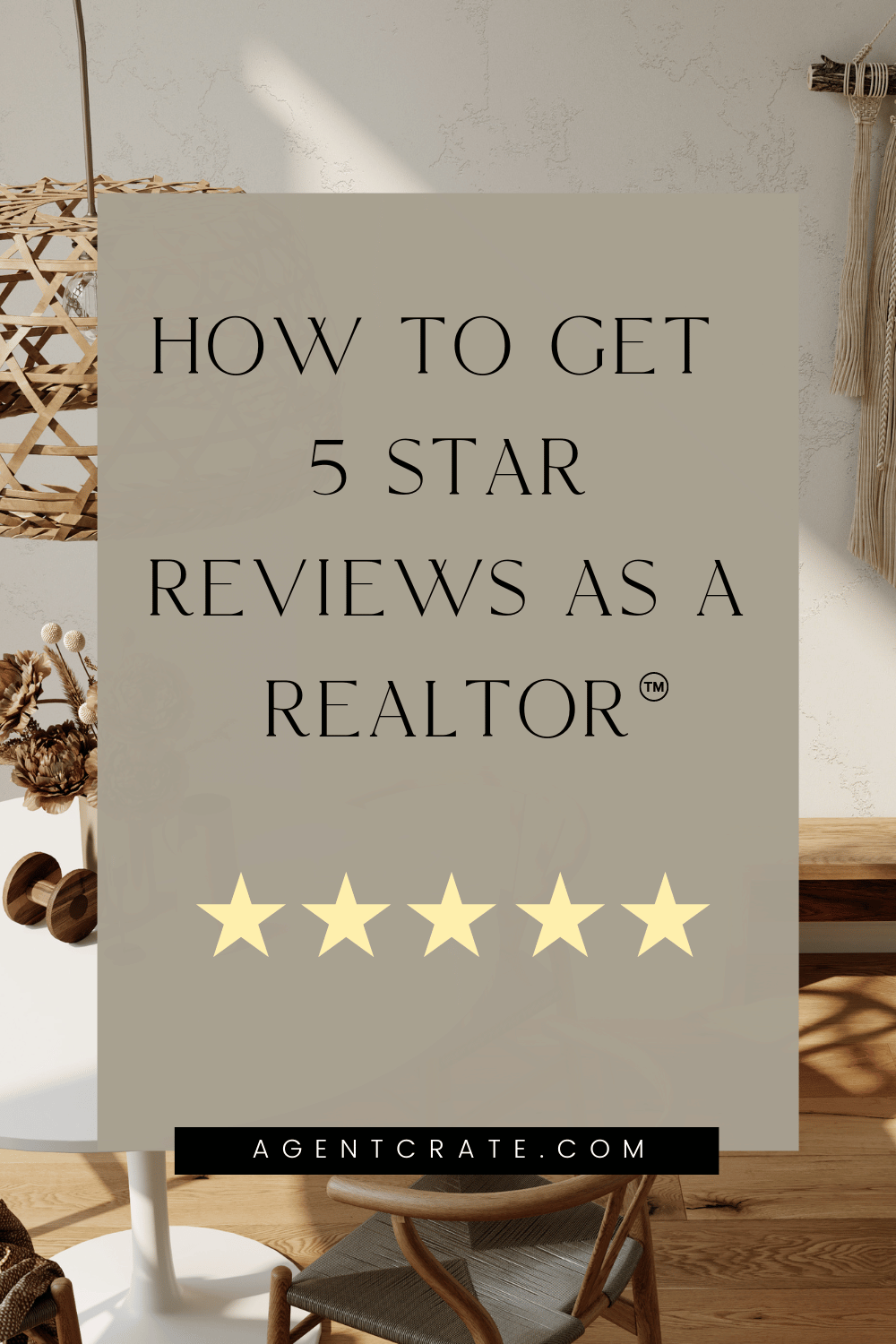 03 Mar

5 star review for real estate agents: Best Practices + Email Templates

If you're a real estate agent, then you know just how important online reviews are when it comes to obtaining and retaining clients. With the growth of review sites like Yelp, Google Reviews, and Zillow, potential clients are increasingly relying on the opinions of past customers to decide who they should work with. That's why it's so important to strive for 5-star ratings on each transaction.

So how do you get a 5 star review as a real estate agent? It starts with taking the extra time to make sure your customer's expectations are exceeded.

Although building a great reputation takes effort and commitment, there are plenty of strategies that can help you achieve the desired five-star reviews from your clients! This blog post will discuss the top tactics for real estate agents to ensure their services stand out above others in the market. In this way, when transactions have been completed, customers will be more likely to leave glowing feedback about their experience working with you!
5 Star Review for Real Estate Agent: The Easy Answer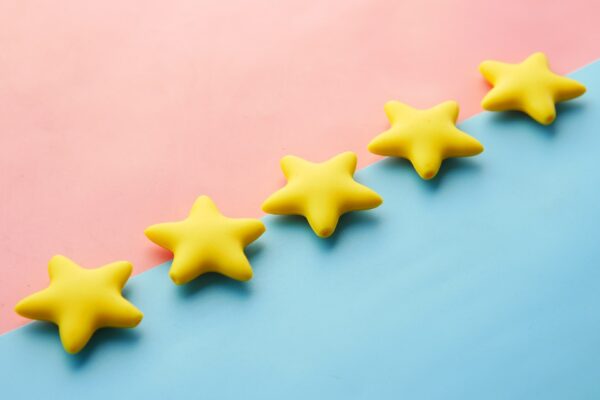 Obtaining five-star reviews for your realty business is possible with the right approach! Make sure to deliver top-notch customer service, pick a few review platforms that fit best for your company, and send requests of feedback to customers promptly. Don't forget to follow up if you don't hear back immediately.
What makes a real estate agent great
When a real estate agent receives a 5-star review, it is clear that they provided extraordinary service. The key attribute of an excellent agent is their dedication to their clients – always going the distance for them no matter what the circumstances are. Moreover, outstanding agents have extensive knowledge about the local housing market and top-notch negotiation abilities which allow you to secure your desired home in no time at all!
A great real estate agent not only provides expert advice based on current market trends but also actively assists clients in their home-buying journey. They're passionate about finding the perfect fit for you and ensuring that each step of the process is as effortless as possible.
How to be there for your clients when they need you
As a successful real estate agent, 5-star service is essential to ensure customer loyalty and satisfaction. Being available for your clients when they need you ensures positive reviews, increasing the likelihood of more business in the future.
The real estate market requires technical expertise but also relies heavily on communication between agents and clients. When customers require assistance or have queries, it's essential that you offer a prompt and professional response. Small steps such as this will go far in forming trust with new buyers and sellers alike; ultimately resulting in glowing 5-star reviews!
Going Above and Beyond
As a real estate agent, providing your clients with outstanding service is essential to closing successful deals. Going beyond expectations and doing whatever it takes to make sure that they feel good about their investment can be the difference between success and failure in this business. Make going above and beyond for your client's second nature – it will give them confidence knowing that you are looking out for their best interests!
When it comes to real estate transactions, offering your customers a 5-star service is key in achieving positive reviews and customer satisfaction. This can be done by taking the time to explain intricate concepts clearly or providing them with additional guidance when needed. If you ensure that these high standards are met from start to finish, there's no doubt that your clients will leave glowing feedback about their experience!
Being transparent and trustworthy
Another important factor to keep in mind is that clients need to be able to trust you to make sure their best interests are a top priority. Establishing a level of transparency can help foster this trust and build customer loyalty, which will ultimately result in 5-star reviews for you as a real estate agent!
Making sure your communication with clients is honest and truthful will go a long way toward ensuring they have a positive experience when working with you. If a client asks for something that's out of your scope, be honest about it and offer to refer them to someone else who can help. This way, even if the customer doesn't end up doing business with you, they'll still leave with a great impression of you and your services.
Requesting Reviews as a Real Estate Agent
Asking for reviews can be a tricky and intimidating process; however, it is an important part of keeping your business successful. Here are some helpful tips to ensure you are making the most out of each customer interaction:
• Ask for feedback at the end of your transaction – this is a great time to ask for a review as the customer will be feeling satisfied with their purchase.
• Reach out to clients via email – provide them with a direct link to leave a review online, which makes it easier and more convenient for them.
• Follow up – check in with clients a week or two after the transaction has been completed to make sure everything went as expected. This is also an ideal time to ask for reviews.
Review Platforms for Agents: Which to Use?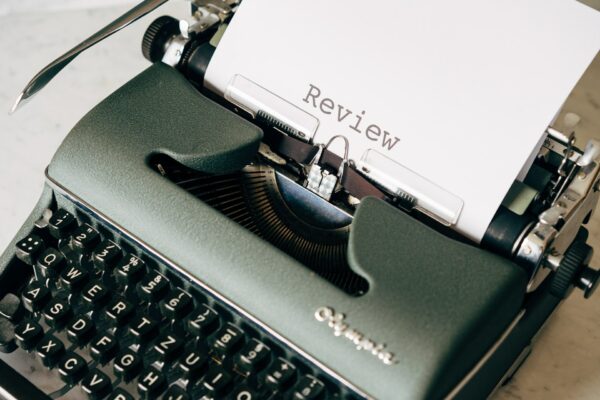 With so many review platforms out there, it can be challenging to make a decision about where you should request reviews from clients. Should you go with Realtor.com or Zillow? Google or Yelp? It's understandable that asking them to leave reviews on four different sites is not ideal – therefore, what is the best way forward?
Think about where the majority of clients are likely to look for real estate services – websites such as Realtor.com or Zillow. Aim to get reviews on these sites first, as they'll have the most visibility and impact. However, it's also a good idea to consolidate your reviews on other platforms like Yelp, Google, and Facebook – this will give potential clients a more holistic view of your business, which can be extremely beneficial.
Review Request Template for Real Estate Agents
Are you needing a little help in drafting a review request to send to your happy and satisfied clients? Don't worry – here's one that could work for you 👇
By using this template (or creating one of your own!), you can efficiently reach out to clients and request positive reviews – which will ultimately result in 5-star reviews for you as a real estate agent!
When to Send a Review Request as a Real Estate Agent
Based on what we have observed, it is best to send your request as quickly as possible when the transaction has ended and while it remains in the customer's mind. We suggest 1-2 days after. This way you can maximize the chances of garnering positive feedback from them.
Don't worry if you're client hasn't completed the review right away, they might just be busy with all the tasks that moving entails. You can (and should) always follow up with a gentle reminder after a week or two from your initial request, just to ensure they haven't forgotten about it!
Here's a follow-up email template that you could use:
Final Thoughts: 5 Star Review for Real Estate Agents
Getting 5-star reviews for your real estate business is achievable with the right strategy! Start by providing excellent customer service, select a few review platforms that make sense for your business, and then send out requests to clients in a timely manner. And don't forget to follow up if you don't receive feedback right away.
By following these tips and tricks, you'll be on your way to increasing visibility, building trust with potential clients, and overall – growing your business. Good luck!
P.S. If you're ready to bring your real estate marketing to the next level and attract your ideal real estate client, be sure to check out our REAL ESTATE MARKETING PLANS to save you tons of time on your social media marketing! 
Did you enjoy this article? You might also enjoy reading our articles about: