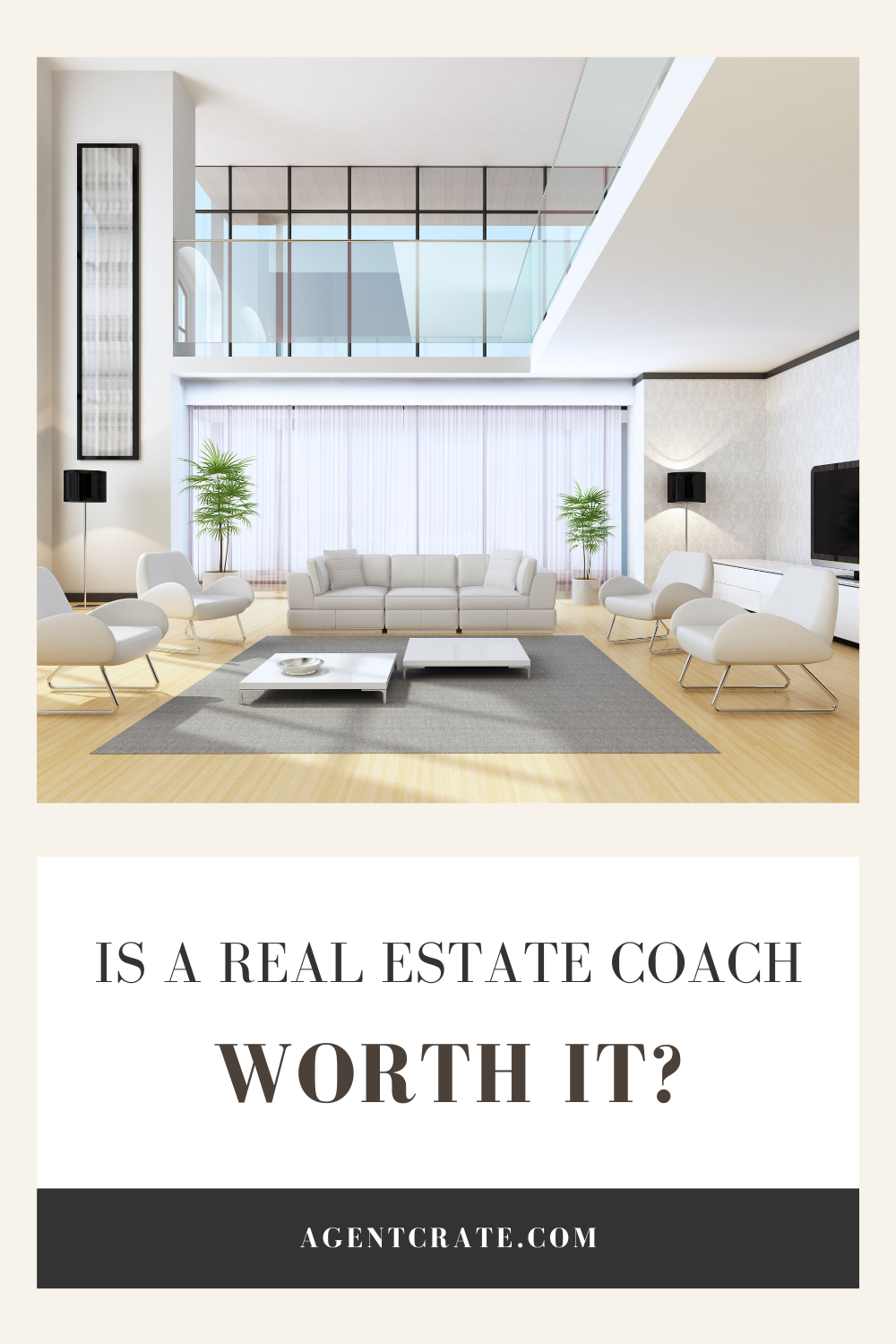 17 Jun

IS A REAL ESTATE COACH WORTH IT? 5 BEST TIPS

As technology and real estate industries have grown exponentially, quality real estate coaching needs have as well. These days, all facets of the business, from agents to brokers to lenders and more, are in an ever-evolving change cycle. But it can be difficult navigating that transition on your own. So, is a real estate coach worth it? Let's find out. A good coach can help you understand the changes and keep your business alive and thriving. It is not about making fast changes, and it can take considerable time to see results. You will require long-term dedication to internalize the lessons so that they become part of your daily actions. One program will not suit everyone, so it is best to look for someone who can focus on your individual needs.


Coaching is also helpful when faced with a new business or one on the verge of stagnation. Your coach should be able to identify and provide suggestions on what needs to be changed and how. If you cannot change the way you see things or handle things, your lack of success will continue.


It takes a lot more than one person to operate a successful real estate business, especially one where there are people involved at every level of the process. That's why it's so important for agents, brokers, and others to prioritize their coaching, whether through traditional methods or new technology. The old-school coaching model is again evolving, and you need to be aware of the new emerging opportunities.


It's essential to recognize that a coach can help you achieve your business goals, but only if you are committed to actual improvement. A good coach will hold your feet to the fire and make sure you spend time working on the real issues. If a coach isn't willing to do that, then find someone else who is.
Is a Real Estate Coach Worth It – 5 Reasons to Say Yes.
The coach keeps you focused on what matters.

Whether in a traditional office, in a real estate home office, or on the internet, the coach can help you get the work done. If you have too many distractions to focus on your business, a coach can keep you focused on your goals and ensure that your activities productively occur. It is essential to ask yourself if you're spending your time and energy on the things that matter. Focus on your clients, service delivery, and communication with your team. It will help you attain success and keep things running smoothly.
You get to see yourself.

A good coach will help you make long–term and significant changes, but it's not going to be easy. It would help if you had someone who could look at your business model and see where the problems are. It can be a painful process, but it is vital to get you where you need to be. It's important to know that you aren't alone – every good coach has gone through a similar process. Being in contact with your competition is vital for survival, and the coach can help you understand how to engage them positively. You can use the coach as leverage to get what you need to make it in the business; that's great for everyone involved and can turn things around.
The coach can take advantage of new opportunities.

Technology and real estate are changing rapidly, and there are thousands of new ways to make your business more robust and effective. Your coach can help you explore those changes and give you a heads-up when opportunities arise in your area or niche. It might also be easy to see the wrong or falling apart in your business. Your coach can help you focus on solutions instead of problems and understand what changes need to be made.
A coach can help you find new people and resources.

If you are ready to take your business to the next level, it's time to bring on some new people. There is almost no limit on who you can get involved with your business, from agents and contractors to lenders and investors. A good coach can help you identify these individuals and connect them with you to make things happen more quickly. It can be easy to get trapped in the same situation, where you need to make the same changes repeatedly. A good coach can help you identify new opportunities and find great people to get things done for you. Coaching is about improving your business – it's not a miracle cure or instant fix that will bring everything back to how it was before.
You can grow as much as you want.

Whether you're starting a new business, expanding your current one, or looking to make your company even more successful in the future, you need to keep growing. A good coach can help you work on the skills you need to grow and make sure that you understand where and how to do that, so there are no surprises.
Most coaches are focused on helping their clients build and grow their real estate businesses. Coaches can be an asset to any business, from the most miniature real estate industry to one with many employees.
Final Thoughts
While it's sometimes fun to get to know your clients and build relationships over time, real estate coaches are the ones to turn to when you need someone on your side. If you're feeling overwhelmed by work and feel like you need a mentor, it's essential to find a great real estate coach. A real estate coach can allow you that opportunity while ensuring you're providing outstanding service to your clients.

With the increase in technology, learning about running a business has become easier than ever. But it's still essential to have a teammate to help you get through the tough times and offer advice when you need it. I've learned this the hard way. You can never know it all by yourself or become your boss. That's where a real estate coach comes in and makes all the difference in your success as an agent.

The real estate industry is rapidly changing and still has a long way before it's truly at a level playing field with other industries. Contact agentcrate.com to learn more about how to hire a real estate coaching business.
If you're ready to bring your real estate marketing to the next level and attract your ideal real estate client , be sure to check out our FREE SOCIAL MEDIA CALENDAR + GRAPHICS FOR REALTORS to save you tons of time on your social media marketing! You might also enjoy reading our article about Real Estate Listing Presentation – How to Create the Perfect One or The Best Real Estate Marketing Templates for Agents + 16 Free Bonus Graphics