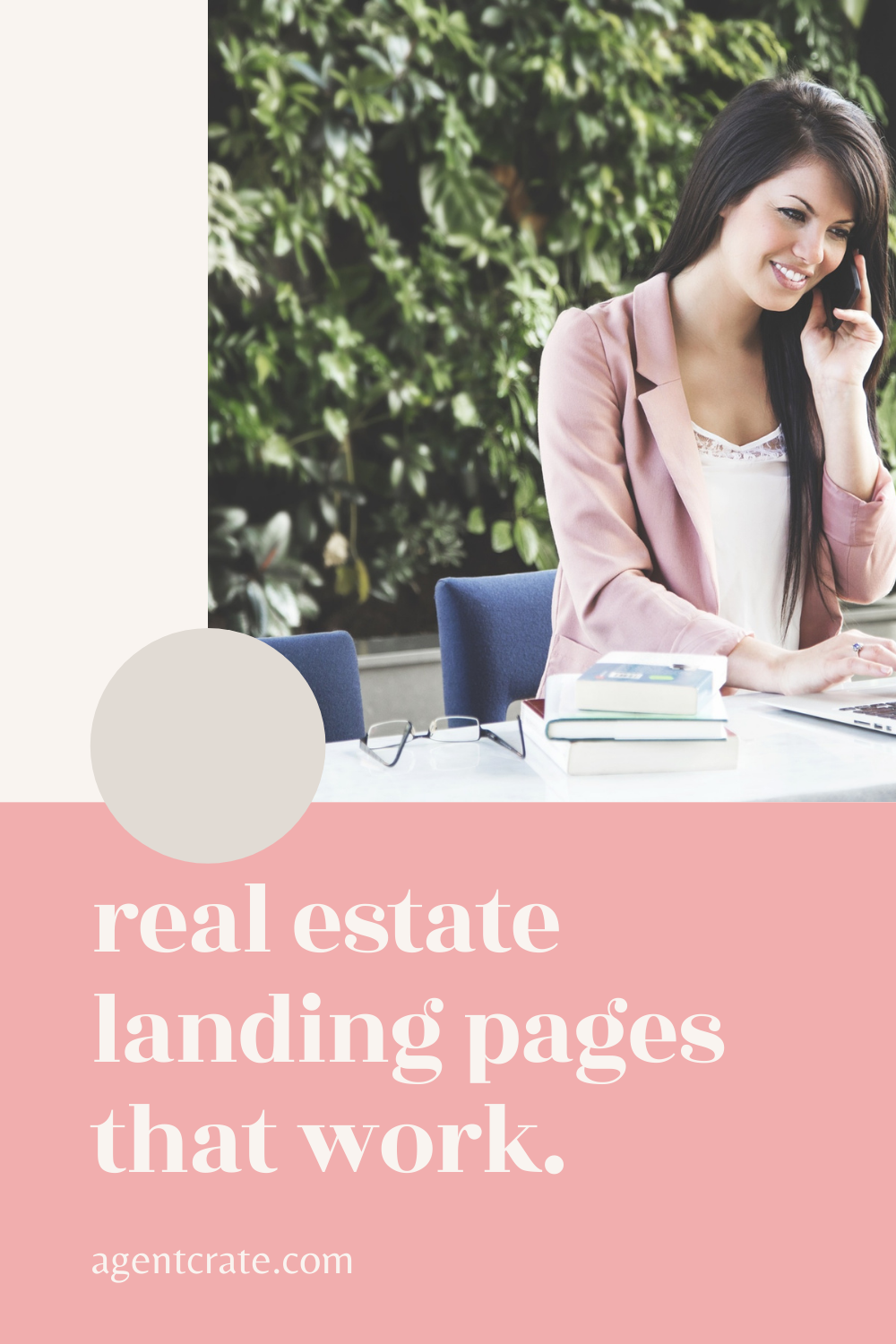 28 Jan

Real Estate Landing Pages That Work Like a Charm

Real estate landing pages are an essential part of any marketing strategy. This is because real estate landing pages exist for one single important purpose: converting traffic into leads.

A typical real estate landing page offers visitors products and/or services at no cost except for the input of their information. Usually, this information is an email so that you can keep in touch with them (and potentially turn them into a client). But regardless of what you offer, it should be easy for the visitor to input their information in return for the product or service you are offering.

In this article, we will go over four examples of effective real estate landing pages and the elements that could be included so that you can start turning visitors into customers.
Just Listed Real Estate Landing Pages.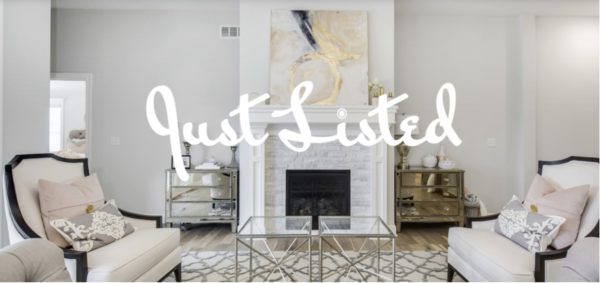 A Just Listed landing page can help prospective homebuyers view your most recent listing and increase exposure to it. This is an incredibly valuable tool to have in your digital marketing arsenal since you're able to showcase the features of your new listings in more detail and possibly capture leads directly, which is, obviously, always a bonus.
Offering a real estate landing page like this will make your brand more memorable since you offered a useful product that didn't cost a (literal) dime. Buyers will more likely revisit your website throughout their home-searching process, or refer you to others who are looking for a home. The only cost for people to access your just listed landing page? Their email (or other information you aim to collect). It's essentially a win-win for every party involved.
Market Value Real Estate Landing Pages.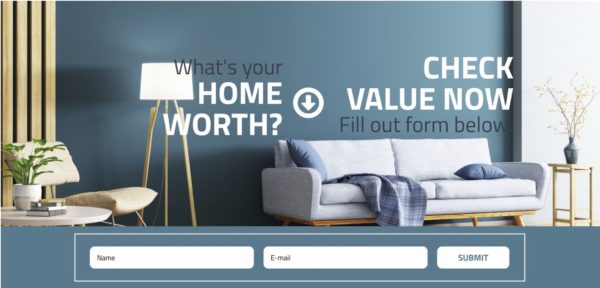 A Market Value landing page is another example of a worthwhile real estate landing page to build because it targets sellers. Prospective sellers can use your landing page to get an estimate on their home value at no monetary cost. Again, the only cost is the information you want to collect from them.
You can choose to offer instant valuation (if you have access to an instant value tool) or delayed valuation, depending on how accurate you want to be or invested you like to be in the process. Though we usually recommend going with what provides a visitor with the most value, you can A/B test for which method works best.
Real Estate Landing Pages for First-Time Home Buyers.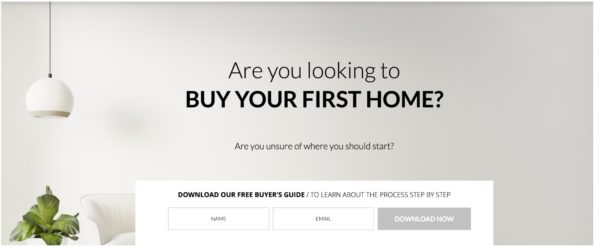 Many first-time homeowners find the home-searching process overwhelming — there are a lot of new terminologies to learn and thousands of web pages to sift through that can contain competing information.
A landing page that offers first-time homebuyers a complete guide on what to do can save many from a massive headache. The only information they would have to submit is their name and their email, for example, so that you can automatically send them the download to the free guide. And who knows? If they find your guide informative, they may just come back to hire you as their real estate agent or refer you to someone they know.
Sign In Real Estate Landing Page for an Open House.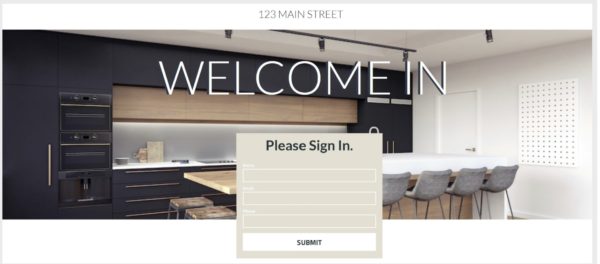 For a unique type of real estate landing page, you could offer the option for visitors to sign in digitally to your open house.
This type of landing page is a great way to capture prospective buyers' info when they walk through the door of your open house. Bonus tip –  Ask for the prospect to sign in when they enter and Place some warm cookies nearby and you'll be sure to have plenty of buyer leads when you're open house ends!
The Bottom Line? Offer Something Useful!
The basic common theme with landing pages is no matter what you decide to create, offer some useful information or service so that you can establish yourself as a knowledgeable and trustworthy source. This is more likely to make your brand notable and keep visitors coming back, turn them into clients, and you could even acquire referrals.
After reading this article, what real estate landing page do you see most useful for your business? Do you have any other ones to add that we missed? Let us know in the comments! And if you're ready to get started with a landing page of your own, make sure to check out our plans at www.agentcrate.com