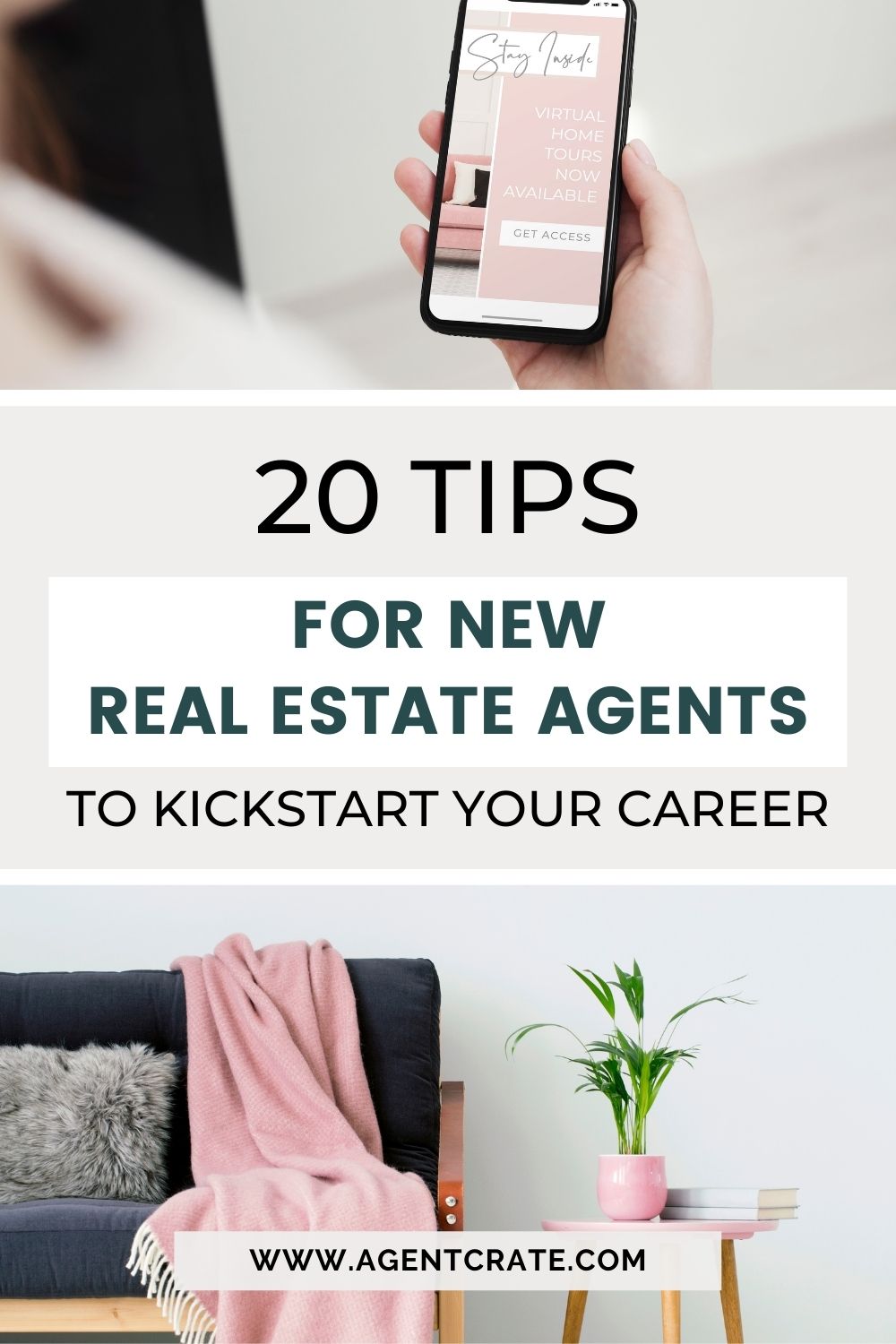 15 Apr

20 TIPS FOR NEW REAL ESTATE AGENTS TO KICKSTART YOUR CAREER

If you are new to real estate, you may be wondering where to start. There is a lot of information out there, and it can be tough to know what is important. In this blog post, we will give you 20 top tips for new real estate agents! These tips will help you get started on the right foot and make your real estate school career a success!
Top 20 Tips for New Real Estate Agents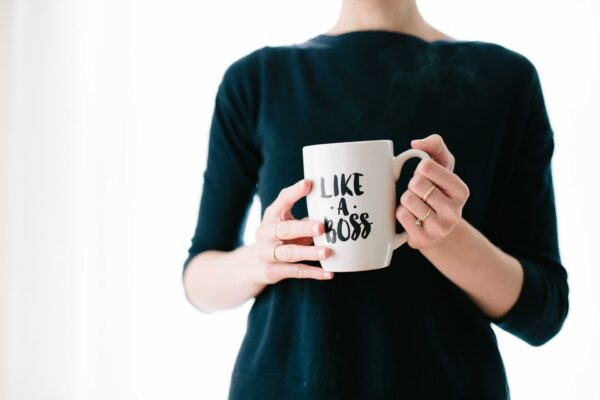 Focus on Digital Marketing
The new real estate agent needs to be familiar with digital marketing in order for them to succeed. They have an opportunity to showcase listings and attract clients through search engine optimization, which is essential when it comes down to how well your property shows up on Google Maps or other popular platforms like Zillow!
A real estate agent's job is to sell homes. In order to do that, you need to be good at marketing. And these days, that means being good at digital marketing. You need to know how to use social media, how to create a website, and how to use SEO keywords. If you don't know how to do these things, you need to learn as this is one of the most important of the tips for new real estate agents..
Hone Social Media Profiles
Your social media profiles are essentially your digital business card. Make sure that they are up to date and professional. If you have a Facebook page, use it to post updates about the quality real estate marketing, new listings, open houses, etc. Twitter is a great platform for sharing articles and blog posts about the real estate industry. And Instagram is a great way to show off your listings!
Build a Strong Online Presence
A strong online presence is essential for new agent. In addition to having a professional website, you should also be active on social media and have a real estate blog. These days, potential clients will often do their own research online before they even contact a new real estate agent. So it's important that you are easy to find online and that you have a strong online presence.
Learn to Host Live Tours
Virtual tours are a great way to showcase properties and make sure potential buyers know what they'll be getting. With live streams, you can also offer interactive features that give viewers an inside look at your home without having ever set foot in it!
Develop a Personal Brand
Your personal real estate brand is what makes you unique. It's what sets you apart from other real estate agents. So take time to develop your personal brand. What are your values? What do you stand for? What makes you different? Once you have answers to these questions, make sure that your website, social media profiles, and marketing materials reflect your personal brand.
Nurture Leads
A lead is a potential customer. And in real estate, real estate lead generation come in the form of people who are interested in buying or selling a home. As a real estate agent, it's your job to nurture these internet leads and turn them into clients. You can do this by staying in touch and keeping them updated on the real estate market, as well as by providing them with valuable resources like home-buying or selling guides.
Be responsive
When someone contacts you, they want a quick response. So make sure that you are responsive to your leads and past clients. Return their calls and emails promptly. And if you can't answer their questions right away, let them know that you will get back to them as soon as possible.
Follow up
Following up is essential in real estate. You need to follow up with your leads and clients on a regular basis. This shows that you are interested in working with them and that you are invested in their real estate transactions.
Be organized
An organized real estate agent is a successful realtor. So make sure that you have a system in place for managing your leads, your clients, and your listings. This will help you stay on top of things and keep your business running smoothly.
Focus on the Sphere of Influence
The sphere of influence is the group of people that you know and who know you. This includes your family, friends, neighbors, co-workers, etc. These are the people who are most likely to refer you to someone they know who is thinking about buying or selling a home. So focus on building relationships with the people in your sphere of influence.
Networking
Networking is essential for real estate agents. You need to network with other agents, as well as with professionals in related fields like mortgage brokers, home inspectors, and real estate lawyers. These connections will help you grow your business and close more deals.
Join a Real Estate Team
Joining a real estate teams is a great way to get started in the industry. When you join a team as a licensed real estate agent, you will have the support of experienced real estate agents who can help you grow your business. You will also have access to resources like marketing materials and lead databases.
Get Involved in Your Community
Getting involved in your community is a great way to meet potential clients and grow your business. You can volunteer, join a local organization, or sponsor a community event. This will help you get your name out there and make people aware of your real estate business.Note tip shared by best real estate coaches.
Create a Business Plan
Creating a real estate business plan is one of the most important things you can do as a real estate agent. Your business plan will help you set goals, track your progress, and make decisions about your business.
New agents often find themselves with a few months' worth's of expenses during their first year in business. For those who want to be successful licensed agent and achieve goals, it is important they have an outline for what will happen step-by date as well as savings planned out, or else risk not being able to cover costs without risking more than necessary which could lead down the path towards failure before you even start!
Prepare to Hustle
Hustling is a necessary part of real estate. You need to hustle to find leads, nurture your relationships, and close deals. If you're not willing to put in the work, you won't be successful in real estate.
Engage a Mentor
The real estate industry is a very competitive one, but it's also an opportunity for those who are willing to work hard. Work with your mentor and other professionals in the field by reading publications or attending conferences so that you can learn all there is about being successful as both buyer/and seller agent!
Never Stop Learning
The real estate industry is constantly changing. You need to keep up with the latest news, trends, and technology so that you can be a successful real estate agent. Read books, listen to podcasts, and take courses to make sure you are always learning.
Be Professional
Being professional is essential for real estate agents. You need to dress the part, act the part, and speak the part. You also need to be honest, ethical, and responsible. Remember, your clients are trusting you with one of their most valuable assets – their home.
Set Goals
Setting goals is an important part of real estate and one of the top tips for new real estate agents. You need to set both short-term and long-term goals so that you can measure your progress and stay on track. Write down your goals and review them regularly to make sure you are on track.
Don't Give Up
The real estate industry is tough. You will face rejection, disappointment, and failure. But don't give up. If you persevere, you will be successful.
These are just 20 top tips for new real estate agents can do to be successful as a real estate agent. If you follow them – you'll be setting yourself up with a great foundation.
Conclusion:
If you are just getting started in the successful real estate business, then these 20 top tips for new real estate agents are definitely for you! Be sure to follow them so that you can set yourself up for success!
If you're ready to bring your real estate marketing to the next level and attract your ideal real estate client , be sure to check out our FREE SOCIAL MEDIA CALENDAR + GRAPHICS FOR REALTORS to save you tons of time on your social media marketing!